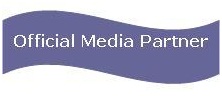 ReConnect Africa is the official media partner for the following upcoming events. Please refer to the event website or contact the event organisers directly for further information about the event and/or to register.
Coming Up.....
November 2016
29–30 November | Workshops: 26 - 28 November 2018 – HR Summit and Expo West Africa, Landmark Centre, Lagos, Nigeria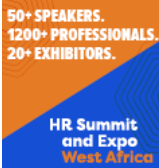 Based on 15 years of legacy experience, HR Summit and Expo West Africa is here to give the region the most advanced learning and networking HR platform. The 2018 event will be part of the HR Summit and Expo brand, the largest Middle East and Africa show dedicated to the subject.
HRSE West Africa has been engineered to bring together top HR leaders from Africa and beyond, to exchange insights on key human capital management challenges, tapping into Africa's growing potential.
For details and to register: https://hr.knect365.com/hr-summit-expo-west-africa/
Download the brochure to learn more!
For details and to register: https://get.knect365.com/hr-summit-expo-west-africa/brochure-download/?utm_source=reconnectafrica&utm_medium=referral&utm_campaign=ReconnectAfrica+Listing&tracker_id=AZ3235ReconnectAfrica
28-30 November - Innovation Africa 2018 – Africa's Official Ministerial Summit, Harare, Zimbabwe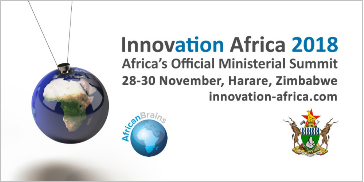 Now in its 8th year, meetings-based summit Innovation Africa 2018 is taking place in Harare on 28-30 November 2018 under the official patronage of the Government of Zimbabwe led by the Ministry of Primary & Secondary Education.
Innovation Africa 2018 is firmly established as the continent's number one high level ministerial forum where industry partners enjoy pre-scheduled meetings and committed engagement with ministers and senior government officials from over 40 countries. It is Africa's "must go to" event for education, innovation & ICT.
Participants will have the choice of booking meetings in advance of the event with ministers of education, higher education, ICT, science & technology, special government agencies for education, teaching & ICT delivery, universities & technical colleges.
Innovation Africa 2018 offers an outstanding choice of different options to companies, allowing you to select a partnership package that best suits your needs and meets your objectives. Being a partner at our summits is a proven method of raising your company profile and gaining maximum exposure.
For further details and to register: https://innovation-africa.com/2018/register
PLEASE NOTE
: ReConnect Africa accepts no responsibility for any of the events described above and/or any dealings with the event organisers.