The Official Ministerial Summit for Education, ICT & Innovation takes place in Harare.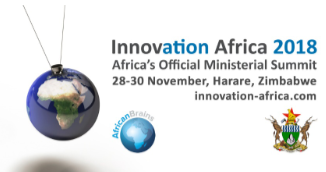 Official Ministerial Summit for Education, ICT & Innovation
Industry and government are looking forward with anticipation to the 8th Innovation Africa 2018 which will see a record gathering of ministers and government officials responsible for education and ICT across Africa. The summit will take place over three days at the Rainbow Towers, Harare, Zimbabwe, 28-30 November. Over 35 African countries will be represented at the summit, allowing captains of industry and investors to engage in pre-scheduled meetings with ministers and officials.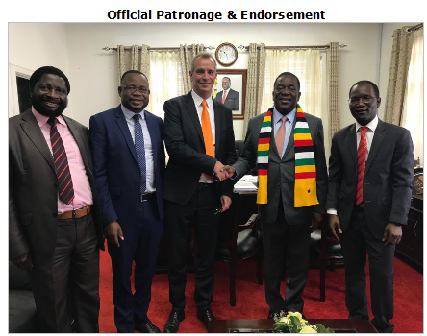 Innovation Africa 2018 is held under the official patronage of the Government of Zimbabwe led by the Ministry of Primary & Secondary Education. As well as being led by the Minister of Primary & Secondary Education, Hon Paul Mavima, the key stakeholders from Zimbabwe's Government including the Ministry of Higher Education and Ministry of ICT will play key roles.
The President of Zimbabwe, His Excellency Emmerson Mnangagwa is committed to innovation and the educational transformation of the country. Preparations are underway for the President to welcome guests at the Innovation Africa Summit.
As part of Zimbabwe's Vision 2030 the country requires the construction of up to an additional 2,000 schools and to implement a nationwide program to ensure WiFi connectivity in all educational institutions. Zimbabwe is implementing a new competence-based curriculum and accordingly wishes to work with partners who can assist with increasing capacity, professional teacher development, creation of e-content and introducing technology and devices in the classroom.
Innovation Africa will be structured around a highly productive meetings-based format giving the opportunity for industry partners and delegates to pre-schedule meetings with ministers and senior officials along with universities and leading research and educational institutions in Africa. The panel sessions during the event will also cover key aspects of the sustainable development goals, ICT investment, developing digital skills, vocational & technical training and advancing innovation in science & research.
For more information on Innovation Africa 2018 please visit: https://innovation-africa.com/2018/
To register your interest in attending please visit: https://innovation-africa.com/2018/register/