Check out our listing of free and paid-for events and activities and take advantage of discounts available to our subscribers.
10-13 September – ITU Telecom World, Durban, South Africa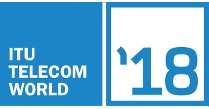 ITU Telecom World 2018, will take place in Durban, South Africa, from 10 to 13 September, at the Durban International Convention Center (ICC).
Organized by ITU Telecom (part of the International Telecommunication Union (ITU), the United Nations specialized agency for ICTs),ITU Telecom World 2018 provides an international platform for government, business and tech SMEs to exhibit innovative ICT solutions, share knowledge and make meaningful connections. It will focus on the tremendous power of innovation to build a smarter world and make lives better, sooner.http://telecomworld.itu.int/
14-16 September – Comic Con Africa, South Africa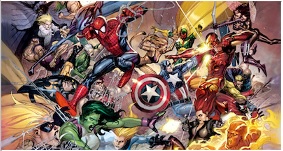 Comic Con Africa is a multi-genre entertainment and comic convention that features comic books, games, arts, movies, pop culture elements and so much more.
Comic Con Africa will be hosting some of the local comic book artists at the first African edition of this international phenomenon. The team of local artists that are making it big on a local and international stage includes the likes of Jason Masters, Sean Izaakse, Warren Louw, Bill Masuku and Moray Rhoda.
Comic Con Africa will showcase comic books and science fiction/fantasy related film, television, and similar popular arts. The exhibition will also feature a larger range of pop culture and entertainment elements across virtually all genres, including animation, toys, gadgets, clothing, collectible card games, table top games, anime, manga, video games, webcomics, and fantasy novels. Superhero or sidekick – there will be exciting activations to enjoy that include professional gaming tournaments, other gaming activations, Cosplay Competitions, and new Movie and Series promotions. Comic Con Africa visitors can also enjoy celebrity panel discussions, seminars, workshops and autograph sessions.
Exhibitors, Flame On! Comic Con Africa will feature a large floor space for exhibitors, as well as the Artists' Alley, where comic artists can sign autographs and sell or do free sketches.
https://www.comicconafrica.co.za/en.html
14 September – 21st Nedbank South African Charity Golf Cup, Walton on Thames, UK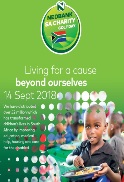 Nedbank South African Charity Golf Day invites you to join us in making a real difference in the lives of vulnerable children, young people, adults and their communities in South Africa. This is your chance to personally create wonderful value for very deserving South African children and families and to make a lasting breakthrough in their lives.
oin over 360 golfers at the 21st Nedbank South African Charity Golf Day on the 14th September 2018, Burhill Golf Club, Walton on Thames KT12 4AY
15 September – 8th UK-Uganda Trade and Investment Convention, London, UK

Europe's leading event focusing on Uganda is returning with a fresh outlook.
UK-Uganda Trade and Investment Convention (UCUK) is a resourceful platform for businesses looking to expand Uganda (East Africa), export products, or set up overseas operations. If you want to take your business into some of the world's most lucrative countries or exciting emerging economies, then this is the only show you'll need to attend.
Uganda offers exporters and investors lots of opportunities. With a population of circa 38 million and GDP Growth of 5.8%, coupled with Pivotal Regional Trade partnerships: East African Community (5 member states), Great Lakes (4 member states), COMESA (19 member states) - exporters have access to this critical market of 489 million.
Of the 2.5 million businesses registered in the UK, an estimated 360,000 who have an exportable product or service mistakenly believe there isn't a global demand for it. That's why we are offering you a free conference to help you network and meet experts from Uganda to widen your knowledge and network of contacts and business associates.
UCUK is a prestigious annual business conference and exhibition designed specifically:
To promote and facilitate bilateral trade between the United Kingdom, Europe, the Diaspora with Uganda,
To facilitate foreign direct investment in Uganda and,
To provide a platform for businesses to expand into new markets and
Promote British businesses exporting to Uganda.
For details and to register:https://goo.gl/Rmhhhc

18-20 September – Propak West Africa 2018, Lagos, Nigeria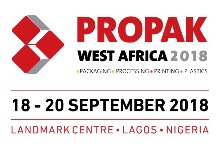 Propak West Africa is the region's largest exhibition and conference dedicated to packaging, plastics, processing and print. Taking place in West Africa's central hub; Lagos, Nigeria, the exhibition will be held between 18 – 20 September 2018 at the Landmark Centre.
3,261 senior industry professionals came together in 2017 to discover a wide range of products and solutions from over 135 exhibiting companies. In 2018, this established trade show will mark its 6th edition and is set to be the largest to date, with up to 4,000 attendees expected and more than 150 brands on display.
Discover business solutions from across a wide range of different market sectors including plastics, packaging, food processing, manufacturing equipment, printing, chemicals, pharmaceuticals, publishing and many more.
Enjoy unique networking and learning opportunities over three days with numerous product launches, live equipment demonstrations from the industry's leading brands and a daily free-to-attend conference. Running daily sessions of prominent presentations, technical classes and panel discussions from expert representatives and government officials, learn about the latest issues surrounding the market and understand how you can apply this knowledge to your business.
With sister shows in Kenya and South Africa, the exhibition is West Africa's most convenient platform for business, innovation and knowledge in the industry. Join thousands of senior packaging managers, consultants, suppliers and printers as they collaborate in sharing important insights and crucial experience at the industry event of the year.
For more information visit:www.propakwestafrica.com
Contact: Abby Cairns
T: +44 (0)20 7886 3032
W:www.montex.co.uk
E: abby.cairns@montex.co.uk
18-19 September – Agrique Africa Investment Summit, Utrecht, The Netherlands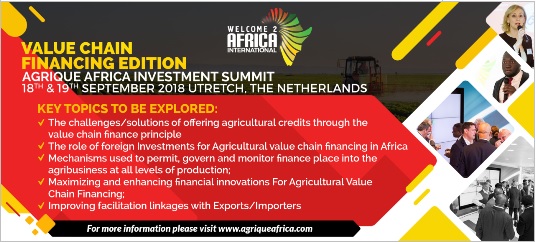 19-20 September - Uganda International Oil & Gas Summit, Kampala, Uganda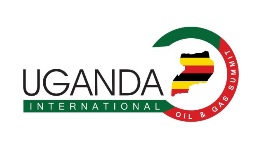 Uganda International Oil & Gas Summit Returns to Uganda
The international oil and gas industry is once again set to converge for the Ugandan government's official annual conference for oil and gas development – the Uganda International Oil & Gas Summit (UIOGS).
Now in its fourth year, UIOGS will take place under the auspices of the Ministry of Energy and Mineral Development, Uganda with the support of the Uganda National Oil Company and Petroleum Authority Uganda. With its support, UIOGS 2018 will again discuss and debate the future of oil and gas exploration and production in East Africa. A timely meeting for policy makers, global investors, oil and gas companies, lawyers, consultants and other stakeholders, UIOGS is an event of the utmost importance, providing invaluable insight into the challenges and priorities for Uganda's oil and gas sector with a conference programme packed with industry leaders and global experts.
Business Matching – meet and greet your best clients and prospects Following its successful introduction to the summit in 2017, all participants at UIOGS 2018 can again take advantage of the exclusive Business Matching service, giving the opportunity to prearrange meetings with other attendees through an easy to-use technology platform, managed with a personalised service.Find out more
20 September – Women at the Top Summit, London, UK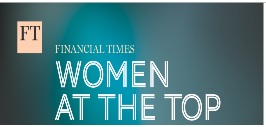 "More than three out of four UK companies pay their male staff more than their female staff, and in nine out of 17 sectors in the economy, men earn 10 per cent or more on average than women." Source:FT.com
At current rates, the gender pay gap will take 32 years to close in the UK, and 100 years globally – so what can business and the government learn from these latest results to help accelerate progress on closing the gap?
Join us to learn about the latest developments on gender diversity in business, hear practical tips and examples from company leaders who are driving change from the top, and let's make gender imbalance in the workplace a thing of the past.
We will address the following topics:
How to close the gender pay gap
Me Too, Time's Up and the backlash
Inclusion beyond women at the top
Living longer: how to plan for a multi-stage career
How to manage money: where are all the female investors?
Using AI to make workplaces more inclusive
How to fix bias - whether unconscious or not
https://live.ft.com/Events/2018/FT-Women-at-the-Top?reference=e1&utm_source=emailCampaign&utm_medium=email&utm_campaign=2018C+FT+Women+at+the+Top+UK+-+EM2&utm_content=
25 September – 34th Annual AAI Gala 2018 – New York, USA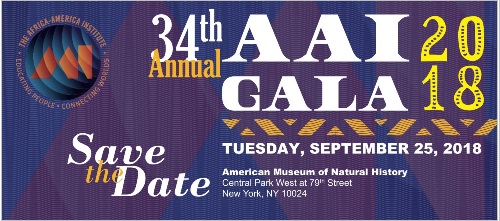 226-28 September - eLearning Africa 2018, Kigali, Rwanda

The 13th edition of eLearning Africa, the International Conference on ICT for Development, Education and Training, will take place on September 26 – 28, 2018 in Kigali, Rwanda. The conference, which is being jointly organised by ICWE GmbH and the Rwanda Convention Bureau under the patronage of the Rwandan Government, usually attracts well over 1,000 participants from all over the world. They are not only teachers, academics and learning experts, but political leaders, policy makers, investors, technologists, business leaders and entrepreneurs too. The conference is also the occasion for an annual round table meeting of African education and technology ministers.
eLearning Africa is the key networking event for ICT supported education, training and skills development in Africa and brings together high-level policy makers, decision makers and practitioners from education, business and government.
Serving as a pan-African platform, the eLearning Africa conference is a must for those who want to develop multinational and cross-industry contacts and partnerships, as well as enhance their knowledge, expertise and abilities. eLearning Africa has taken place in a different African country each year since its inception in 2005, and the conference languages are English and French. eLearning Africa attracts education professionals, investors and providers of education and training.
eLearning Africa 2018 will take place from 26 - 28 September in Rwanda's capital city, Kigali, which has gained a reputation for its ICT-based initiatives in a variety of sectors. So great is its apparent enthusiasm for new technological solutions that some observers have referred to it as the "Innovation City of Africa."
Under the overall theme of 'Uniting Africa', conference participants will discuss how the benefits of technology can be shared and help to improve education across Africa, making a reality of the African Union's 2063 Vision of a "transformed continent." Over 12 consecutive years, eLearning Africa has hosted 16,228 participants from 100+ different countries around the world, with over 85% coming from the African continent. More than 3,300 speakers have addressed the conference about every aspect of technology enhanced education and skills development.
Contact: Rebecca Stromeyer,info@elearning-africa.com, http://www.elearning-africa.com
eLearning Africa News Portal:http://ela-newsportal.com/
26 September – The Business of Africa Conference, Johannesburg, South Africa
Over the past 15 years, Africa has ranked as the second-fastest growing region in the world after Southeast Asia, with per capita incomes having grown twice as fast as the global average from 2002 to 2017. However, when it comes to doing business on the continent, context matters. Understanding the drivers, dividers, diversions, distractions and complexity that make up this continent, is key to building stronger businesses, implementing more effective policies and developing paths to prosperity for our companies and countries.

This conference sets out to explore, understand and interpret these complexities.
Topics:
Reward versus Risk: The Economics of Doing Business in Africa;
Ease of Business: ACFTA and the Fall of African Trade Barriers;
Africa's Digital Revolution: Technologies, Trends and the People Driving them;
Reaping the Benefits of Global Value Chains: New Avenues, New Models and New Markets for Africa;
FDI Sweet Spots: Gaining Market Access;
Assessing, Analysing and Prioritising Markets in Africa;
Investing in African Companies: unpacking the success of companies like: SoGB (Côte d 'Ivoire) Attijariwafa Bank and Maroc Telecom (Morocco), Cavertone Offshore Support Group and Dangote Cement (Nigeria), Equity Bank and Safaricom (Kenya) and Lafarge Cements (Zambia), Bank of Kigali (Rwanda) and Umeme (Uganda); and
Country Success Case Studies: Lessons from Rwanda, Ethiopia and Kenya.
Contact:Belinda Boxall:+27 11 771 4318 Boxallb@gibs.co.za
27-29 September – Water Tanzania Show 2018, Dar es Salaam, Tanzania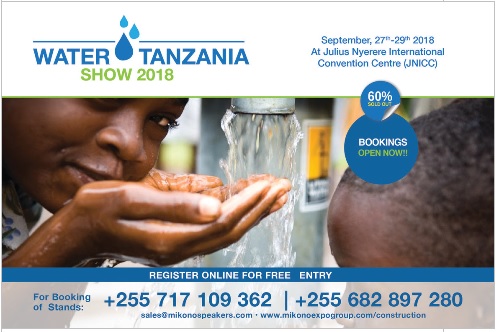 1-3 October – Future Energy Africa, Cape Town, South Africa

Future Energy Africa provides an integrated conference, exhibition & networking platform committed to advancing future oil, gas & energy solutions for the African continent.
This full-streamevent provides companies with an affordable exhibition experience and free to attend on floor technical sessions (COTES) across 3 days of power-packed networking & knowledge exchange.
In addition, a 3-day strategic conference will feature strategic & ministerial insight from Africa's government and key officials, NOCs, IOCs, gas & LNG stakeholders, integrated energy companies, technology providers and power generation entities allowing conference delegates to interface and connect with the fast-evolving energy value chain and corporate's driving Africa's energy future.

2-4 October - Africa Hotel Investment Forum, Radisson Blu Hotel, Upper Hill Nairobi, Kenya
The Africa Hotel Investment Forum (AHIF) is the only annual hotel investment conference that connects business leaders from the international and local markets. The event brings together the who's who of the hotel investment community that drive investment into tourism projects, infrastructure and hotel development across Africa.
AHIF has proven to be Africa's annual meeting place for the region's most senior hotel investors, developers, operators and advisors. It is the annual conference that connects business leaders from international and local markets to do deals across the region.
For further details and to register:https://www.africa-conference.com/
2-3 October – Behavioural Science at Work Conference and Workshop, London, UK

Understanding human needs, what makes people tick and why we behave the way we do is key to identifying where change needs to happen to transform a stress-filled, uninspired, faltering workforce into a happy, motivated and high-performing one.
Behavioural Science at Work Conference and Workshop. Learn how to apply behavioural science theory to your initiatives and shape HR functions with your people in mind to drive productivity and promote a healthy well-being culture.
Speakers include...
Zara Loughrey – Reward Director,Bupa
Alexander Johnson– Lecturer,University of Oxford
Sophie Daud– Behavioural Science Advisor,Department for Work and Pensions
Ian Iceton – Managing Director of Talent, Performance and Reward,River and Mercantile plc
Apply your expertise into practical solutions by attending the workshop on day two.Evidence shows that a bespoke working culture tailored with its humans and their requirements in mind directly results in engagement, productivity and a profitable ROI.
Don't miss out! Book your place today »
8-10 October – State of Education in Africa, Abidjan, Cote d'Ivoire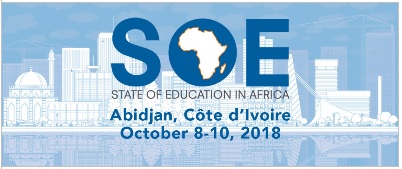 Now in its 4th year, The Africa-America Institute is proud to bring the State of Education in Africa Conference (SOE) to Abidjan, Côte d'Ivoire. As with previous years, the conference is a convening of top educators, policy makers and advocates, students and industry leaders, to explore distinct opportunities for collective strategy development, collaborations and partnerships in transforming higher education in Africa.
This year's conference will be based around the two thematic areas of Pathways for Youth to Livelihood and Africa Illuminated.
For More Information and to Register Visitwww.SOEAfrica.org
9-10 October – Infrastructure Africa Business Forum, Johannesburg, South Africa

The 2-day Infrastructure Africa Business Forum will bring together business to explore new trading opportunities, establish new business networks, develop and form partnerships and plan a way forward to address some of the continent's requirements. The 8th annual Infrastructure Africa Business Forum will present stakeholders with an opportunity to unpack the enormous growth potential in addressing Africa's infrastructure needs. Africa, with a population exceeding 1 billion people is well placed as an emerging market, keen for investment and growth.
The story of Africa's development is improving. Six of the world's fastest growing economies are in Africa! Democratic governance has been strengthened over the past five decades, enabling a platform for stable growth and prosperity in most parts of the continent. However, to build the infrastructure the continent needs to support growth and meet development goals; Africa will have to spend about $93 billion a year for a decade. Two-thirds of that sum would be for investments; the remaining third for maintenance. Africa already spends $45 billion a year on infrastructure, two-thirds of which is domestically financed from taxes and user charges. Most financing for capital investment is obtained from external sources according to the African Development Bank Group. Register at:http://www.infrastructure-africa.com/
14 October – Royal Parks Half Marathon 2018, Hyde Park, London, UK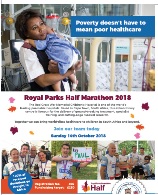 The most spectacular 13.1 miles in London, this famous half marathon showcases some of city's most iconic sites and landmarks. Join 16,000 other runners and take to the tree-lined paths that mark your route across four of the capital's most beautiful Royal Parks.
Sign-up for the 2018 run with The Children's Hospital Trust, South Africa, and help us raise life-saving funds for the Red Cross Children's Hospital in Cape Town. All we ask is for your commitment to raise a minimum of £250. Join our team today - together we can bring world-class healthcare to some of Africa's sickest children
Click HERE to register, or e-mail jen@childrenshospitaltrust.co.uk

16-17 October - 6th Commercial Farm Africa, Marrakesh, Morocco

Themed: "Modernizing Africa's Agriculture & strengthening the value chain"
Highlights
Trends in Africa's farm investment, business models & case studies
Country focus:Cote D'Ivoire, Nigeria, Ethiopia, Egypt, Morocco, Zambia, Mozambique, Zimbabwe
Focus: Grains, Sugar, Pulses, Fruits and Vegetables, Oil Crops
Agri trade, markets and buyer's expectation
Farm mechanization, digital disruption and innovative technologies to boost agri productivity
Access to land, quality seeds and input materials
Financing and Agro processing opportunities
Logistics, bulking and storage infrastructure development
http://www.cmtevents.com/main.aspx?ev=181030&pu=276006
16-17 October - Nutrition Africa Investor Forum, Nairobi, Kenya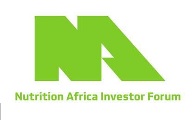 The Global Alliance for Improved Nutrition (GAIN) - an international organisation founded by the Bill and Melinda Gates Foundation and driven by the mission of a world without malnutrition- is hosting the first-ever Nutrition Africa Investor Forum (NAIF) in Nairobi, Kenya, on October 16-17, to invite and engage private sector investors to play a key role in improving nutrition across Africa. The event is hosted in partnership with Royal DSM, a purpose-led global science-based company in nutrition, health and sustainable living recognized for its global fight against malnutrition, the SUN Business Network and African Business magazine.
The Nutrition Africa Investor Forum will highlight business opportunities in a largely underdeveloped market. From farm to fork, nutrient gaps in diets within low and middle-income markets constitute a largely untapped market worth USD$120bn.
At the Forum, experts will present a number of viable investment opportunities from these enterprises to venture capital funds, private equity groups, finance institutions, foundations and impact investors. The forum will showcase current and future investment potential for nutritious foods in Africa. There will also be an opportunity for the private sector and investors to discuss key challenges and discuss opportunities for unlocking greater investment in nutrition market with the instruments and vehicles that are currently available and those under development.
For information on the Forum, please go to go to www.GainHealth.org/knowledge-centre/event/nutrition-africa-investor-forum/
16-17 October – The FrancoReal Property Forum, Dakar, Senegal

he FrancoReal Property Forum is Francophone Africa's largest and most premier real estate event. It connects the most influential local and international Africa property stakeholders, driving investment and development into a wide range of real estate and infrastructure projects and developments across the region.
The bilingual FrancoReal Property Investment Summit (www.FRANCOREAL.com) taking place on 16 & 17 October 2018 in Dakar, Senegal will provide a platform for the region and continent's premier real estate investors and developers to gauge opportunities in one of the world's fastest growing zones - known colloquially as Francophone West and Central Africa.
The two-day conference has been brought to market in partnership with Teyliom, the region's largest investor and developer in real estate.
For more information, you can visit:
22-24 October – MSGBC Basin Summit & Exhibition, Dakar, Senegal

Last year's Summit was a great success with over 300 members of our network joined by ministers, government officials, industry regulators and NOCs from across the region. A must-attend event for those interested in the opportunities in one of the world's most exciting petroleum systems, the Summit provides a fantastic opportunity for you to hear directly from regional governments, NOCs and O&G companies, as they outline development strategies, regulatory updates and investment opportunities in the region.
Confirmed speakers for the 2018 edition already include:
Mamadou Faye, Managing Director, Petrosen
Mamadou Fall Kane, Deputy Permanent Secretary, COS-PETROGAZ
Mambury Nije, Managing Director, GNPC
Diakaria Koulibaly, CEO, ONAP
Honorio Buscardini, General Director, Petroguin
N'Guissaly Fall, Managing Director, SMHPM
Joseph Medou, Exploration & Production Director, Petrosen
Emma Delaney, Regional President Mauritania and Senegal, BP
23-24 October – 7th RemittanceAfrica Expo, Lagos, Nigeria

Meet the largest gathering of money transfer providers on the Africa continent at the 7th RemittanceAfrica Expo that will take place across 23 and 24 of October at the Lagos Oriental hotel with the compelling headline theme 'Unlocking Opportunities in Money Transfer and Payment systems in Africa'. The conference will host leading thought leaders in the remittance ecosystem in Africa and beyond.
According to a recent report by the World Bank, Remittances to low- and middle-income countries rebounded to a record level in 2017 after two consecutive years of decline. Remittance inflows improved in all regions and the top remittance recipients were India with $69 billion globally and Nigeria ($22 billion) in Africa which is closely followed by Egypt ($20 billion). While Remittance inflow is improving, there is significant leapfrogging of payment systems across the continent and there is a compelling need to better align remittances and payment systems in Africa to improve transaction efficiencies and further reduce cost.
CONFERENCE FOCUS AREAS:
Unlocking the opportunities in the Remittance, banking and payment ecosystem
The Future of Remittance and payments in Africa
Enhancing innovation in the remittances value chain and improving services to the last mile
Balancing regulation against innovation
How cryptocurrency could impact remittance and payment industry in Africa
The fintech revolution in bridging remittances, banking and payment ecosystems
Protecting the customer in a digitalized economy
For details and to register:www.RemittanceAfrica.com
29-30 October - The 2 nd Edition of The Real Estate Development Summit – West Africa, Accra Ghana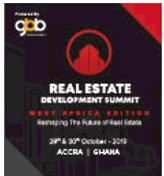 With a vibrant growth trajectory across the Real Estate industry of all regions of West Africa, the summit comes with a dynamic and investment intensive backdrop.
Commercial activity is relocating its preferred destinations across African destinations and with tourism on the rise, Africa is seeing a rapid increase in demand for new and modern commercial facilities, like new and modern offices, hotels and retail malls. This has created a huge demand for a variety of solution providers in the West African markets which not only require high-end suppliers but also service providers whose pricing is competent by market standards as well.
This is also turning out to be the greatest challenge faced by developers and investors; to find suitable and sustainable suppliers with competent pricing and quality while still maintaining their international standards and practices is the real challenge that faces the West African economic development.
To bridge this gap, GBB is hosting 2 nd Edition Real Estate Development Summit - West Africa on the 29 th & 30 th October in Accra, Ghana at The Kempinski Hotel, Gold Coast City.
This initiative aims at bringing together various leading Buyers and Suppliers from global markets under a single roof to enable meaningful and productive exchange of knowledge, opportunities and ideas amongst each other. GBB believes that this is a great opportunity to find profitable and efficient solutions to the Real Estate sector's challenges in West Africa.
Our focus would be to identify the challenges faced by the Developers while sourcing appropriate Solution Providers and other real estate project related solutions and connect the local business owners to leading global market leaders who are handpicked based on decades of accumulated experience in the industry.
To know more about the RED Summit Contact us today at marketing@gbbventure.com.
29-31 October – Africa Road Infrastructure & Development Congress, Nairobi, Kenya

The African Road Infrastructure and Investment Congress, taking place from 4-6 September 2018, will address the issue of lacklustre investment into the sector from two perspectives.
Firstly, by bringing together all the key stakeholders – national, provincial and local government, roads agencies, investors and contractors to discuss both the budgetary challenges faced by government, but also to explore the opportunities for private or public-private investment.
Secondly, we will highlight opportunities outside of the South African market, showcasing projects in East, West and Central Africa, providing direct access to the people and companies behind these projects.
Join us and add your voice to the conversation, understand the roadblocks to development and help drive continued growth, development and maintenance in the African road sector.
www.RemittanceAfrica.comRegister now and secure your place at ARIIC2018 Nairobi, contact: Peter Colemen on www.RemittanceAfrica.competer.colemen@bitumenexchange.comor www.RemittanceAfrica.comclick here to register
30 October – GRT Africa Trade & Infrastructure Finance Conference 2018, London, UK

Addressing the huge potential the African continent presents in terms of trade and infrastructure finance opportunities, the GTR Africa Trade & Infrastructure Finance Conference in London has quickly become a key annual gathering for domestic and international trade, export and project finance professionals.
Over 300 delegates are expected in attendance on October 30, with a dual stream conference agenda covering a broad range of topics, including ECA & infrastructure finance, trade and commodity finance, fintech, risk mitigation and more.
For further information, please contact the organisers directly.
PLEASE NOTE: ReConnect Africa accepts no responsibility for any of the events described above and/or any dealings with the event organisers.
To notify us of your event and discuss advertising and marketing options, please contact us at:
editor@reconnectafrica.com