What's on in September and October? Take a look at our listing of free and paid-for events and activities and take advantage of discounts available to our subscribers.

The following is a listing of some events taking place in the UK and overseas in September and October 2017. For further information, please contact the organisers directly.
PLEASE NOTE
: ReConnect Africa accepts no responsibility for any of the events listed and/or any dealings with the event organisers.
Sept-Dec - The African Gaze Heritage Tour, Victoria & Albert Museum, London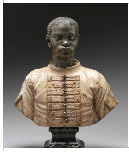 The V&A African Heritage tours will reveal the extraordinary Afro-European narratives within the V&A's Europe 1600 – 1815 Galleries.
The specially researched tour will give an overview of the African presence in 17th and 18th Century Europe as represented in a number of high quality artistic works. From blackamoors to rebel leaders - visitors will look at the experiences and achievements of individuals of African descent in European history at a time when the African body would become symbolic of degradation.
8 September 2017, 19.30 – 20.30
13 October 2017, 19.30 – 20.30
10 November 2017, 19.30 – 20.30
8 December 2017, 19.30 – 20.30
All tours are free and drop-in. There is no booking procedure. Meet at the MEETING POINT in the Grand Entrance of the V&A Museum (first come first served)
5 September – The Financial Inclusion Summit East Africa, Nairobi, Kenya
Financial inclusion is gaining more momentum than ever before. Technology providers, banks, telecom operators, fintechs and governments must continue to innovate to create financial products that the poor really need and trust at a price they can afford.
The Financial Inclusion Summit East Africa to be held at the Radisson Blu Nairobi on the 5th September, will bring together all of the stakeholders involved in financial inclusion to discuss critical challenges, opportunities, pilot programmes and future roadmaps. Learn about the biggest trends from an ensemble of global financial inclusion including fintech, mobility, microcredit, regulation, gender gaps, village banking, digital credit and much more. Meet global and regional experts, including speakers from Better than Cash Alliance, CGAP and Financial Sector Deepening Trust. We have an agenda jam packed agenda with insightful case studies from banks at the forefront of financial inclusion innovation including National Bank of Kenya, United Bank for Africa, Faisal Islamic Bank and Bank of Uganda. The opportunity for personalised networking.
6-14 September - 7th Annual HRworks Conference & Expo 2017 - Cape Town | Johannesburg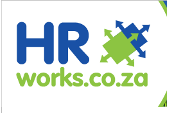 This event, known as the most prestigious HR event in Africa, has been designed for all Human Resources professionals that wish to stay at the forefront of innovative best practices, strategies and trends in Human Resources in South Africa!
This one-day event will offer you interactive networking opportunities with fellow HR professionals and service providers to the Human Resources & Training Industry in South Africa.
http://www.hrworks.co.za/hrworks-events/hr-conference-cpt/feedback
11-12 September - Tanzania Oil & Gas Congress, Dar es Salaam, Tanzania

The Congress will gather senior representatives from the Tanzanian oil and gas industry including Governments, international oil companies, indigenous producers, international and national service providers, financiers and consultants.
With a variety of issues facing the energy sector in Tanzania, the Tanzania Oil & Gas Congress is well placed to bring together existing industry players and international investors to discuss the following key topics:
Government short-medium term plans and priorities for the energy sector
Increasing Government and industry collaboration to drive the industry forward
Business opportunities available with the Uganda-Tanzania Crude Oil Pipeline
What plans are in place to implement the Gas Masterplan?
Reviewing regional partnerships within Mozambique, Zanzibar, Uganda and Kenya
The Congress will also provide the opportunity to discuss open and honestly business opportunities in the Tanzanian energy market, in the form of Round Tables under Chatham House Rule.
Download the programme today
(http://APO.af/e3KUcF).
Book Online:
You can register for you delegate space (www.CWCTOG.com/book-online) today.
12-13 September – Future Energy Uganda, Kampala, Uganda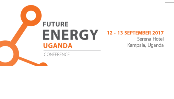 Partnering with the Ministry of Energy and Mineral Development to give you a strategic overview of the Ugandan power market
What Uganda's energy industry lacks in capacity, it makes up for in ambition and willingness to develop infrastructure. Hindered by access to electricity and generation capacity, ageing transmission lines, and reliance on biomass and hydro, Uganda has a significant way to go to meet her 2030 objectives. Some of the speakers who have confirmed their participation in Future Energy Uganda include:
Rt. Hon Dr Ruhakana Rugunda, Prime Minister, Uganda
Hon. Eng. Irene Nafuna Muloni, Minister of Energy and Minerals Development, Uganda
Hon. Simon D'Ujanga, Minister of State for Energy and Mineral Development, Uganda
Dr. Stephen Isabalija, Permanent Secretary, Ministry of Energy and Mineral Development, Uganda
Eng. Ziria Tibalwa Waako, CEO, ERA, Uganda
Future Energy Uganda is officially supported by the Ministry of Energy and Mineral Development.
Future Energy Uganda will provide a meeting platform for project developers, finance houses and multilateral investors, construction and planning companies as well as technology providers from Uganda, the region and from the rest of the world. The event will demonstrate the proactive nature of Uganda to develop the sector efficiently and effectively. To find out more information about registering, please contact Samantha Petersen on +27 21 700 3580 or register online here.
14 September – Manufacturing Indaba, Durban, South Africa

KwaZulu-Natal is South Africa's second largest provincial economy, contributing on average 16.0% to the country's GDP. The province is home to two of Africa's busiest and largest ports, Durban and Richards Bay. It also boasts the third highest export propensity and the second highest level of industrialisation in the country.
KwaZulu-Natal's manufacturing sector is the second largest in the country, after Gauteng Province. The manufacturing sector is geared for export, with nearly a third of South Africa's manufactured exports being produced in KwaZulu-Natal. Its diversified nature is significant in the KwaZulu-Natal's economic growth rate, and generates 20 percent of provincial employment.
The annual Manufacturing Indaba Kwazulu-Natal brings together provincial manufacturers and businesses to explore growth opportunities, find out about the latest manufacturing incentives and trends, and provide a platform for networking and collaboration.
http://manufacturingindaba.co.za/kzn/
16 September – Uganda UK Convention, London

The one-day event is themed "Partnering for Wealth Creation". It will be held at the Troxy in London on Saturday, 16th September 2017. Over 1000 delegates are expected at this year's forum and it will include a strong business-to-business dimension, with a large number of exporters and importers from Uganda, United Kingdom and mainland Europe industry players from diversity sectors. The Convention has a selected line up of distinguished speakers and panelists ncluding:
H. E. Edward Ssekandi, Vice President
Rt. Hon. Rebecca Kadaga, Speaker of Parliament of Uganda
Lord Popat-UK Prime Minister's Trade Envoy
Hon Vincent Ssempijja-Min. of Agriculture
Dr. Simon Kagugube, Executive Director, Centenary Bank
Dr. Ian Clarke-Chairman, International Medical Group
Prof Dr Maggie Kigozi-Board Chairperson Zuri Model Farming
Discussions will centre on key Foreign direct investment (FDI) to Uganda, UK Exports, and boosting imports from Uganda and business Partnerships, access to finance, and flagship bankable projects in priority sectors like: Natural Resources, Agri-business, Real Estate and Construction, ICT, Health, Renewable Energy and Critical Infrastructure.
The event also features 1on1 sessions, seminars, workshops and debates, delivered by experience led business owners, including His Excellency Edward Kiwanuka Ssekandi, the Vice president of Uganda and other government ministers from both UK and Uganda and free-to-attend bookable 1on1 with VIP delegates.
Click here to register for your ticket for the 7th UCUK Convention: http://ucuk2017.eventbrite.co.uk
17-21 September - International Institute for Peace through Tourism (IIPT) Summit, Montreal, Canada
The United Nations World Tourism Organization (UNWTO) - International Institute for Peace through Tourism (IIPT) Summit will take place on September 17-21 in Montreal, Canada. This is the 2017 Official Conference of the UN International Year of Sustainable Tourism for Development and Peace. UNWTO - IIPT Global Summit website is now open for registration at:
As an official event of the UN International Year of Sustainable Tourism for Development, the UNWTO-IIPT Global Summit will feature plenary sessions with world leaders and leaders of the travel and tourism industry addressing the contribution of travel and tourism to key global issues related to sustainable development and peace.
Dr. Dr. Taleb Rifai, the present UNWTO Secretary General will deliver the keynote address at the Official Opening Ceremony.
Visit http://unwto.iiptsummit.org/ for more information.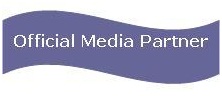 20-22 September – 4th Propak West Africa, Lagos, Nigeria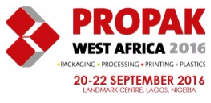 The largest printing, packaging and plastics exhibition returns to the Landmark Centre, Victoria Island, Lagos. With more than 3000 visitors expected the Organisers, Afrocet Montgomery anticipate it to further extend its position as the leading industry exhibition in the region.
For the first time in West Africa, the continent wide AfriStar Awards will take place on the 21st September 2016 as a part of the event. The Awards are designed to showcase the very best of the African packaging industry. Over ninety exhibitors will be displaying their products and machinery across the two exhibition halls including, Snetor Chime, Global Sterling, Bry-Air and Krones. Alongside the exhibition booths a high-level Conference Program has been devised in close collaboration with leading public and private sector business leaders amidst feedback from the previous years' events. The Conference Program will be delivered by thought leaders within the industry sphere through a combination of presentations and panel discussions on the most pertinent issue identified in the run up to the event.
Confirmed speakers from PZ Cussons, Ishida, Diageo and Krones will be joined by representatives from the likes of Coca Cola, Bank of Industry, Unilever and Pfizer.
The program is completed by a Roundtable Discussion which will aim to consolidate a number of the issues brought up throughout the week and look into ways of overcoming them.
The full Conference Program is available on www.propakwestafrica.com
25-29 September – Wintrade Week - London

The WINTRADE Whirlwind touch-down is 25th – 29th September, bringing an awesome line up of expert speakers on trade and a spectacular list of delegates to London from around the world to do business all under one roof!
Secure Your Place Now Before Space Runs Out!
Did you know, the US Trust research estimates that Women entrepreneurs' income topped $15 trillion in 2014 globally . That's 40% larger than China's economy, and larger than every economy except that of the US. If you are in business and trading, you made a contribution to that figure. Just imagine if women contracted directly with women? How powerful that would be? The question is, where would would that happen and where would you find such women to do business with?
Well, at WINTRADE WEEK of course!
WINTRADE - "Women In Trade" is a week-long convention that will give you a five day experience of expert advice, energy, inspiration and proactive guidance on business development. You will find out about best practices for doing business in various countries, the best networking techniques for contracts, seminars, conferences and receptions that will take you way beyond networking and into solid, fruitful relationship building. You will get business development know-how, as well as personal development advice during this powerful week-long convention. All in a female focused environment.
Women entrepreneurs, meet women who are ready to do business. It's phenomenal – It's for YOU.
October 2017
To 4 November - Black Sound, BCA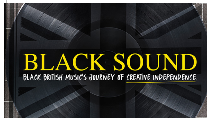 Black Sound tells the story of 100 years of musical creativity and DIY ingenuity. Overcoming the majority status quo of the music industry, Black British music has migrated from the margins to re-master the mainstream. This exhibition celebrates the pioneers that made it happen – the players, the promoters, the producers and the punters that changed Britain's cultural history.
This timely exhibition combines sound, moving image and archive material, to dynamically tell the story of Black British music. Black Sound takes you through three phases of this musical journey: Original Imports, D.I.Y Culture and Re-mastering the Mainstream. These themes are consistent throughout the history of Black British music, linking individuals, generations and genres – tracking the evolution of multi-cultural Britain through sound.
Black Sound is a raw and energetic exhibition that draws on BCA's archive collection of ephemera, photographs, vinyl, cassettes, and music tracks to showcase the musical heritage of Black people across the UK. This exhibition is co-curated by The Champion Agency and Lloyd Bradley in partnership with the BCA. Champion has been the BCA's creative partner since its opening and designed the acclaimed Staying Power exhibition. Lloyd Bradley, author of the critically acclaimed anthology of Black British music Sounds Like London:100 Years of Black Music in the Capital (2013) has developed the narrative, which sews together rich social history with a powerful soundscape of black Britain. Audio-guided tours will feature as part of the exhibition experience and visitors can listen to a mix of the top 100 most seminal albums from the last 100 years.
Free admission. The exhibition experience includes an audio-guided tour for £3. Tuesday – Saturday, 10.00am – 6.00pm (last entry 5.30pm)
Share and follow us @bcaheritage #BlackSound #SoundofaGeneration
Find out more about related programme events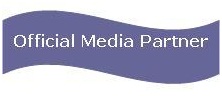 2 October - Waste Management and Recycling Africa Summit 2017, Nairobi, Kenya

Waste management is an important part of the urban infrastructure as it ensures the protection of the environment and of human health. It is now one of the major global environmental challenges being faced equally by all developed & developing countries. Waste management is something that should be a joint effort between government, industries and citizens. Our planet suffered tremendous damage after the industrial revolution when people mass-produced and then mass dumped products.
Waste Management and Recycling Africa Summit 2017 will be the first major event of this year in Nairobi focusing on the waste management and technology used to improve the current situation. This conference would touch base with the new and upcoming Technologies in Waste management. We will also discuss the Environmental trends and challenges faced every day by industries in Africa and Globally. The event will take place in the heart of Nairobi on October 2nd – 3rd 2017.
We expect several hundred people from emerging markets to participate, including ministers, entrepreneurs, scientists, and other innovators. Additionally, the event will feature leading companies, officials and experts on waste treatment, environment and recycling from leading academic institutions, NGOs, and startups from Africa, Asia, Latin America, and Europe.
For details and to register: www.bizenius.in/wastemanagementforum
9-11 October - International Gas Cooperation Summit, Durban, South Africa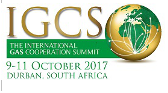 The International Gas Cooperation Summit (IGCS) will take place from 9-11 October 2017. As a follow-on from the hugely successful South Africa: Gas Options meeting, which followed the journey of the South African government's launch of their Gas IPP Programme, IGCS will focus on South Africa's potential for gas procurement, distribution and utilisation nationally, regionally and globally, while integrating the Gas IPP Programme with South Africa's broader economic strategy.
For more information visitwww.igcs-sa.com or email IGCS@energynet.co.uk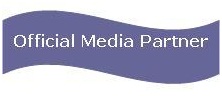 10-12 October - The Africa Hotel Investment Forum (AHIF), Kigali, Rwanda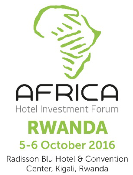 The Africa Hotel Investment Forum (AHIF) is attended by the highest calibre international hotel investors of any conference in Africa. It is the leading hotel investment conference that connects business leaders from the international and local markets, driving investment into tourism projects, infrastructure and hotel development across Africa.
AHIF's speakers are prominent members of the hotel investment community. Their expertise, practical advice and forecast will provide attendees with the latest information on development, trends and best practice in the hotel investment industry.
To view the AHIF Website please go to www.africa-conference.com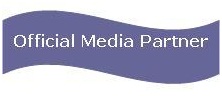 10-11 October – 7th Annual Telecom Customer Experience Loyalty & Retention Summit, Johannesburg, South Africa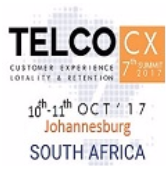 Increasingly, global telecom operators are focusing on CEM&CRM as their primary sustainable competitive advantage. Achieving true ownership of great customer experience beyond conventional methods. Moving forward, telcos will need to address how they bond with customers, discovering strategies and best practices for winning and retaining customers. In today's competitive market, the future of your business depends on retaining your existing customers. This Summit will bring together leading executives from the telecom industries to tackle and overcome current industry issues. This event will look at the critical topics and trends currently impacting telcos in Africa.
Learn to operationalize customer experience
Learn to use NPS effectively as a key driver
Learn how to deliver a simple and profitable customer experience
Learn How to strike the balance between call centres and self-service channel
Identify expectations of your customers in order to increase ARPU and reduce churn
For further details and to register: http://telco.fextons.com/
10-11 October – 3rd Cassava World Africa, Lusaka, Zambia
Theme: "Increasing competitiveness in the Cassava Chain, and maximising the potential"
Event Highlights:
Innovations in cassava applications & processing technologies: Hear from HQCF, starch, animal feed, syrup, ethanol and food manufacturers on local sourcing, potentials and concerns
Tackling land issues, and Governments' incentives for cassava farming
Access to agri financing & options
Utilizing technology & Mechanization to advance cassava Farming
Asia and Latin America's success stories
Moving towards zero waste: Potential of cassava biomass for biogas production
Alternative crops (corn, wheat, sorghum) & its impact on cassava markets
Latest update on cassava seed varieties & soil fertility management
For more details please click on the link: http://www.cmtevents.com/eventschedule.aspx?ev=171017&
11-12 October – Future Africa Summit 2017, London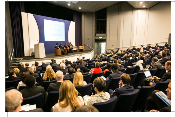 This two-day conference, exhibition and networking event will cover the latest developments and project plans across Africa's Telecoms, Cloud, Mobility, Network, Data and 4G industries.
The event will be attended by hundreds of Telecom leaders and senior-level delegates from across Africa. It will be examining all the latest developments, strategies and opportunities in Africa's Telecoms Market. The event will also focus on providing business development and networking opportunities between international solution providers and Africa's Telecoms Market.
You can find full event details online at http://futureafricasummit.com/.
14 October - The Lagos Biennial | Living on the Edge, Lagos, Nigeria

Lagos, an economic centre of Africa and cultural destination on the continent, has been dubbed as one of the emerging art capitals of the world. With its most recent art festivals being FESTAC '77, Lagos Photo, ARESUVA, and Art X, Lagos is taking on the international art scene.
The Lagos Biennial, which is an artist initiative, will be held once every two years in the city of Lagos with the primary aim of opening cultural, artistic, and political conversations from Lagos to the rest of the world. In line with the spirit of Lagos which is all-welcoming, the Lagos biennial is not driven by Afrocentric ideologies but rather embraces the unifying simplicity of the human experience.
The Lagos Biennial: Living on the Edge will take place from 14 October - 22 December 2017. For more information go to www.lagos-biennial.org
16-19 October – 2nd Annual Nigeria Mining Week, Abuja, Nigeria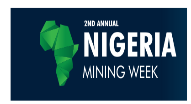 Nigeria Mining Week, in partnership with PWC is sending a wide call for industry leaders to gather in October 2017 in Abuja, to share best practices and demonstrate the latest strategies to evolve the sector successfully.
Becoming your annual "rendez-vous" for mining opportunities and investment in West Africa, Nigeria Mining Week will come back on the success story of 2016 and what has been done in the last 12 months.
It is well known that Nigeria is the economic powerhouse of West Africa, but what is not as well know is that Nigeria has the potential to become a West African Mining giant. Learn about the latest developments with regards to the roadmap, towards a new paradigm in natural resource management: Building a competitive and sustainable mining value chain.
This high-level and strategic mining investment platform will bring critical stakeholders together with Nigerian and international investors to drive the Nigerian solid minerals sector forward, with the vision to open up credible businesses opportunities and put Nigerian mining on the map. Nigeria Mining Week will link investors, project developers, financiers, technology providers and government and highlight an industry that in future will become a driver of Nigeria's economy.
For details and to register: http://www.nigeriaminingweek.com/whyattend
19-20 October – International Policy Dialogue Conference on Money, Security and Democratic Governance in Africa, Bamako, Mali
The Council for Social Science Research in Africa (CODESRIA) and the United Nations Office for West Africa and the Sahel (UNOWAS) announce an international conference on Money, Security and Democratic Governance in Africa that will be held in Bamako, Mali on October 19-20, 2017. This conference forms part of CODESRIA's ongoing engagement with the issues of security and governance in Africa. UNOWAS' involvement reflects its leading role in addressing security and governance issues in West Africa and the Sahel, which suffer from many of the issues that will occupy this conference.
Security, governance and money are intimately linked. Governance challenges are known to fuel insecurity and insecurity in turn undermines efforts at promoting good governance in many countries. Illicit financial flows have a tendency to subvert good governance and fuel insecurity in many countries. The illicit proceeds of transnational organized crime, including drugs and human trafficking have become big contributors to governance challenges in Africa. Illicit funds have permeated, and compromised electoral and governance processes and structures in a number of countries. Further, many groups are known to use proceeds from various forms of trafficking to purchase arms and pay for their operations. Difficulties in domestic resource mobilization undercut the ability of states and supra-state entities to provide adequate security. Countries and regional organizations often depend heavily on external funding for their operations raising new concerns.
New efforts to reinforce security agencies in response to insurgencies and terrorism also raise concerns over a resurgence of the state security paradigm after the rise of human security in the 1990s. This return to the primacy of force not only crowds out investments in other vital areas of service delivery, but also threatens much of the progress made in focusing on the links between governance and security.
Website: http://www.codesria.org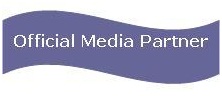 23-25 October - Innovation Africa 2017 – Africa's Official Ministerial Summit, Maputo, Mozambique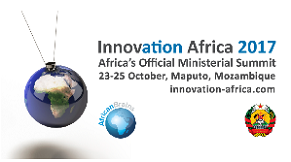 Now in its 7th year, meetings based summit Innovation Africa 2017 is taking place in Mozambique on 23-25 October 2017 under the official joint patronage of the Ministry of Science & Technology, Higher & Technical Education and the Ministry of Education & Human Development.
Innovation Africa 2017 is firmly established as the continent's number one high level ministerial forum where industry partners enjoy pre-scheduled meetings and committed engagement with ministers and senior government officials from over 40 countries. It is Africa's "must participate" event for education, innovation & ICT.
Participants will have the choice of booking meetings in advance of the event with ministers of education, higher education, ICT, science & technology, special government agencies for education, teaching and ICT delivery, universities and technical colleges.
Innovation Africa 2017 offers an outstanding choice of different options to companies, allowing you to select a partnership package that best suits your needs and meets your objectives. Being a partner at our summits is a proven method of raising your company profile and gaining maximum exposure.
For details and to register: www.innovation-africa.com/2017/register
23-27 October - 24th Annual Africa Oil Week 2017, Cape Town, South Africa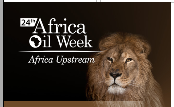 With over 160 speakers from the corporate and public sphere, this year's event promises a programme designed around industry solutions that set the standard for adjusting business models to new demands.
Africa's premier event is host to over 1,250 industry players from around the world, bringing together cross-continent multinationals and offering a content rich programme, a quality industry exhibition and five-star networking. Regarded for its high-level participation and onsite deal-flow, with sizeable in-room investor and finance potential, Africa Oil Week delivers exposure of Africa-wide state and private acreage opportunities, transaction and new venture assets and potential, exploration and production developments, and an overview of Africa's hydrocarbon future.
Now in its 24th year, Africa Oil Week, being held at the Cape Town Convention Centre, continues to provide the most trusted and reliable platform for governments, national oil companies, corporate players, independents and financiers, along with service and supply operators, to share deep insight and linchpin strategies and engage in meaningful debate and conversations set to drive and strengthen Africa's rapidly evolving upstream industry.
For more information: www.Africa-OilWeek.com
25-26 October - The African Real Estate & Infrastructure Summit, The Sandton Convention Centre, Johannesburg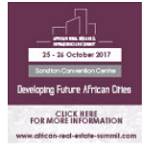 The African Real Estate & Infrastructure Summit is an exclusive high-level conference which see's over 150 key decision makers, in both private and public sectors, open dialogue and discuss Africa's rapid urbanisation challenges and the development of future African cities. The conference will focus on 4 key pillars namely:
Urban Development
Mobility & Technology
Housing
Finance & investment
Show objectives
Promote African city development to become sustainable, resilient, inclusive centres of economic growth.
Create a platform for open dialogue between public and private stakeholders
Provide a platform for showcasing African development projects
Allow for constant networking throughout the Summit with an open and innovative exhibition and conference layout.
Create an environment for discussion on improving the quality of life for African citizens in urban areas.
City engagement with investors, developers, infrastructure development experts, project managers, contractors, law firms, construction companies, architects, urban planners, brokers and consulting/structural/electrical/mechanical engineers, who can assist them with the development of their future cities.
URL: http://www.african-real-estate-summit.com/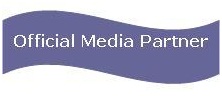 27-29 October 2017 – The Property Buyer Show, The Sandton Convention Centre, Johannesburg

The Property Buyer Show Gauteng follows the successful launch of Property Buyer Show Western Cape, which saw over 3,100 visitors engage with leading real estate brands on 8th and 9th April at the Cape Town International Convention Centre. The Property Buyer Show is aimed at residential property buyers who either want to buy their first home, or build wealth through their own property investment portfolio.
The innovative exhibition layout is designed to walk buyers through the property buying process – and includes a finance zone, property zone, a first-time buyer seminar theatre, property investor theatre and a lifestyle theatre. We create a one-stop shop where prospective homeowners can interact with the brands that can help throughout the entire process, from finance to property, insurance and wealth management. Our launch show in Cape Town met and exceeded visitor and exhibitor expectations, and we were pleased to see property being reserved and purchased on the exhibition floor. We are very excited about delivering the event in Gauteng and hope you are available to join us.
For details and to register: http://www.propertybuyershow.com/#
27 October – Film Africa, London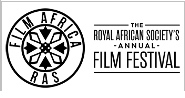 The Royal African Society's annual festival which celebrates the best contemporary African and African diaspora cinema.
From Friday 27 October - Sunday 5 November 2017 at 10 venues across London, Film Africa will be presenting an exciting film program accompanied by a vibrant series of events, including director Q&As, talks and discussions; professional workshops and master classes; school screenings and family activities; the Industry Forum at BFI Southbank and Film Africa LIVE! music nights.
Thank you to all those who submitted to Film Africa 2017, we received over 850 submissions!
From Friday 27 October – Sunday 5 November 2017, bringing you another exciting film programme to 10 venues across London. This will be accompanied by a vibrant series of events, including director Q&As, talks and discussions; professional workshops and master classes; school screenings and family activities; the Industry Forum; and Film Africa LIVE! music nights.
For details: http://www.filmafrica.org.uk/
31 October – 1 November - 2nd Africa Impact Investing Leaders Forum, Kensington Conference & Events Centre, London

Join us in London for a great opportunity to raise capital, learn about building successful impact enterprises and network with industry leaders and experts.
The 2016 edition brought together leading impact investing players including DFIs, foundations, family offices, institutional investors, private equity firms, venture capitalists, social impact entrepreneurs, NGOs, MFIs to discuss their challenges, share best practices and explore new impact opportunities. Please click the following link to some photos from the event: http://aiilf.com/gallery-aiilf-2016/
AIILF 2017 will assemble the key stakeholders in Africa's impact investment landscape to discuss how capital could be deployed to impact investing efforts aimed at achieving the SDGs, then explore the roles of institutional investors, DFIs, philanthropy, MFIs and other stakeholders in scaling impact through collaboration. In addition, the meeting will be the definitive platform and a strategic forum to initiate the next Impact deals as well as establishing and cementing business partnerships and accessing project information.
For details and to register: http://aiilf.com/
PLEASE NOTE
: ReConnect Africa accepts no responsibility for any of the events described above and/or any dealings with the event organisers.