Dear Career Coach, I left Uganda 6 years ago for the USA and have a Masters degree in Accounting with 10 years of experience. I have searched for jobs in Africa for two years and have noticed that for Finance Manager positions, recruiters still prefer men.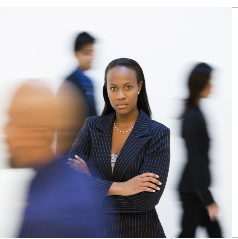 Dear Career Coach
I left Uganda about 16 years ago to gain a good education in the USA. I now have a Masters degree in Accounting with 10 years of experience. I have searched for jobs in Africa for two years now but they all prefer local candidates to me. I have mainly searched on NGO websites and a few corporate websites. I have also attended African career fairs here in the USA. I have noticed, however, that for Finance Manager positions recruiters still prefer men to women. What should I do in my situation?
Gender bias in selection and hiring practices is not unique to any one region and many studies have shown that it is an unfortunate but widespread reality of today's global workplace. While few recruiters would admit to bias, well documented surveys have demonstrated how unconscious bias can hinder women's professional progression.
With that said, and while I have no doubt that job hunting has been a frustrating experience for you, I would also question whether every organisation in Uganda 'prefers local candidates' and challenge your assumption that all the companies spending money to visit the U.S. to recruit are only looking out for male candidates.
Discrimination does exist but if an employer is going to be short-sighted enough to discount 50% of the available talent pool, there is not much you can do about it – and you wouldn't want to work for such an organisation anyway! What I would encourage you to do, however, is not to focus solely on possible gender bias, but to revisit how you are marketing and promoting your skills and experience to potential employers.
In your search on NGO and corporate websites, are you sending a standard CV or are you tailoring your application to suit these very different markets? When you attend job fairs, do you take the time to research the companies and organisations attending and the kind of roles they are hiring for? Have you been proactive with using your network of friends, family and alumni in Uganda to help connect you to opportunities? Many roles in Africa are found through networks rather than more formal recruitment channels, so this is an avenue you should be pursuing strongly
If you have a question for our Career Coach, e-mail us at:
Most importantly, how are you presenting your CV and your experience to potential hirers? In applying to African companies and organisations, are you customising the experience you have gained in the USA to make it relevant to their needs? Are you highlighting the ways in which you can bring your overseas experience in to benefit the companies you are applying to or are you expecting people to 'see through' your CV to understand why they should hire you? Have you reached out directly to recruiters within Uganda to find out more about local opportunities?
Sometimes recruiters will admit that their bias towards men is based on their search for so-called 'male' characteristics i.e. confidence, gravitas, and the ability to stand one's ground. As a Finance Manager, in addition to your technical skills, you will also need to present yourself as confident and assertive. It may also be useful to ask for feedback on how you come across to others and whether it is selling you effectively.
Don't let your frustration discourage you. Gear yourself up and take a hard look at your job search strategy and presentation and stay in the game!
All the best!
Recommended Resource: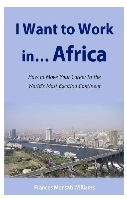 'I Want to Work in Africa: How to Move Your Career to the World's Most Exciting Continent'
by Frances Mensah Williams
£9.99 plus postage
To purchase your copy, contact:

editor@reconnectafrica.com