What's on in May?

Check out our listing of Events and activities

The following events are taking place in the UK and overseas in May and June 2018. For further information, please contact the organisers directly.
PLEASE NOTE: ReConnect Africa accepts no responsibility for any of the events listed and/or any dealings with the event organisers.
4 May – 2 June – Double Bill: RANDOM and GENERATIONS, Chichester, UK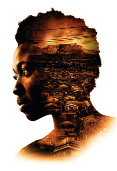 Fierce, warm and funny, Debbie Tucker Green's plays random and generations will be directed by Tinuke Craig in a double-bill, running at Chichester's Minerva Theatre.
These two short and haunting dramas examine love, life and loss through the lives of two families on two continents. random is an extraordinary play for one actress, whilst the generations company includes a South African choir.
Venue: Minerva Theatre, Chichester
Tickets: from £20. Prologue tickets for 16 25-year olds for £5.
Box office: 01243 781312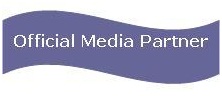 8–10 May 2018 ICT4D Conference / 11 May 2018 Training Day, Mulungushi International Conference Centre (MICC), Lusaka, Zambia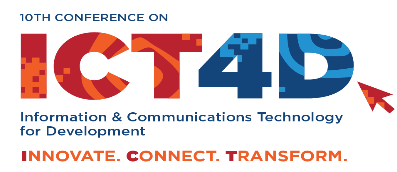 The ICT4D Conference is a dynamic multi-disciplinary gathering of inspiring leaders and thought-provoking speakers from public, private and civil society organizations from across the humanitarian and international development community.
The conference engages participants from around the world to explore how digital technology is making a measurable difference in millions of people's lives and share how they've used those innovations to increase the impact of their work. Highly interactive and hands-on, the conference attracts a diverse audience of technical advisors, senior executives, and others who offer a range of practical insights on applying technology to development, humanitarian, and conservation challenges.
10 May – Fuelling Ambition Conference, London, UK
The Fuelling Ambition Conference brings together over 350 like-minded women founders and entrepreneurs to engage, network and learn from global women leaders in business.
Designed to help women unleash their potential in business, the full day programme features 10 international industry experts sharing insights into how to navigate key challenges on the journey from inspiration to investment, including: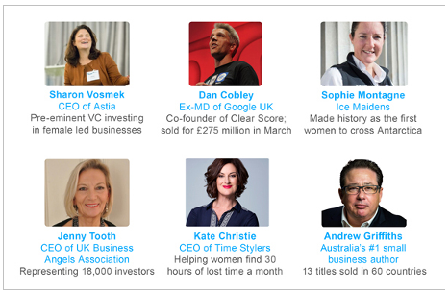 14–18 May – Wintrade Week, London, UK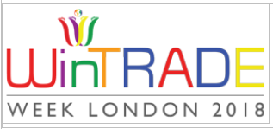 If you are a woman in business, then you are a woman trading, whether it's local national or international; and if you are trading and want then WinTRADE WEEK is for YOU.
"Women In Trade" is a week-long convention that will give you:
a five-day experience of energy,
expert advice, guidance on business
access to personal development mentoring sessions
advice on trading internationally,
the best networking for contracts,
20 masterclasses,
40 speakers
small business contacts
corporate contacts
cutting edge business advice
access to our exhibition,
the chance to listen to keynote expert speakers,
access to expert panel speakers
access to one on one mentoring sessions
access to one reception each evening of the week
the chance to present your one-minute Audio Business Card which gives you the chance to be on a stage and pitch your business to over 300 women.
Nominate yourself or someone you know who deserves to be recognised for the WinTRADE AWARDS
It just goes way beyond networking. You are meeting like-minded women who are looking to do business. It's phenomenal – It's for YOU.
Taking place in venues across London from the launch at the House of Lords to various Embassies; our main days are kindly sponsored by Deloitte, Royal Bank of Scotland, Avia, with more still to be announced.
If you are trading in any capacity see how WinTRADE WEEK can benefit you. There's something for everyone and you are guaranteed to benefit from being part of this global phenomenon that is WinTRADE WEEK.
If you are serious about business development, then you cannot afford to ignore this invitation.
https://wintradeweek.com/?inf_contact_key=3e9afce67e02a57a2e4b2183d7941197a224d73e691149995aa68e5b0ba3707a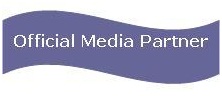 15–16 May – African Real Estate & Infrastructure Summit 2018, CTICC, Cape Town

Join us for the third edition of the award winning African Real Estate & Infrastructure Summit which showcases a collection of Africa's top real estate and infrastructure projects. This exclusive, high-level two-day exhibition and interactive conference is attended by over 800 property professionals, developers, investors, city and municipal planners, offering a platform to explore the future of urban development in African cities.
Here we will explore key themes and topics shaping Africa's urban growth and development. The Summit will focus on the following themes.
1. Developing Future African Cities
2. Integrated urban development
3. Transport and mobility
4. Housing and mixed-use projects
The African Real Estate & Infrastructure Summit will be co-located with African Utility Week on 15 & 16 May at the CTICC, offering delegates an opportunity to explore the future of African city development from an energy and built environment perspective.
For more information about attending or securing a premium exhibition stand please contact.
For further details and to register: http://www.african-real-estate-summit.com/
Facebook
https://www.facebook.com/realestatesummit/
Twitter
https://twitter.com/ARES_Summit
15–17 May – ConMin West Africa, Abuja, Nigeria
ConMin West Africa provides an unparalleled opportunity to boost a company's brand in one of the most exciting business destinations in Africa.
This event is dedicated to suppliers involved in the construction machinery, mining and building materials industry and offers a unique prospect to get an early foothold in the fast-developing West African market. Exhibiting allows companies to meet the most senior decision makers in the industry as well as showcasing their current products and solutions to clients face to face.
120 exhibitors are expected to welcome an audience of 2500 to the International Conference Centre in Abuja, Nigeria from 15th ' 18th May 2018. ConMin West Africa aims to align itself with the needs of the market and those within it, which is why it has partnered very closely with The Ministry of Mines and Steel Development and Deloitte Consulting, to ensure it acts as the number one networking platform for the region.
With a GDP of $ 518 billion Nigeria is the largest economy in Africa, after a slack phase the figures of importation rates and gross fixed capital formation are also rising again. The population is expected to grow by 50% until 2050. As a result, the demand for further infrastructure development will increase immensely: Projects for construction of highways, housing and hospitals are being encouraged.
With a stable Government focused on developing industries outside of the oil sector, mining has been targeted as a priority for the country, which has been boosted by beneficial customs duties for mining and construction equipment. Running alongside the exhibition and business forums that make up ConMin West Africa is the National Mining Summit. The Summit was also launched in 2017 to unite prominent figures from Africa's mining and infrastructure sector including investors, mining companies, geologists and other stakeholders from around the world to learn and network, all toward the single goal of advancing mining not just in Nigeria but across the West African region.
The event provides the international stage required to bring all of these parties together, to focus attention and discussion on unearthing what the sector has to offer and this platform will be built upon in 2018.
For more information visit www.conminwestafrica.com: Contact: George Pearson Tel: +44 (0) 207 886 3008 Email: George.pearson@montex.co.uk
15–16 May – The Solar Future Nigeria, Abuja, Nigeria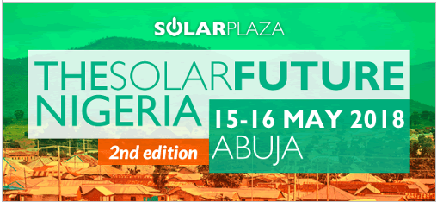 After last year's successful first edition, we're excited to announce that we will be hosting the second edition of our conference The Solar Future Nigeria. The event marks our 10th event in Africa and will welcome more than 250 high-level executives who will discuss the challenges & opportunities in the immediate future for Nigeria's On-grid & Distributed Solar Power Market.
Nigeria is considered one of the biggest economies in Africa with more than 182 million people, yet about 55% of the population has no access to grid-connected electricity. As the Nigerian government and the private sector are increasingly turning towards Solar PV to solve this issue, Nigeria is emerging to be one of the most attractive solar markets in the region. This 2-day conference focusing on the opportunities and challenges in this exciting and evolving landscape, will be the key-platform for all stakeholders to connect.
Get informed on the latest policies and regulations, market trends and project finance mechanisms, and network during exclusive workshops, roundtables and by using our networking platform.
15–16 May – Gas-to-Power Africa Congress – Cape Town, South Africa

The Gas-To-Power Africa Congress (GTP 18) in conjunction with 2018's Africa Utility Week. GTP18 is recognised as being unique in convening stakeholders along the gas and power value chains, including Governments, Regulators, Upstream E&Ps, Transport, Off takers, Developers, Utilities, EPC Companies, Financiers and Investors.
In 2018, GTP 18 will shift it's focus to the continent with the future of Natural Gas and LNG in the spotlight. Over the course of 2 days, over 50 speakers will come together to form a roadmap for Gas To Power in Africa 2018 and beyond.
Hear the latest on South Africa and Morocco's Gas-to-Power Programs as well as Nigeria's Roadmap for Power Sector Reform
Get an overview of projects and opportunities in Benin, Côte d'Ivoire, Egypt, Ghana, Kenya, Mauritius, Mozambique, Senegal and Tanzania
Understand the financing appetite for GTP Projects in Africa
Debate economic trade-offs of allocating gas supply between LNG exports and domestic power markets
Click here to view the agenda packed with over 9 hours of expert thought leadership and world class content.
Click here to download the brochure
As well as 2 days full of discussion and debate, there will be over 6 hours of networking breaks and you will also have the chance to join us for a networking drinks on May 15th overlooking the Cape Town harbour.
Various dates – The African Gaze – African Heritage within V&A's Europe 1600 – 1815 Galleries, V&A, London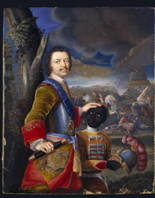 Nadia Denton's specially researched tour gives an overview of the African presence in 17th and 18th Century Europe as represented in a number of high quality works.
Europe during this period was on the cusp of massive change with much social, religious and economic upheaval. The period saw the Scientific Revolution and Age of Enlightenment.
Nadia leads the tour speculating on the viewpoint of the African individuals portrayed; their stories and backgrounds. As part of the tour attendees will be looking at a number of known and unknown figures as well as the achievements of individuals of African descent in European history at a time when the African body would become symbolic of degradation.
From the Baroque to the Rococo and Neoclassical, the Europe 1600-1815 Galleries present an unrivalled collection of 17th and 18th century art and design in a period that was so influential in forging the identity of the European lifestyle today.
15 June, 19.30 – 20.30
17 August, 19.30 – 20.30
21 September, 19.30 – 20.30
19 October, 19.30 – 20.30
16 November, 19.30 – 20.30
14 December, 19.30 – 20.30
African Heritage within the V&A's Europe 1600 – 1815 Galleries
16–17 May – Marketing Indaba, Cape Town & Johannesburg, South Africa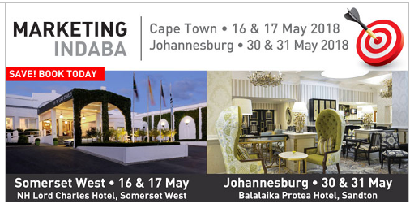 This popular conference will again assist business and marketers to achieve better marketing results. The two-day conference will be held at the Lord Charles Hotel in Somerset West and the Balalaika Protea Hotel in Sandton. We look forward to informing and inspiring both the professional marketer as well as those keen to get fresh ideas on marketing their products and services.
Delegates will get the opportunity to listen to 14+ industry leaders covering an array of current topics of the marketing discipline. Our speakers will share their experience, knowledge and tips to help you achieve better marketing results. The conference also offers great networking opportunities for marketers.
There will be six main agenda themes:
+ Marketing & communication strategies & trends
+ Audience & target market development
+ Branding for success
+ Product, Place & Price
+ Marketing mediums, media & promotions
+ Customer Relations
16 May ' The South African Chamber of Commerce in the UK 2018 Business Community Awards, London, UK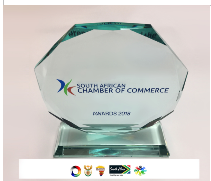 Join us for glorious evening recognising ten achievers in their community who have made a difference in the charitable as well as corporate sectors. Entertainment will be bought to you by Njabulo Madlala (South African baritone) and Simon Shibambu (South African bass).
The Chamber will be presenting a buffet of South African starters, main courses and desserts accompanied by South African wines,beers and cider. Keynote Speaker Sir Nicholas Stadlen, retired UK High Court Judge, will talk about the lessons we can learn from what happened behind the scenes of the Rivonia Trial.
Venue: Millennium Gloucester Hotel, Harrington Gardens. London, SW7 4LH
Tickets: £69 Visit website
17–19 May – Tanzania International Conference on ICT, Dar es Salaam, Tanzania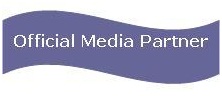 30 May – 1 June – West African Power ' Mining Expo WAMPEX 2018, Accra, Ghana

ACCESS THE MINING HUB OF WEST AFRICA
After 24 years WAMPEX has become a major forum attracting over 1400 professionals from more than 16 countries making it one of the most important industry meeting places. Exhibitors from around the world participate at WAMPEX to showcase latest technologies, innovations and products.
WAMPEX runs alongside the west African mining and power conference WAMPOC where senior government and industry heads and influencers discuss policy, legislation, challenges and market developments.
Together the conference and exhibition, in association with The Ghana Chamber of Mines, The Ghana Ministry of Lands & Natural Resources, The Minerals Commission of Ghana and The Energy Commission of Ghana, provides an unrivalled international platform where opportunities are created and business deals are concluded.
WHY EXHIBIT
Meet face to face, grow your brand and sell direct to 1,400+ qualified professionals from 21 countries.
√ More than 43% of visitors to WAMPEX have direct purchasing responsibility
√ Over 40% are influencers in the procurement process
WHY VISIT
WAMPEX is the most prominent forum in West Africa for the international mining and power industries. For 24 years, it has attracted exhibitors from around the world.
WAMPEX is the most important meeting place for senior mining and power professionals, government representatives and stakeholders, allowing them to keep abreast of the latest industry developments, discuss key challenges and understand future opportunities.
Organiser contact details: Contact person: Knowledge Tenza Email: knowledgetenza@dmgeventsme.com Tel: +27 11 783 7250 website: https://www.wampexghana.com/
June 2018
6–8 June – Africa Innovation Summit II, Kigali, Rwanda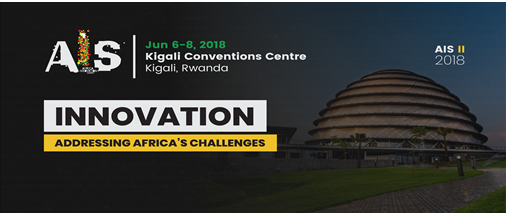 The AIS II will build on a very successful first Summit, and it will include activities before, during and after the Summit. The AIS seeks innovative and disruptive solutions for major challenges facing African countries, which include energy access, water, food insecurity, and health systems. AIS II will be a three-day event and the program will include a set of plenary sessions on major thematic issues, over twenty facilitated workshops in focused workgroups to deepen the dialogue and to seek solutions to challenges facing African countries, as well as many side events and special programs. The Summit will also include Satellite events in three to five locations within the continent, an exhibition by 50 African SMEs and institutions with scalable innovative ideas, products and/or services, and a Youth Innovation Challenge. Leading up to the Summit, AIS will organize hackathons and blogs to mobilize practical popular engagement. Post-Summit, the AIS will work on a series of knowledge outputs, including policy briefs and book with case studies, as well as promote the implementation of the recommendations.
As a platform for multi-stakeholder dialogue and actions, AIS II will bring together participants with the power to act, from all parts of the continent and elsewhere, including Heads of States and Governments, Ministers and other government officials, Heads of the regional and continental organizations, CEOs of established firms, founders of start-ups, investors, academics, researchers, policy, science and technology experts, business angels, innovators as well as major thinkers with the aim of seeking solutions to challenges and mobilizing for collective actions.
AIS and the Government of Rwanda cordially invite all to come participate in the Summit and to join the movement to facilitate change in Africa from within.
To learn more visit www.AfricaInnovationSummit.com, call: 238 262 0339 or email: Info@AfricaInnovationSummit.com.
6 June – Black Business Networking and Growth, Aldgate Towers, London, UK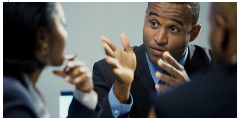 Business Networking and Growth is London's largest and leading independent business network event targeted primarily at the Black business owner.
In a relaxed setting, businesses can network, generate leads, build relationships and sell to over 200+ like-minded owners.
WHY ATTEND? – EVENT HIGHLIGHTS INCLUDE:
Network with over 200+ entrepreneurs in the heart of the City
ONLY £5 entry (includes free refreshments)
Sell or promote to 200+ Black business owners and managers
Sell or promote to 500 businesses with offices. in Aldgate Tower WeWork
FREE refreshment for all
FREE Speed Networking Sessions
FREE 'African Style Barter' Wall (Business to Business Exchange)
FREE one-minute pitching and promotion sessions
FREE themed workshops ('Getting Ready to Supply' & 'How to Attract Angel Investment')
FREE business advice
20+ exhibitors
Exhibition space from only £50!
Bring & distribute your business cards and FLYERS for FREE
BNGL aims to attract a diverse range business owners, directors and senior management from a rich and wide range of sectors looking to network and do business.
Bring plenty of business cards, flyers etc. and be ready to sell, promote, generate lead or simply build lasting business relationships with 200+ like-minded business owners and managers eager to meet and collaborate.
For details and to register: https://www.eventbrite.co.uk/e/business-networking-and-growth-london-bngl-tickets-44020862585?aff=es2
6–7 June – 2018 Africa Assembly, Paris, France

The Oil & Gas Council's Africa Assembly is recognised as the region's most influential corporate development, strategy, finance and investment gathering. With a prominent speaker line-up discussing industry-defining topics and unrivalled networking opportunities, the Africa Assembly serves as platform to:
Identify and discuss new corporate development and investment opportunities across the African energy landscape
Discuss effective business strategies and practices in the context of the recovering oil price
Explore ways to access capital markets and the active investment community
Hear the latest updates from across the continent's E&P hotspots
Africa Awards Dinner
The Africa Awards Dinner will take place on the 6th of June 2018. The Awards are an opportunity to recognise Africa's best performing companies and executives as well as those who have pioneered new frontiers, inspired others throughout their activities and achieved growth in challenging markets.
Register now for your ticket.
9 June – Passport to the Motherland – Migration Dreams, London
Explore the 'colonial dream' of a better way of life from 'home' and those you loved and left behind, many never to be reunited. Through words, song, style, image, performance and promenade unpack this timely discourse of migration and survival and immerse yourself in creative Caribbean nostalgia.
In celebration of the exhibition Ocean Liners: Speed and Style
Commemorates the 70th Anniversary of the SS Windrush and the British Nationality Act 1948
Recognises the UNESCO Decade for People of African Descent 2015 – 2024
All tickets £5
12 June – Transport Africa Awards 2018, Johannesburg, South Africa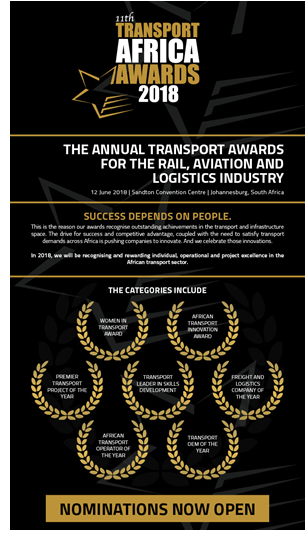 18–29 June – 2018 Democratic Governance Institute, Arusha, Tanzania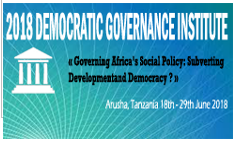 The 2018 Institute is being organised in partnership with the South African Research Chair in Social Policy. The Institute will be held in Arusha, Tanzania on the theme "Governing Africa's Social Policy: Subverting Development and Democracy?". The Democratic Governance Institute, launched in 1992 by CODESRIA, is an annual interdisciplinary forum which brings together about fifteen researchers from various parts of the continent and the Diaspora, as well as some non-African scholars who are undertaking innovative research on topics related to the general theme of governance.
The 2018 Governance Institute will address on the dynamics of social policymaking in Africa; identify the drivers of policies and their policy preferences; it would seek to address the issue of the nature of politics and the constitution of the public sphere necessary for enhanced economic transformation, human flourishing, and new forms of social compact—in other words, issues of inclusive development. Laureates are invited to engage with these issues and explore the different national and regional experiences of modes of governance of the African social policy space, the drivers of public policy, and explore the modes of governance and politics necessary for enhanced human wellbeing and development.
18–20 June – 3rd MEST Africa Summit, Cape Town, South Africa

Now in its 10th year investing in tech entrepreneurs in Africa, the third MEST Africa Summit will take place in Cape Town. Formerly the Africa Tech Summit, this year's event will go Pan-African, bringing together top entrepreneurs, investors and executives from Africa, Silicon Valley and Europe, to network and discuss trends, challenges and opportunities affecting markets across the continent, under the theme The Year of the African Scaleup?
Panel discussions during the Summit will feature expertise from leading African entrepreneurs, investors and executives, and will highlight those companies looking to scale to new African markets and the partners who can help them succeed. Topics include a debate over the best African country to start a business; a discussion of the latest fintech, agritech and blockchain innovations, why women code better, and more.
Tickets are now available at Eventbrite.com (https://goo.gl/QUY4FS).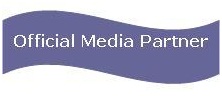 18–19 June – 3rd West Africa National Security Conference, Kempinski Hotel Gold Coast City, Accra, Ghana.

West African countries face evolving challenges that greatly threaten their national stability. Cyber threats as well as the effects of transnational crime and illicit smuggling are key issues these nations are investing millions into eradicating.
West Africa National Security & Armoured Vehicles will gather regional infantry commanders, armoured regiments, directors of national intelligence, inspector generals, commissioners of police, immigration and border control authorities and directors of procurement to improve the resilience of homeland security across Africa.
For further details and to register: https://bit.ly/2J3C3n3
19–20 June – 5th Manufacturing Indaba, Johannesburg, South Africa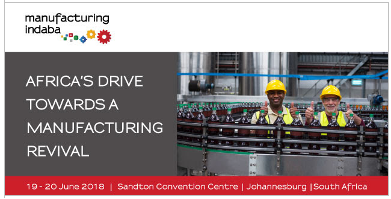 The 5th edition of the Manufacturing Indaba will be hosted at the Sandton Convention Centre in Johannesburg with the joint support and strategic partnership of the Department of Trade and Industry (the dti) and the Manufacturing Circle, a corporate association of manufacturers.
Manufacturing Indaba 2018 intends to cover topics of pertinent interest to the growth of the manufacturing sector. In 2017, African leaders adopted the Agenda 2063: The Africa We Want which envisaged a prosperous Africa based on inclusive growth and sustainable development with the structural transformation of African economies towards achieving this shared growth, jobs and economic opportunities on the continent. However, this vision is hampered by an African manufacturing sector that requires extensive reform; the need for a manufacturing renaissance, with more local value-addition that would create better-paid jobs improving resilience to economic shocks, with less dependence on natural resource exports.
24–26 June – Africa Trade & Investment Global Summit (ATIGS), Washington DC, USA

The 2018 ATIGS edition will gather 2000-plus key economic players from more than 70 countries including government delegations, high-profile African leaders, project developers and international investors on June 24, 25 and 26, 2018 in Washington, DC. Designed to promote and facilitate international trade between Americas, Asia, Europe, United Arab Emirates and Africa, the 3-days event will provide a unique platform to gain strategic knowledge about local investment opportunities and business networking.
Over 150 speakers, 160 exhibitors and 350-plus global investors and deal making will top the agenda at ATIGS 2018, covering 16 economic sectors particularly manufacturing, agribusiness, power, construction, transportation, IT, tourism, telecoms, and natural resources sectors. High-potential projects in Africa will be presented to international investors. Featured agenda items will include projects showcase, deal marketplace, exhibition, country presentations, and among others.
ATIGS consists of 13 specific events including bilateral events, US-Africa Manufacturing Forum, UAE-Africa Business Forum, Africa-China Economic Forum, EU-Africa International Business Congress, and more under the umbrella of World Business Week on Africa, strategically positioned between the 27th World Gas Conference with over 12,000 delegates, and the 2018 Select USA Investment Summit - with over 1,200 global business investors, given ATIGS delegates more opportunity in June 2018.
To register to attend: www.ATIGS2018.com.
29 June – Real Estate Development Summit, Nairobi, Kenya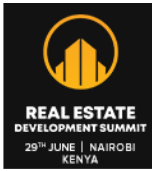 The Real Estate sector in East Africa continues to accelerate at a rapid pace due to increasing urbanisation and consumerism increased spending on infrastructure, foreign investment, as well as on-going infrastructure improvements. Rapid urbanisation, a rapidly growing middle class, Re-location of business and travel to Africa for business and tourism are driving demand for modern offices, hotels and retail malls.
There is a great demand for a variety of solution providers in the East African market, the region not only requires high-end suppliers but also affordable as well. However, the greatest challenge faced by developers and investors is to find suitable and sustainable suppliers while still maintaining their international standards and practices.
To assist with this endeavour GBB is hosting the REAL ESTATE DEVELOPMENT SUMMIT-2018 East Africa Edition on 29 th June in Nairobi, Kenya where we gather the top Project holders as well as Solution Providers and provide a common platform where they will engage and interact amongst each other, exchanging their views and knowledge about the problems related to the industry. Not only that, they will also engage in Face-To- Face business meetings so that the project holders could source quality products from their desired supplier, in turn fuelling the development in East Africa.
For further details and to register:https://www.redevelopmentsummit.com/
29 June – 1 July – 2018 Africa Writes, The British Library, London, UK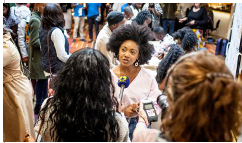 Africa Writes returns for an exciting summer weekend at the British Library celebrating the best of contemporary literature from Africa and the diaspora.
The Africa Writes festival is an annual celebration of contemporary literature from Africa and the diaspora brought to you by The Royal African Society. Every year we showcase established and emerging talent from the African continent and its diaspora in what is now the UK's biggest celebration of contemporary African writing taking place over an exciting summer weekend. The festival features book launches, readings, author appearances, panel discussions, youth and children's workshops, and other activities. Our previous headline speakers have been Chimamanda Ngozi Adichie, Ngugi wa Thiong'o with son Mukoma wa Ngugi, Wole Soyinka, Ama Ata Aidoo, Ben Okri and Nawal El Saadawi.In the meantime, save the dates in your diaries for a rich and vibrant programme of book launches, panel discussions, performances, masterclasses, education events, family workshops and an international book fair.
For details and to register: http://africawrites.org/category/africa-writes-2018/
For further information, please contact the organisers directly.
PLEASE NOTE
: ReConnect Africa accepts no responsibility for any of the events described above and/or any dealings with the event organisers.