What's on in March and April?

Take a look at our listing of free and paid-for events and activities and take advantage of discounts available to our subscribers.

The following events are taking place in the UK and overseas in March and April 2018. For further information, please contact the organisers directly.
PLEASE NOTE: ReConnect Africa accepts no responsibility for any of the events listed and/or any dealings with the event organisers.
4 March – Starfish Annual Breakfast Run and Picnic, Clapham Common, Windmill Drive, London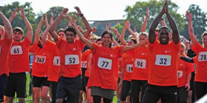 Clapham Common will host the annual event on 4th March, 2018 offering a choice of distances – 2k, 5k, 10k or 15k. Everyone gets a t-shirt, medal and picnic basket to enjoy on the common afterwards, along with tombolo, free 100m dash for the kids, face painting and stalls for all members of the family.
For more information: Click here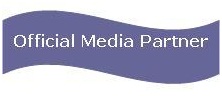 6-8 March – Customer Experience Chapter Rwanda 2018, Kigali, Rwanda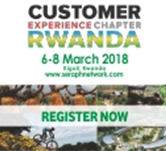 Rwanda's long-term development goals are defined in the "Vision 2020" strategy. The strategy seeks to transform the country from a low-income agriculture-based economy to a knowledge-based, service-oriented economy with a middle-income country status by 2020. The country is committed to becoming a service-based hub to serve the East African region in order to break its landlocked nature.
Now more than ever, providing excellent customer experience is imperative to this service-lead economy. Customer Experience Chapter Rwanda 2018 will be bringing strategies and concrete tools to improve service quality, engage employees, integrate channels, and innovate processes.
Running on 6 - 8 March 2018 in Kigali, Rwanda, this premier event will bring together leading minds in customer experience from across the service sector in the country and internationally, all of whom are committed to deliver extraordinary experiences for customers. Whether you are far gone in your customer transformation journey or you are about to start, there could not be a more important time to address pressing challenges that will impact on your customer experience strategy. The event will provide a platform for like-minded customer experience professionals and the top customer experience solution providers to showcase their industry knowledge as well as solutions to improve the experience of customers.
Join us at Customer Experience Chapter Rwanda 2018 and gain exclusive access to state of the art information, unavailable elsewhere!
For details and to register: https://seraphnetwork.com/customer-experience-chapter-rwanda-2018-6-8-march-2018-kigali/
Various dates – The African Gaze – African Heritage within V&A's Europe 1600 – 1815 Galleries, V&A, London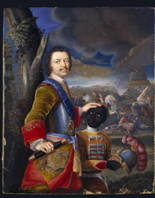 Nadia Denton's specially researched tour gives an overview of the African presence in 17th and 18th Century Europe as represented in a number of high quality works.
Europe during this period was on the cusp of massive change with much social, religious and economic upheaval. The period saw the Scientific Revolution and Age of Enlightenment.
Nadia leads the tour speculating on the viewpoint of the African individuals portrayed; their stories and backgrounds. As part of the tour attendees will be looking at a number of known and unknown figures as well as the achievements of individuals of African descent in European history at a time when the African body would become symbolic of degradation.
From the Baroque to the Rococo and Neoclassical, the Europe 1600-1815 Galleries present an unrivalled collection of 17th and 18th century art and design in a period that was so influential in forging the identity of the European lifestyle today.
9 & 23 March, 19.30 – 20.30
13 April 19.30 – 20.30
15 June, 19.30 – 20.30
17 August, 19.30 – 20.30
21 September, 19.30 – 20.30
19 October, 19.30 – 20.30
16 November, 19.30 – 20.30
14 December, 19.30 – 20.30
African Heritage within the V&A's Europe 1600 – 1815 Galleries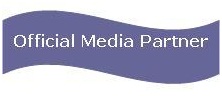 13-14 March – SPACE – Radisson Blu Hotel, Nairobi Upper Hill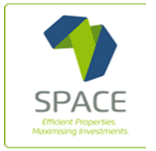 Africa's only conference for real estate professionals exploring the ROI of efficient buildings.
The real estate sector is booming across Africa, 80% of buildings that will exist in 2050 have yet to be built which presents a tremendous opportunity for real estate investment & professionals. Here are a few reasons to attend SPACE:
SPACE is a two-day business conference focused on efficient and smart build investment for the Africa market. SPACE will cover how to secure finance, balance the cost of investment and drive the financial benefits from development design and value engineering.
It is an event for real estate investment professionals, owners, and developers to explore the ROI of efficient buildings through maximising building design, energy, water and waste management.
Through interactive sessions, exhibition areas, networking and knowledge sharing, SPACE provides industry leaders the relevant information on the benefits of value engineering, how to obtain finance for quality and efficient developments and to conduct deals across the African continent.
http://www.space-conference.com/
Contact us: Matthew Weihs, Founder, Africa Event Services and Managing Director of Bench Events Tel: +44 (0) 1372 466209 M: +44 (0) 7858 511012 E: matthew.weihs@aesconferences.com
15 March – TMT Finance Africa, Cape Town, South Africa
Africa: Telecom, Media and Tech leaders meet in Cape Town for regional investment event
The event gathers Africa's top telecom, media and technology giants, plus their leading investors, financiers and advisers, to discuss future strategies for investment and regional growth.
Cape Town, South Africa will play host to the TMT Finance Africa event for the first time, which will see more than 200 regional and international telecom, media and technology leaders, investment bankers, investors, advisers and government representatives meet for a series of panel debates, visionary keynote speeches, structured networking sessions and private breakout discussions.
Around 70 speakers will be announced, with CxOs from leading operators confirmed from Vodacom, MTN, Econet Wireless, Safaricom, Millicom, Intelsat and 9Mobile; and financiers and investors including Standard Bank, Convergence Partners, Rand Merchant Bank, IFC, Absa Capital, Citi, Credit Suisse, Ethos Capital, Investec Asset Management, and Mamor Capital; plus tech and media companies including: Econet Media, Primedia, Letshego, iROKO, Uber, MainOne and WorldRemit, with around 30 more speakers to be announced. Key session themes announced include: Telecom Leadership Africa; Broadband Infrastructure Investment; Digital Africa; Mobile Tower Strategies; Mergers and Acquisitions; Private Equity Africa; Spectrum sharing; Regulation and Policy; Financing TMT; Investing in Mobile Data and Services; Mobile Payments and Banking, Fintech and M-Health; and Media and Convergence.
To see the agenda, go to: www.TMTfinance.com/capetown/programme
To register, go to www.TMTfinance.com/capetown/register/
15-17 March – Education Show, Birmingham, UK

This year we're bringing the classroom to life! We'll be sharing the latest practical resources and innovative solutions to make a real impact in your classroom for the school year ahead.
Be prepared to get hands-on… With brand new workshops, demonstration areas and interactive zones, the Education Show is set to be a fun-filled celebration. We've got over 225+ exhibitors on hand to walk you through their latest products, along with exclusive (and budget friendly) show discounts. This will be your chance to try new things, challenge students and bring creativity to your classroom.
Over three days you'll hear from a range of speakers you simply wouldn't meet on a regular training day. We're buzzing with excitement at welcoming back Michael Rosen and Darcey Bussell, who'll give us their artistic take on education. And with practical content galore across the show, you won't be short of inspiration (or valuable lessons for your lesson plan).
We'd love to welcome you at the Education Show 2018.
15-16 March – Wire & Cable Expo 2018, Arusha, Tanzania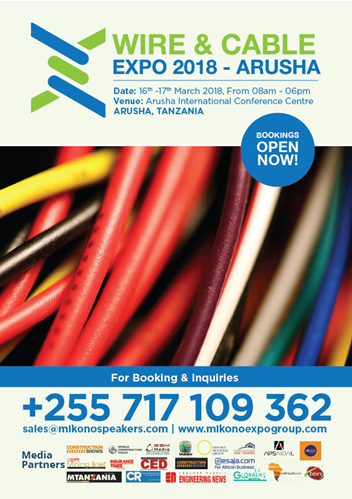 16-17 March – Arusha Construction Expo – Dar es Salaam, Tanzania

Arusha Construction Expo 2018 is a two days event which will be held from March 16th to 17th at the Arusha International Conference Centre in Arusha, Tanzania following a very successful Dar Construction Expo and The Building Summit 2017. This event will showcase products and services from architects, designers, engineers, building contractors, surveyors, cost consultants, project managers, suppliers, service providers, government representatives and investors, Environmental stakeholders etc. in the Building Construction industry.
Why should you attend?
Arusha Construction Expo 2018 offers a unique opportunity to gather with those who face similar challenges in your industry. This conference is designed to provide a forum for examining the latest trends, sharing experiences and solutions, reviewing legislative and regulatory changes and considering the most effective strategies for delivering benefits to participants in the construction industry.
http://www.mikonoexpogroup.com/arushaconstruction/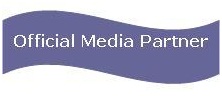 20-21 March – Securex West Africa, Lagos, Nigeria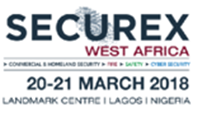 Securex West Africa is the most established security exhibition in West Africa encompassing fire and rescue, commercial, homeland and cyber security.
In 2017 the event saw 1,935 industry visitors and 55 exhibitors take to the floor to showcase their products and discuss new business opportunities. For the 2018 edition the expectation is that these numbers will be eclipsed with 2,500 visitors and over 80 brands are expected to congregate for the seventh edition of the leading regional event.
The event is held in Lagos, the commercial capital of Nigeria and indeed West Africa. It takes place at a purpose-built exhibition venue, The Landmark Centre, on Victoria Island from the 20 – 21 March 2018.
Alongside the exhibition a high-level conference program will run with presentations, technical classes and panel discussions from the leading minds in the sector from across the region and around the globe. The conference is being constructed in close collaboration with the leading Industry Associations, Commercial Partners and Ministries so that it focuses on the issues that are most pertinent for West Africa.
As well as the more conventional conference program, 2018 will also see the return of the West African Cyber Security Summit (WACSS) which launched in 2017 to a full audience of cyber and security managers all wanting to understand better ways to protect their organisation from the growing threat posed by the internet of things.
And for the first time, 2018 will see Firexpo West Africa launched as its own event within Securex. It concentrates its attention on the fire and rescue industry and will have its own dedicated marketing campaign to galvanise those in the industry to meet at the maiden edition of the regions only focused industry event.
2018 will host the seventh edition in West Africa of this continent wide exhibition, with sister shows in South Africa and Kenya and it promises to continue its place as the paramount platform for discussing business propositions and sharing initiatives within the sectors.
For more information visit: www.securexwestafrica.com Contact: Joleen Sibley, Email: Joleen.sibley@montex.co.uk
27-28 March – 21st Annual Power & Electricity World Africa, Sandton Convention Centre, Johannesburg, South Africa

The Africa Infrastructure Development Association (AfIDA) is dedicated to providing research into project development, advocacy and benchmarking best practice. The three-part workshop will be a full day, discussion led and practical workshop.
The pre-event workshops (Monday)
Workshop 1: Project finance masters
Workshop 2: Power plant outage optimisation masterclass
Workshop 3: Distributed Energy masterclass
Workshop 4: Full day workshop hosted by The Africa Infrastructure Development Association (AfIDA)
6 FREE seminars:
Large Energy Users Forum
Power Generation and Onsite
Solar, Clean Technology and Energy Storage
Solar Seminar
Transmission &Distribution
Water Seminar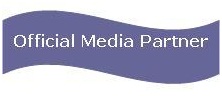 20-21 March – 3rd Africa Islamic Finance Forum (AIFF), EKO Conference Centre, Lagos, Nigeria
AIFF will provide an insightful programme to greatly assist understanding towards investment opportunities as well as being a networking platform for the financial and business communities to forge partnerships and provide a catalyst for business. Africa is one of the world's largest untapped growth markets for Islamic economy and Islamic finance offers various instruments that are ready to support the governments' need for raising capital for large infrastructure and enhance individual and SMEs access to financial services.
Given Nigeria's status as a leading member of the Islamic Development Bank, the drive for investment into Nigeria, and the important steps being taken towards economic recovery in Nigeria and through the region; the timing of the conference provides a much-needed platform for opening Islamic finance to Nigeria's business community.
For more details please visit: http://africa-if.com
27-28 March – Agrique Africa Investment Summit 2018, Brussels, Belgium
Key Topics to be discussed at AAIS2018 include:
The different motivations for blended finance for Africa's Agribusiness Sector
How can donors be coordinated to be more effective with their blended finance efforts
Balancing financial incentives and impact for Agribusiness in Africa
Case Studies of successful Agribusiness blended finance deals
Structuring Blended Finance Deals in a sustainable manner
How to Adopt clear defined monitoring and evaluation methods
Best practices: Develop best practices for deploying blended finance in key economic systems
How to Make Blended Finance Sustainable
Lessons learnt from Blended Finance Agribusiness Deals
31 March – 1 April – East Africa Gaming Convention, Nairobi, Kenya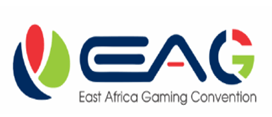 The East Africa Gaming Convention - (EAGC) returns in Nairobi on the 31st March to 1st of April 2018, in response to the demand by the gaming fraternity who enjoyed the 2017 edition. The successful first edition attracted over 700 gaming enthusiasts per day (which is a great turnout for a first edition) making it a leading E-gaming platform for the entire value chain in the sector.
We aim to make the 2018 edition even more regional by bringing in gamers from Ethiopia and other parts in the region and we are therefore inviting all interactive entertainment developers, publishers, distributors, service and platform providers, game developers, multimedia and telecom operators, among others to come and meet face to face with their clients, fans and customers. A wide variety of educational and entertainment video games, (online & mobile, Console, PC), education and information software, game related hardware, and next-generation platforms will be featured.
Please see more event details here: http://aidembs.com/gaming_convention/
April 2018
5-6 April – HR Expo Africa, Lagos, Nigeria

The HR Expo Africa has served as a veritable platform for professionals to benefit from highly sought-after expert perspectives on local and global trends from reputed industry resource persons, and also network extensively.
HR Expo Africa 2017 marked a leap in many ways. With 'Managing New Economy Efficiencies (and old economy relationships)' as its theme, the summit amplified important conversations on how best to answer the demands of a changing economy without discarding important aspects of the receding system.
HREA 2018 promises to be one of the biggest international events the world over in 2018. The theme of this year's summit is 'Leading and Managing Culture Change in Organisations', centred on workplace culture change and its dynamics in our current world. This carefully selected theme will anchor discussions from multiple perspectives on how best to shape and drive workplace culture that supports leadership excellence, innovation, high performance and organisational sustainability.
For more information please visit www.hrexpoafrica.com.
10-11 April – African Banking and Finance Conference 2018, Lagos, Nigeria

The Annual Banking & Finance Conference 2018 theme: "Sustaining the Momentum in the Financial Inclusion Agenda couldn't be timelier. The 2016 edition was held in Ghana and the 2018 edition will be a continuation of the discussions and a preview of the implementation strides made thus far, as we continue to push the Financial Inclusion agenda in the continent.
Banking and financial services must seek ways to increase their mass and tap into the financially excluded population (which is more than 60 %). The agenda to deliver financial services to those that banks have traditionally not reached should now more than ever be at the top of corporate growth strategy. The conference will also look at new and innovative financial technology solutions that will make financial inclusion possible and profitable. The agenda will include a broad range of case studies, discussions and debates by top speakers from across Africa bringing theoretical and practical experiences on how various sectors can work together to promote financial inclusion.
Key stakeholders will include traditional banks, insurance; NGOs, telcos; retail stores, donors, investors, policymakers, regulators, MFI, FMCGs. Financial institutions must collaborate, partner and learn from non-financial players to expand their products and services to new customer segments. The question then is how do they do this?
The event will be a catalyst for debate, best practice, knowledge exchange and partnerships among the practitioners, policy-makers and other stakeholders seeking to achieve significantly greater financial inclusion in the region.
For details and to register: http://aidembs.com/banking_conference/index.php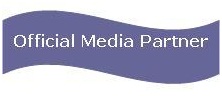 18-19 April – 10th African Cementrade, Dakar, Senegal

With new investments, expansion and rising demand in African nations, the region remains a key cement market. Themed "Increasing market share through technology innovations, strengthening customer relations and capacity expansions!" the conference aims to highlight these key issues:
Sub-Sahara Africa's Infrastructure development plans & update
Cement supply/demand trends & projects update in North, South, East & West Africa
Energy efficiency strategy and grinding technology trends (and more…)
The conference is expected to attract 80-100 delegates from among the International/regional senior executives/traders of cement companies from the full spectrum of industry in this region, offering excellent opportunities for corporate networking, benchmarking, potential business collaboration as well as publicity and reputation enhancement.
Click here for more details http://www.cmtevents.com/aboutevent.aspx?ev=180415&
Contact Person: Ms. Grace Oh Email: grace@cmtsp.com.sg
21 April – 6th Fundraising Gala Dinner and Dance, Hilton Dartford Bridge Hotel, UK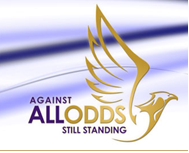 Join us for a fantastic gala dinner with international guest speakers and artists from the US, UK, Europe and Africa. Ticket includes a three-course meal, entertainment, and poetry.
Against All Odds (AOS) Still Standing UK is committed to end violence and abuse against women and girls. We seek to safeguard and protect the civil liberties of women & girls both within the UK and abroad.
Venue: Double Tree by Hilton Dartford Bridge Hotel Tickets: Early Bird Tickets: £45.00 thereafter £50.00 Visit
www.aosuk.org
or call +447950918983
24-25 April – East Africa Islamic Economy Summit 2018, Nairobi, Kenya
Tapping into East Africa's tech savvy population to drive Innovation and Financial Inclusion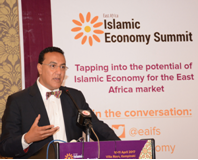 The East Africa's Islamic Economy Summit 2018 which takes place in Kenya's capital, Nairobi is themed around Fintech as a driver for Islamic Economy in East Africa as well as Financial inclusion in the region.
Five years back, with the support of key institutions in East Africa, GBS Africa started a conversation around Islamic Finance, Islamic Economy and East Africa's economic development. This conversation has grown to become an annual gathering for the region where significant players in East Africa's economy meet to set the way forward for the development of the sector, aligning deliberations to East Africa's economic development agenda. This year's program which has had great input from leading experts in the Islamic Economy will therefore cover Islamic Economy to define its role within the Financial sector, the emergence of Fintech, opportunities for East Africa in the Islamic digital economy which according to Ernst &Young has the potential of 150 million new customers by 2021.
Kenya, renowned not only for its Athletic might but also as the country that pioneered the mobile money technology through MPESA, continues to make efforts towards its vision to become Africa's Financial hub. The East Africa nation which will host this year's event joined the Islamic Financial Board last year and has indicated plans for a Sukuk Bond to finance both national and regional infrastructure projects.
The conference will look at key factors that will impact the development of Islamic Economy in the region and call on all stakeholders to play their role in advancing Financial Inclusion in East Africa.
For more information on the Conference and to register: www.EAIFS.com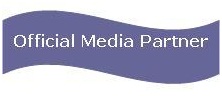 25-26 April – 5th Africa Sustainable Oil Palm Summit, Accra, Ghana

CMT confirms its 5th Africa Sustainable Oil Palm Summit in Accra, Ghana – a leading palm oil producing country ranked second in Africa and eighth in the world.
Ghana's total land under oil palm cultivation stands at 305,758ha of which over 80% is cultivated by private small-scale farmers. However, Ghana has an unmet demand of 35,000 tonnes of palm oil. Recently, Ghana has witnessed investments in its oil palm business from both local and international stakeholders:
MTN Ghana has set up factory to boost local palm oil production in Juaso.
Unilever and the Government of Ghana have announced a Joint Vision to transform the Twifo Oil Palm Plantation (TOPP) into a state-of-the-art sustainable palm oil plantation.
West Africa palm oil group – DekelOil is working on a deal to acquire majority ownership of Norpalm that owns about 4,000 hectares of mature palm plantations. It operates a 30 tonne per hour mill and a kernel oil press which yields some 2,000 tonnes of palm kernel oil into the Ghanaian market.
Malaysia will be partnering with industries in Ghana's oil palm sector to develop their capacities – by sharing ideas and technology to grow its oil palm production for export. Malaysia is also looking at exporting palm oil to Ghana to meet the high demand. Already the third quarter of 2017 has seen Ghana-Malaysia palm oil trade sit at $140 million.
Join this forum on 25-26 April, 2018 to connect with the African and global palm oil producers, investors, traders, millers, end users and many others deliberating on Sustainable Oil Palm in Africa and Improvements in Smallholder's Productivity.
Summit's Speakers will delve into:
Palm Oil markets in Cameroon, Nigeria, DRC, Ivory Coast, Liberia, Sierra Leone, East Africa and more
Implementation & RSPO certification progress in Africa
Downstream opportunities and adding value to palm
Availability of financing and development programs to progress the industry
For latest updates to agenda, speakers and other information please click on the link to view: http://www.cmtevents.com/main.aspx?ev=180407&pu=273254
For more information, contact Ms. Huiyan at huiyan@cmtsp.com.sg or call +65 6346 9113
25-27 April – 7th Annual Africa HR Leaders Conference, Accra, Ghana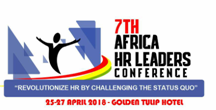 In its seventh year, the Annual Africa Human Resource Conference, is organized by OML Africa specifically for HR Professionals and People in Management, operating in the private, not-for-profit and public sector in Africa. This event brings together under one roof HR leaders and experts across sector from Ghana and Africa.
With over 30 expert speakers to address delegates and share case studies, industry trends, knowledge, challenges and solutions, this is one Africa HR event you do not want to miss.
The theme this year is "Revolutionize HR by Challenging the Status Quo".
We are addressing the issue relating to the role of HR in organizations in Africa. We are specifically looking at how HR can become more visible, relevant, respected, recognised, fit for purpose as well deliver value that impacts and clearly contributes to the bottom line by challenging the status quo. Challenging the status quo is possible and is essential to moving the business forward specific to HR, company culture, talent acquisition, retention, engagement, performance and so forth.
For further information, please contact the organisers directly.
PLEASE NOTE
: ReConnect Africa accepts no responsibility for any of the events described above and/or any dealings with the event organisers.