'What I learned along the way is…
that, learning to believe in myself, I can achieve anything I set my mind to. That belief is now my mission statement and my motivation when I feel challenged.'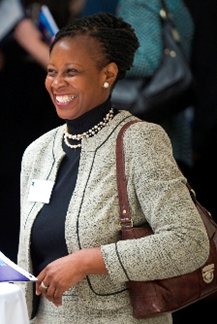 Helen Tucker
Consultant, Management Trainer & Educator
…Shorefields Secondary School in Liverpool. My claim to fame? It is the same school as one of the Beatles, Ringo Starr. I then attended John Moores University, moved to London and completed my BA (Hons) degree in Business Studies at Southbank University, my Further Education Teaching Certificate (FETC) at London University, and my MBA at Middlesex University.
… working as a Saturday sales assistant at Top Shop. After that I worked at John Lewis every Saturday, which helped in my own personal development and training.
Helen Tucker
is an award-winning business woman, author and Career Expert who has a BA (Honours) degree in Business Studies, a Further Education Teachers Certificate and a Masters in Business Administration (MBA).
A qualified and successful Facilitator, Consultant, and Trainer with over 15 years experience, the successful Award Winning 'Career Development Programme' that she designed has been accredited by EDEXCEL and NCFE offering an international certified qualification.
Her work has included designing, managing and delivering customised training; developing skills and abilities at both operational and strategic level as well as delivering vocational courses within a diverse range of organisations through innovative and interactive courses, workshops and management programmes.
Helen's passion is clearly and constantly demonstrated by the referrals received by many of her clients and peers. Helen, who has trained hundreds of people from a variety of backgrounds, places and positions, views her mission statement - "Learning to believe in yourself gives inner strength to achieve the impossible!" - as underpinning her success.
…I am the founder of the Institute of Development & Training (IODT), a training company that delivers soft skills and accredited courses to the private and public sector in Employability skills and Career Development and Planning in the UK. I was formerly CEO of Quest Consulting LLC in Doha in Qatar, an extension of IODT, and also teach in Dubai.
What I learned along the way is…
…to harness my skills and focus on one area, becoming an expert and professional in the area I most enjoy, namely career development and planning for individuals, enabling them to tap into their potential. I also learned that, learning to believe in myself, I can achieve anything I set my mind to. That belief is now my mission statement and my motivation when I feel challenged. I have learned that God only gives you what you can bear and going through the vicissitudes of life enables you to grow in character and determination, and gives you the tenacity to keep going, reaping the rewards and truly appreciating the success along the way.
My greatest influence has been…
…the driving forces that are my children and the desire to leave a legacy and to make an impact on and a difference to the lives of people who the team and I engage with. Another influence is my mother who has influenced me to do more and not be limited by my surroundings. Knowing that it took two and a half weeks for her to travel from Sierra Leone by ship to make a life in the UK, gives me the motivation to do more, as does knowing that we have a lot more career and entrepreneurial choices in life because of what she endured in the 1960's in the UK.
The best advice I ever received is…
…when a friend asked me what I was doing when I could do so much more, and to follow my dreams! Someone dared to ask me what my dreams were and although I was unsure at the time, I knew I wanted to do more, and so embarked on a journey of self-discovery. After completing my MBA, I asked my personal tutor what I could do to utilise my education. He replied: 'Go out, the world is your oyster, do consultancy.'
My top tips for succeeding in my career area are…
…being focused, specialising in an area that you truly enjoy, surrounding yourself by, and reading about, successful people who have been through challenges and come through the other side. Also, listening and fine tuning that 'inner voice' - and the power of prayer!
If you would like to nominate an inspiring personality for a '5 Minute Interview' please contact us at editor@reconnectafrica.com