What's on in July?

Check out our listing of Events and activities

The following events are taking place in the UK and overseas in July and August 2018. For further information, please contact the organisers directly.
PLEASE NOTE: ReConnect Africa accepts no responsibility for any of the events listed and/or any dealings with the event organisers.
1 July - 2018 Africa Writes, The British Library, London, UK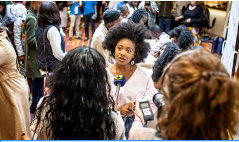 Africa Writes returns for an exciting summer weekend at the British Library celebrating the best of contemporary literature from Africa and the diaspora.
The Africa Writes festival is an annual celebration of contemporary literature from Africa and the diaspora brought to you by The Royal African Society. Every year we showcase established and emerging talent from the African continent and its diaspora in what is now the UK's biggest celebration of contemporary African writing taking place over an exciting summer weekend. The festival features book launches, readings, author appearances, panel discussions, youth and children's workshops, and other activities. Our previous headline speakers have been Chimamanda Ngozi Adichie, Ngugi wa Thiong'o with son Mukoma wa Ngugi, Wole Soyinka, Ama Ata Aidoo, Ben Okri and Nawal El Saadawi.In the meantime, save the dates in your diaries for a rich and vibrant programme of book launches, panel discussions, performances, masterclasses, education events, family workshops and an international book fair.
For details and to register: http://africawrites.org/category/africa-writes-2018/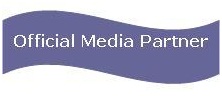 10–12 July – West Africa Water Expo (WAWE), Lagos, Nigeria
WAWE EXPO offers unique value to companies, associations and other industry players connected with Water Expo and serve them through our huge national and international network and resources which offers access to foreign embassies, chambers of commerce, industry associations experts and consultants, construction companies and water project contacts, as well as downstream industry matches.
We offer unique value to companies, associations and other industry players connected with Water Expo and serve them through our huge national and international network and resources which offers access to foreign embassies, chambers of commerce, industry associations experts and consultants, construction companies and water project contacts, as well as downstream industry matches.
During the show you will have Match Making Service as well.Contact us on: Info@elanexpo.net
http://www.elanexpo.net
10–12 July – West Africa HVAC Expo, Lagos, Nigeria

WAWE EXPO WEST AFRICA HVAC 2017 event attracted 72 exhibitors, representing companies from 16 countries , Nigeria, Turkey, China, Egypt, India, Iran, Tunisia, U.A.E, Germany, Poland, Tanzania, USA, S. Korea, Japan, France, Switzerland, as well as more than 3800 visitors throughout Africa such as Kenya, South Africa , Ghana, Tanzania, Egypt, Turkey ,India ,Lebanon, Ethiopia.
Top global brands such as Siemes, York, Carrier, LG, Panasonic, Daikin, Bluaberg, Emerson, China Fore, Baymak, Wiloand etc. were present and all reported excellent contacts and business conducted across the 3 days of the event.
In addition to the exhibitors, HVAC Expo played host a comprehensive educational programme of workshops.
Contact us on: info@elanexpo.net
http://www.elanexpo.net
11-14 July – Afreximbank Annual Meetings 2018, Abuja, Nigeria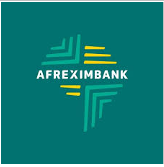 Our four days of deliberations will include Advisory Group Meetings and the Annual General Meeting of Shareholders as well as plenaries, seminars and side events pertaining to trade and economic development across Africa. As we celebrate 25 years of Afreximbank we will explore how we can shape the future, under the theme for the meetings: 'Eximbanking for an Emergent Africa: the Next 25 years'.
We will consider and define ways to harness innovation and to work with our partners to accelerate trade, growth and economic development.
We will assess whether the Continental Free Trade Agreement (CFTA) can unlock one of the largest free trade markets yet (with a population of more than 1.2 billion).
With the continent recovering well from the last commodity price shock, the gathering will provide the opportunity to reflect on the key options and strategies to put the continent on a sustainable growth path, powered by industrialisation and development of regional value chains.
We will share and reflect on the strategic initiatives the Bank is implementing to accelerate the process of industrialisation to boost intra-African trade.
As we mark our 25th anniversary, we will celebrate our achievements in delivering on our mandate with discussions, presentations and side events showcasing Africa's best in art and entertainment.
This year the AAM is hosted by the government of Nigeria and organised under the auspices of His Excellency President Muhammadu Buhari, President of the Federal Republic of Nigeria. It is fitting that we are returning to the country where the first ever Afreximbank AGM was held in 1994 and to a country which is one of the Bank's founding Member States. We expect the meeting to be attended by more than 2000 African leaders including Ministers of Finance, Trade and Investment, senior government officials from within and outside Africa, corporate leaders, bankers, academics and other experts.
The event will take place at Abuja's Transcorp Hilton and you are respectfully advised to confirm your participation as early as possible by registering online at 2018.afreximbankAM.com – where you will also find details of your options regarding accommodation.
12-15 July – 2018 Pan-African Weekend, New York City, NY

Pan-African Weekend (PAW) is a prestigious annual event that celebrates black achievement by highlighting the individuals and ideas that are transforming the pan-African and global community. Designed to empower, inform, and entertain, the multi-day action packed fest features four major events; The Women Forum, The Business, Career & Networking Expo, The F.A.C.E. List Awards Gala, and The Closing Jazz Brunch.
Spend a sensational and memorable evening with powerful, trailblazing women of African descent from various industries who are "changing our story" as they share their inspirational journeys and important life and business lessons that will inspire and invigorate your life. Followed by a networking reception.
DRESS CODE: Business / Professional
WEBSITE: PAW.Face2FaceAfrica.com
20 July – Take 6, Symphony Hall, Birmingham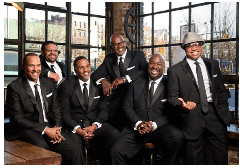 Take 6, the most awarded a cappella group in history, heralded by Quincy Jones as the "baddest vocal cats on the planet" return to Birmingham for the first time in over a decade!
Six virtuosic voices united in crystal clear harmony, against a backdrop of syncopated rhythms, innovative arrangements, and funky grooves that bubble into an intoxicating brew of gospel, jazz, R&B, and pop. With praise from such luminaries as Ray Charles, Stevie Wonder, Brian Wilson, Ella Fitzgerald and Whitney Houston, the multi-platinum selling sextet has toured across the globe, collaborated across genres, and is recognized as the pre-eminent a capella group in the world.
For information and to book: https://www.thsh.co.uk/event/take-6
22 July – Dr. Nelson Mandela Gala Dinner, Belfast, N Ireland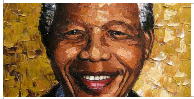 The South African community in Northern Ireland are hosting a Gala Dinner in keeping the legacy of Mandela alive. We invite friends to join us for an evening of song, poetry, comedy and prizes.
This promises to be a beautiful and elegant event at a spectacular site offering breath-taking views over Belfast. The Barge sits on the River Lagan and it overlooks the Titanic Boulevard and iconic Belfast scenery.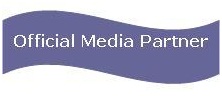 29–31 July – MENA Innovation 2018 – Cairo, Egypt

Official Ministerial Summit for ICT Innovation in Education & Digital Inclusion
MENA Innovation 2018 is the must attend event for industry solution providers to engage with clients, government partners and to develop future business prospects in the region. Organisation of MENA Innovation 2018 was confirmed in a signing ceremony at the Ministry of Communications and Information Technology.
MENA Innovation 2018 will take place in Cairo under the official patronage of H.E. Yasser El Kady, Egyptian Minister of Communications & Information Technology. The full weight of the Egyptian Government is behind the organisation of the summit that will also include ministerial participation from the Ministry of Education and Ministry of Higher Education & Scientific Research. This high-level meetings-based forum will bring together ministers, senior government officials, universities and civil society stakeholders from across the MENA region and African countries to engage with leading industry operators and solution providers.
The organisers, Brains Innovation Summits, have established the most successful meetings-based format between industry and government decision-makers across the Middle East and Africa. This official ministerial summit represents the perfect opportunity to do face-to-face business by booking pre-scheduled meetings and enjoying a wealth of content dedicated to education, ICT and innovation.
This landmark event will bring together ministers and senior officials for education, ICT, higher education and science & technology from all participating countries with personal invitations being extended by the Egyptian Government.
For further details and to register: http://mena-innovation.com/2018
29 July – Prudential Ride – Join the Starfish team, London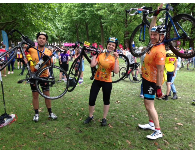 If you didn't secure a ballot place for Ride London 2018, you can still join the Starfish team! Starting in Queen Elizabeth Olympic Park, the 100-mile route will take you on closed roads through the capital and into Surrey's stunning countryside. By cycling for Starfish, you can support us in providing life-saving healthcare, education and child protection to vulnerable children in South Africa.
As part of the Starfish team you will receive a free starfish jersey, training tips and nutritional advice, a fundraising pack with tips to help you reach your sponsorship target and cheering support and finish line refreshments on the day! Our fundraising target is £500.
For more information, contact us atukino@starfishcharity.org
29 July – Kids' Business Fair & Summer Party, London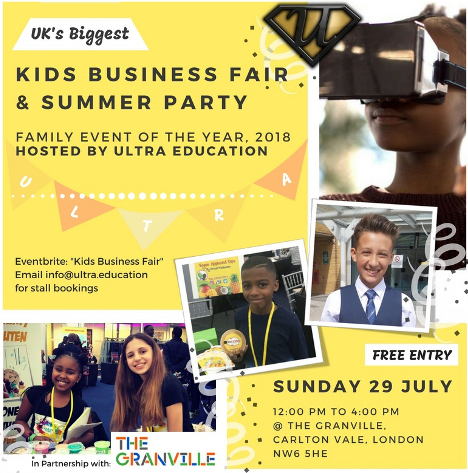 Come down and see the youngest and brightest entrepreneurs showcase their products and services at the UK's #1 kids business fair! These young entrepreneurs DO WHAT THEY LOVE, make money from it and motivate and inspire their communities.
Hosted by ULTRA Education in partnership with The Granville and South Kilburn Trust we are very proud to present the next generation of business leaders and change makers.
An inspiring day out for the whole family where you'll see entrepreneurs as young as 7 to 18 years old in business sectors such as tech, food, fashion, YouTube, books, pets, eCommerce, music and more. This is the simply the best young entrepreneur business fair in the UK and they'll have a great experience!
At 4pm we pack up the tables and let the kids and our visitors (that means you!) have fun until the early evening. There will be music, food on sale and entertainment as we enjoy the Summer vibe.
August 2018
1-2 August - 7th Annual Customer Experience Management Africa Summit, Cape Town, South Africa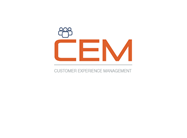 Business Led Customer Experience
CEM Africa is a meeting place for CX professionals and innovative CX solution providers. The show takes place on the 1-2 August 2018 at the state of the all new CTICC 2 in Cape Town, where like-minded customer experience experts and the top CX solution providers gather for an informative and educational summit with the common goal of improving customer experience across Africa. The event will provide a platform for like-minded CX professionals to showcase their industry knowledge as well as solutions to better the customer's perception of the brand.
Generating a real return on CX initiatives
The 2018 edition of CEM Africa will focus on customer experience from a business led perspective. Understanding the need for clear and measureable returns and an accelerated impact on revenue growth, the summit themes are framed to facilitate these outcomes.
Driving Customer Emotions
Although brands may be liked or trusted, most fail to align themselves with the emotions that drive their customers' most profitable behaviours. Some brands by nature have an easier time making such connections, but a company doesn't have to be born with the emotional DNA of Disney or Apple to succeed. This session will investigate best practice applications of emotional motivators, story-telling to link emotions and creating consistency and relevance when driving customer emotions.
Outside-In CX
Customer centricity is an organisation wide prerogative and responsibility. True outside-in-cx is authentic, relevant and bound to the company purpose. This session dives into the practical application of customer centricity, how to tie emotion, measurement and data together in a workable strategy and how to prepare your employees to handle it all.
Extracting Value from Data
The rapid development of technology in CX has failed to produce a corresponding return. Much of this has to do with an over-prioritization on technology as opposed to the insights that it generates. Extracting value from data will examine how to draw the most out of your data and bring your CX strategies to life. This session will cover best practice case studies and how to leverage technology intelligently to get a more efficient and valuable return on investment.
Calculating Experiences
It is clear that measurement is a key factor in allocating company resources and justifying investment in CX. Knowing where to focus and how to construct measureable initiatives is a major pain point for CX professionals. This session will explore what to measure and how to identify correlations between CX initiatives and business objectives to create a measurable customer experience strategy that delivers real business results.
For details and to register: Website: www.cemafricasummit.com
Twitter handle: @CEMAfricaSummit & @KineticEventsSA
Facebook: https://www.facebook.com/CEMAfrica/
LinkedIn: http://bit.ly/CEM_Group
Youtube: http://bit.ly/CEM_Video
7- 8 August – EAPHEX, Nairobi, Kenya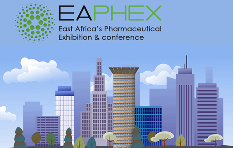 The event will be focused on the East African region, with an emphasis placed on companies who are currently operating in the area or are interested in starting to work in the EAC.
The event is rapidly establishing itself as the most strategic industry event in the East African region that brings together all major stakeholders – industry leaders, policy-makers, regulators, academics, investors, scientists and patient representatives, to tackle the most pressing issues the industry is facing.
EAPHEX will be held under the theme, "The Sustainability of Pharma in East Africa – Taking the industry to the next level" with a speaker line-up that will feature industry experts from the local and international markets. The event will feature a primary conference stream focused on furthering the pharmaceutical manufacture and supply chain in East Africa.
The approach that companies pursue will hinge upon their individual goals. Inevitably companies will need to decide how to satisfy contending stakeholder demands while pursuing sustainable growth in a competitive market.
The Conference will incorporate several key topics and areas into the two-day agenda, some of which are listed below;
Market Access Issues
Logistics and Supply Chain
Use of technology to improve health outcomes
Establishing Effective Partnerships
The key areas needed for improvement in the pharmaceutical delivery chain.
Data collection and contract research – how can they help business?
EAPHEX is the leading event in the region dedicated to pharmaceuticals and the supply chain that serves the sector, EAPHEX aims to help the sector by facilitating a meeting of all the key players in the region.
16 August – Dar Construction & Building Leaders & CEO Summit 2018, Dar es Salaam, Tanzania

Dar Construction Expo is the region's largest construction, engineering and design conference and exhibition. In 2017 it attracted over 3,200 visitors, more than 100+ businesses exhibited and many major house builders and contractors attended. For this year 2018, the expo and conference will take place in Dar es Salaam from 16th-18th August at Mwl.J.K Nyerere Trade Fair Ground ''Saba Saba Grounds''.
Organized by the Mikono speakers and Mikono Expo Group,Dar Construction Expo has been bringing together suppliers, manufacturers, and industry professionals from different industries for close to one decade now. As one of the biggest trade event in the country, East and central Africa, Dar construction Expo will occupy Mwl.J.K Nyerere Trade Fair Ground ''Saba Saba Ground'' and and other Halls plus a massive outdoor display of equipments.
Co-located with other expos and conferences/summits which are; The Women in Construction Executive Breakfast Meeting 2018, Dar Construction and Building Leaders & CEO Summit 2018, East Africa Infrastructure Summit, Fire and Safety Expo,BIM & Online Construction Expo, Tanzania Oil, Gas and Mining Expo, Furniture and Decor Expo 2018,East Africa Power and Electricity Expo 2018,Dar International Property Show 2018,Wire and Cable Expo 2018,Water Tanzania 2018,Kitchen and Bath Show 2018 this major event will see over 300 exhibitors showcasing their products and services. Workshops will focus on social media for the construction industry and BIM as well as two sessions hosted by the events partners.
The event comprises of a really large meet the buyer event (2300 appointments with 600 leading contractors), a comprehensive programme of themed workshops and displays of the latest product innovations. Dar Construction Expo will provide the industry with a highly focused gateway to learn, network and capitalize on major construction opportunities.
What you can look forward to:
Find out how to take advantage of projects which worth billions of dollars.
Major developments and regeneration projects update from around Tanzania and EAC at large.
The latest on digital construction and BIM.
How can we develop talent for the construction sector?
FREE Meet the Buyer with over 900 FREE appointments.
16-18 August – Dar International Property Show 2018, Dar es Salaam, Tanzania

Theme: '' The Future of Tanzania Real Estate Industry''
Recent report by the World Bank (WB) titled "Africa's Cities – Opening Doors to the World",declared that the total economic value of buildings in Dar es Salaam is estimated to be around UDS12 billion. This is estimated at just less than three times the city's share of GDP and quite more than the estimated values for Nairobi (UDD9 billion) and Kigali (USD2 billion).
Dar es Salaam, Tanzania's commercial capital and Africa's fastest growing city, has a current population of about 4.3 million which is expected to quintuple to about 20 million by 2050.Housing price per square metre averages USD 1,200 in Dar Es Salaam versus USD 1,235 in Nairobi while the rent of one-bedroom apartment in the city center is around USD 775.3 a month in Dar es Salaam versus USD 444.5 a month in Nairobi. The current demand for housing in Tanzania is estimated at 200,000 houses annually, and a total housing shortage of 3 million houses.The current price for 3 bedroom apartments ranges between $350,000 to $500,000 inclusive of VAT a good example being PSPF Towers where the price is USD 2200 Per square meter.
This year Dar International Property Show edition aims to fill this gap for Real estate and Building professionals in the industry. The exhibition and conference brings together key decision makers and industry stalwarts to discuss the policies, implementation of technologies,Building Materials and globally accepted best practices in the Real Estate and Building .
The three-day exhibition will be co-located with a conference focused on Infrastructure and Tunnelling projects. Other features will include an engaging mix of B2B & B2G networking platforms, Innovation corner, Start-up pavilions and Product demonstration areas. The exhibition will be held at Mwl.J.K Nyerere Trade Fair Grounds ''Saba Saba Grounds'' in Dar es Salaam from 16th-18th of August 2018
CLICK HERE TO REGISTER FOR NOCOST
ENQUIRE ABOUT TECHNICALSEMINARS
We look forward to your participation.
16-17 August - Africa Fintech Summit, Accra, Ghanaa

Westlion in collaboration with our global partners are very excited to host the foremost Africa Fintech Summit, which will bring together over 300 prequalified decision makers across the continent's financial and digital technology space
The FinTech Summit brings together the influential, disruptive and innovative technology companies that are redefining financial services across all areas of FINTECH in Africa: lending, payments, big data, crypto, block chain, InsureTech, robo-advice; and we'll also be covering bank-FinTech collaboration, the Bank's corporate VCs and much more.
This year's Africa FinTech Summit is aimed at extensively looking into the future of the continent's FinTech space; whether disruptive technologies will change the future of finance in Africa, or not?
http://westliongroup.com/westlion-events/africa-fintech-summit-2018/
22 August – 8th Annual HR Conference & Expo, Cape Town and Durban, South Africa

The 8th Annual HR Conference & Expo will be focusing on Best Practices, Strategies and Future Trends in the Human Resources industry in South Africa!
Our expert speakers have been carefully chosen to ensure that you not only gain technical and practical knowledge but will also be empowered, inspired, recharged and proud to be part of the HR Community in South Africa!
This one-day event has been designed for all Human Resources professionals that wish to stay at the forefront of innovative best practices, strategies and future trends in Human Resources in South Africa!
The Expo will offer interactive networking opportunities with HR professionals and service providers to the Human Resources, Payroll, Recruitment & Learning and Development Industry.
Book your seat using the links below.
CONFERENCE PROGRAMME AND SPEAKERS
Who should attend?
HR Executives and HR Directors - HR Managers - Employee Relations Managers - HR Business Partners - HR Consultants - HR Practitioners - Learning & Development Managers - OD Specialists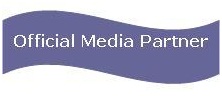 18-19 August – TimBuKutu Afrikan/Caribbean Market Trade Show, Wolverhampton, UK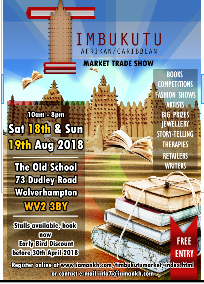 EXPERIENCE trading and bartering with small businesses and artisans, Great entertainment, workshops and demonstrations to inspire and motivate you.
Free entry to the market gives you a chance to win the King and Queen of TimBuKuTu Storytelling Competition - great prizes to be won.
So, invite your friends and family, to get Bargains Galore! & Massive Discounts at TimBuKuTu Afrikan & Caribbean Market Trade Show this summer. Stallholders book early to avoid disappointment.
STALLS AVAILABLE CALL NOW on 07761 875 662,
Location: The Old School, 73 Dudley Road, Wolverhampton WV2 3BY
Min on 07761 875 662, e-mail:info7@iamankh.com, or
30 - 31 August - ProInvest Africa 2018, The Hyatt Regency, Johannesburg, South Africa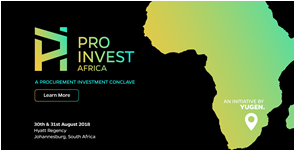 When you're working with a topic as evocative as 'PROCUREMENT' and 'INVESTMENT', it's easy to build a vibrant and exciting event around it. However, this initiative ProInvest Africa 2018, which takes place at Hyatt Regency, Johannesburg, South Africa, really is a stone unturned.
With a vision to contribute and support the growth of Real Estate in Sub-Saharan and Southern African Region – ProInvest gears up to host the best of class suppliers from across the Globe to cater to Residential, Commercial, Healthcare, Hospitality and Education projects in Africa.
Pan Africa Chamber of Commerce and Industry (PACCI) join hands with Yugen (organizer) to make ProInvest Africa 2018, "The Ultimate Platform" in reaping the best return on time and money invested for everyone involved in this gathering. The buyers include Hotel owners, Operators, developers, architects, PMC's, quantity surveyors & construction companies who are responsible for procuring solutions and Investments for all their current and future projects.
1000+ Face To Face Business Meetings, Prior Notification of 400+ Residential, Commercial and Hospitality Projects with their Requirements, Budget, Contact details and a lot of key information regarding their projects Panel discussions revolving around Sustainability,
Affordable Housing and Technological Advancement, Design elements, Procurement Opportunity to experience to build a long-term relationship with the buyers hence repeated business A Speaking slot to personally present your products and services to 200+ Decision Makers A Cocktail Dinner where you can network and mingle with the Real estate Business officials.
Reach out (enquiry@proinvestafrica.com) to get on board.
For further information, please contact the organisers directly.
PLEASE NOTE
: ReConnect Africa accepts no responsibility for any of the events described above and/or any dealings with the event organisers.