What's on in July and August? Take a look at our listing of free and paid-for events and activities and take advantage of discounts available to our subscribers.

The following is a listing of some events taking place in the UK and overseas in July and August 2017. For further information, please contact the organisers directly.
PLEASE NOTE
: ReConnect Africa accepts no responsibility for any of the events listed and/or any dealings with the event organisers.
August 2017
11-12 August - Africa Fashion Week London 2017, Freemasons' Hall, London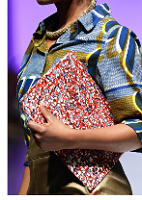 Africa Fashion Week London is proud to that announce Freemasons' Hall in Covent Garden will be the setting for AFWL's seventh season on 11-12 August 2017.
After 3 years at London Olympia, Africa Fashion Week London has sought a new backdrop for their annual show. This prestigious venue has been the home of many fashion shows including the LFW off schedule powerhouse, Fashion Scout; but none will match the vibrancy of the African design aesthetic!
Two full days of catwalk shows will be held in the beautiful Grand Temple space. Exhibition showcases will be held in the elegant Foyer and Vestibules. Look out for another South African contingent of top designers – many representing for the first time in London.
Visit us at www.africafashionweeklondon.com or Ticket info@africafashionweeklondonuk.com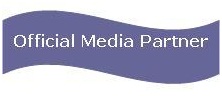 15-16 August - Cape Construction Trade Expo, Cape Town International Convention Centre, Cape Town, South Africa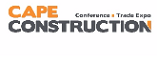 Cape Construction Trade Expo is a one-stop-shop networking and knowledge platform that allows the Western Cape building and construction industry to respond to changes in their environment and enhances their business opportunities.
The Cape Construction Trade Expo creates dialogue among government, policy decision-makers and the building and construction sector. An interactive exhibition with the latest products, tools and technologies encourages a change towards more efficient and sustainable building. A strategic and technical workshop programme offers training and educational content.
For details and to register: www.cape-construction.co.za
Contact: Tamsin Collins: tamsin.collins@hypenica.com ,+27 21 700 4354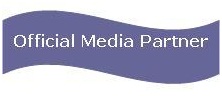 16-17 August - The 6th Customer Experience Management Africa Summit, Cape Town, South Africa

CEM Africa is a meeting place for CX professionals and innovative CX solution providers. The show takes place on the 16th & 17th of August 2017 at the state of the art Century City Conference Centre in Cape Town, where like-minded customer experience experts and the top CX solution providers gather for an informative and educational summit with the common goal of improving customer experience across Africa.
CEM Agenda
The CEM Africa Summit agenda delves into the hot topics and key trends in the CX industry. With the assistance of an advisory panel of exCEM Africa Summit agenda delves into the hot topics and key trends in the CX industry. With the assistance of an advisory panel of experts, we have developed 4 main themes:
The influence of advancing technology
Redesigning the customer journey
Internal changes for positive experiences
Understanding the customer
Advisory Panel
These experts are embedded in the industry, enabling them to provide practical knowledge on a variety of topics.
Ica Van Eeden, Head of Customer Service & Experience, Takealot
Shep Hyken, Customer Service Expert
Ian Golding, Certified Customer Experience Professional
Iain Meaker, Executive Manager Commercial Distribution, Comair
Prof. Adre Schreuder, CEO & Founder, Consulta & SAcsi
CX solution providers
Genesys, KPMG, Achievement Awards Group, IQ Business, Genex Insights, SAS, Inovo, Presence Technology, Smoke Customer Care Solutions, Forrester, Delight@work.
Website: www.cemafricasummit.com
Phone: 021 180 4700
Email: marcia@kineticevents.net
CXA Awards
The inaugural CX Africa Awards stems from the vision and success of the Customer Experience Management Summit. The CXA Awards celebrate and promote the highest level of customer experience across Africa. The CXA Awards gala dinner will be an evening of glamour and prestige while we celebrate CEM's top achievers.
Master of Ceremonies
Schalk Bezuidenhout
Judges
Qaalfa Dibeehi, VP & Principal, Forrester
Julia Ahlfeldt, Customer Experience Specialist, Brand Union
Chantel Botha, CEO, Brandlove
Prof. Adre Schreuder, CEO & Founder, SAcsi & Consulta
1. CXA Omni-channel Champion
2. CXA Customer Insights Award
3. CXA Customer-centric Culture Award
4. CXA Digital Innovator
5. CXA Game-changer Award
6. The CX practitioner
KPMG will be verifying the awards processes to ensure impartial and unbiased results.
The second round of nominations closes on 30 June. Nominators will be entered into a draw to win a sizeable Takealot voucher. Click here to nominate a company/individual for an award.
The CXA Awards Ceremony takes place 15 August 2017 at the Century City Conference Centre.
For information about table bookings, nominations and sponsorship opportunities, contactmarcia@kineticevents.net
Website: www.cxa-awards.com
Phone: 021 180 4700
Email: marcia@kineticevents.net
17-19 August - International Private Universities Conference, Exhibition & Awards (IPU 2017), Accra, Ghana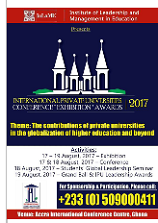 The International Private Universities Conference, Exhibition & Awards (IPU 2017) is organised by the Institute of Leadership and Management in Education (InLaME). The IPU 2017 is under the theme "The Contributions of Private Universities in the Globalization of Higher Education and Beyond" The IPU 2017 will be a one stop shop for all concerned with the collective qualitative growth of private university education. It is true that private university education particularly in Ghana is flourishing with over 60 accredited by the National Accreditation of Board (NAB).
During the run-up to the Tercentenary Celebrations of Harvard University, James Bryant Conant asked 'would private universities in the future be able to win that popular admiration and respect which alone can guarantee their survival?' Today the success of private universities in the contribution of human resource capital cannot be over emphasised. It is true that while some private universities rank top on universities' league tables, others lack the needed resources to make a strong presence in the education sector.
It is based on these two factors that the IPU Conference & Exhibition is being organised to share knowledge and experience in effective ways of making private universities particularly in developing countries the first choice not an option to public universities. The clarion call for IPU 2017 is to provide a platform to harness quality for higher education commons through knowledge sharing, planning, inspiration, admissions, celebration of success and entertainment.
Please for more information on conference registration, speaker invitation, exhibition registration and sponsorship, email: ipu.events@gmail.com or call 0509 000 411.
21-22 August - Presidential Infrastructure Champion Initiative (PICI), Kampala, Uganda
The 2017 Infrastructure Africa Business Forum will focus on the PICI and host key discussions around the project opportunities aligned to the Projects. Despite the ongoing global economic turmoil, Africa still presents a high-growth market and needs to take advantage of this. Although rich in resources, the continent lacks the necessary infrastructure to reap the benefits of potential investment opportunities and to sustain its current economic growth and competitiveness.
Bridging the gap in infrastructure is thus vital to economic advancement and sustainable development. However, this can only be achieved through regional and continental co-operation and solution-finding.
The Presidential Infrastructure Champion Initiative (PICI) was born out of a proposal by President Jacob Zuma to accelerate regional infrastructure development enabled through the political championing of projects. This proposal was made during the 23rd Heads of State and Government Orientation Committee meeting in Kampala, Uganda, in July 2010. The role of the champions is to bring visibility, unblock bottlenecks, co-ordinate resource mobilisation and ensure project implementation. It presents the opportunity for African Heads of State and Government to be actively involved in the development and implementation of projects.
Initially eight projects were identified to be championed by the seven selected Heads of State and Government. Most of these projects were endorsed by the 16th AU Assembly in January 2011 in Addis Ababa, Ethiopia, while others, such as the LAPSSET Corridor Project, later joined the PICI family, thus making the total number of projects nine, championed by eight Heads of State and Government. South Africa, under the leadership of President Jacob Zuma, chairs the PICI. The projects cover four infrastructure sectors, namely transport, energy, ICT and transboundary water.
The objective of the PICI is to ensure that the projects are implemented within five years (2010–2015). In this context implementation is defined as the advancement of the project from pre-feasibility to feasibility phase, or from feasibility to construction, or simply that demonstrable evidence of progress is available.

24 August - The Africa Property Investment Summit, Johannesburg, South Africa
The Africa Property Investment Summit & Expo (API) is Africa's largest and most premier real estate event. It connects the most influential local and international Africa property stakeholders, driving investment and development into a wide range of real estate and infrastructure projects and developments across the continent.
Over the last 8 years The API Summit has proven to be Africa's flagship real estate event gathering the region's most senior investors, developers, operators and professionals and providing the perfect platform to do deals across the region.
The two days is an accumulation of bespoke networking opportunities, learnings and transactions through the extensive range of discussions, networking receptions and a dedicated exhibition area to gain the most traction for your company and brand. This is a stand-alone opportunity to discuss current trends, share industry experiences and enjoy insightful debates with Africa's top real estate minds.
For details and to register: http://www.apisummit.co.za/
30 August – African Professional Indemnity Insurance Conference, Harare, Zimbabwe

The African market for professional indemnity insurance has been expanding quite rapidly and strongly with over 40% of the total market value being generated by smaller professional enterprises and new business representing a very significant proportion of the total market.
Though, the Professional Indemnity Insurance industry has been continuously going through soft and hard market cycles, capacity continues to be plentiful and the state of competition is very risk-specific. Cutting-edge sectors like cyber indemnity and medical indemnity are offering the most potential for growth as companies realize the extent of their exposure to data breaches and attacks, and brokers gain a better understanding of the product. As the perks of having a PI insurance cover have always attracted professionals–avoiding any liability claim against an unintentional professional negligent action, the PI Insurance industry has been expanding progressively and, is spreading its tentacles across the whole Africa region– covering the most urbanized as well as remote areas.
The African Professional Indemnity Insurance conference will discuss the indemnity insurance industry's growth forecast, analyse the regulatory trends, drivers, industry pitfalls, challenges and growth opportunities for participants and leading market companies. Further, the conference aims to convene Insurance Companies Heads, Medical experts, Contractors, Data Handling Experts, Insurance Law Experts and Practitioners, Cyber Experts, Event Management Companies Heads and Human Resources Heads in Insurance Sector, to brainstorm innovative and effective measures to strengthen the African PI Insurance market.
http://tradeessential.com/events/professional-indemnity-insurance-harare/
For further information, please contact the organisers directly.
PLEASE NOTE: ReConnect Africa accepts no responsibility for any of the events described above and/or any dealings with the event organisers.
To notify us of your event and discuss advertising and marketing options, please contact us at: editor@reconnectafrica.com