What's on in January? Take a look at our listing of free and paid-for events and activities and take advantage of discounts available to our subscribers.

The following is a listing of some events taking place in the UK and overseas in January 2017. For further information, please contact the organisers directly.
PLEASE NOTE
: ReConnect Africa accepts no responsibility for any of the events listed and/or any dealings with the event organisers.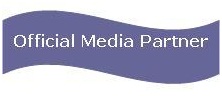 3-7 January - Ghana International Model United Nations Conference (GIMUN), Accra, Ghana
The annual students' conference aims to prepare young people for global assignments by equipping them with leadership skills which would be required of them when they get the opportunity to manage the UN. It also raises the awareness on the role the United Nations plays in world affairs and to encourage the next generation of leaders to get involved in global issues.
The GIMUN Team in partnership with the United Nations Information Centre, Accra and United Nations University will be organizing the Eighth Session once again in Accra, Ghana on 3rd – 7th January, 2017. The theme for next year's Ghana International Model UN conference is, "Global Goals; Better People." Next year's conference will bring together global-thinking tertiary and high school students to simulate the General Assembly and other Specialized Bodies of the United Nations. They will focus on how the adopted Global Goals (the seventeen Sustainable Development Goals) could help improve the livelihood of the people of the world.
For details and to register: http://bit.ly/2h6p3zh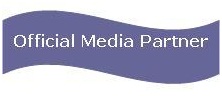 7-17 January – Mboka Festival of Arts, Culture and Sport, The Gambia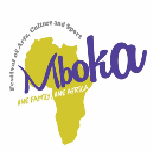 The first Mboka Festival of Arts, Culture and Sport takes place in The Gambia organised by Camp Africa, Global Hands and SABLE Publications.
For the inaugural festival, we are pleased and excited to welcome the esteemed Kenyan writer, Ngugi wa Thiong'o as our honoured guest. In collaboration with Ebunjan Theatre, we will be staging his play, 'The Black Hermit.' We are also translating Ngugi's story, 'The Upright Revolution' into Gambian language as part of the Jalada Collective translation project.
Mboka means 'One Family' in Wolof and will offer festival goers a 10-day festival of distinction and diversity that celebrates Gambian cultural heritage alongside African diasporic cultural heritage. It is a One World, Diaspora, Pan African experience! The festival includes:
9 day Bike Challenge
6 day Literary Festival
6 day International Book Fair
4 day River Excursion
3 day Responsible Tourism Seminar
3 day "Good Market" Food Fair
3 day Yoga Experience
2 day Art Exhibition
3 day Gambian Cultural Activities
2 day Academic Conference on 'Southern Voices'
1 day Youth Conference
1 day Marathon Challenge
For more information and regular updates visit: mbokafestival.org
email: info@mbokafestival.org or info@sablelitmag.org
13 January – Memories of Mandela, The British Museum, London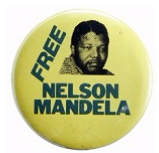 Staged in the auditorium officially opened by Nelson Mandela in 2000, this discussion celebrates and explores the life, character and enduring legacy of the South African leader on his nation and the world.
A panel of speakers whose lives and careers were influenced by the leader includes John Battersby, co-author of Mandela: A Life in Photographs (2011) and author of the Afterword in Mandela: the Authorised Biography by Anthony Sampson (2011), Pumela Salela, Brand South Africa Country Head UK, John Carlin, journalist and author of Playing the Enemy: Nelson Mandela and the Game that Made a Nation (2008, adapted into the film Invictus), and Matthew Hahn, Theatre for Development practitioner and Senior Lecturer at St Mary's University. Presented in collaboration with South African High Commission.
Time: 18.30–20.00
Where: BP Lecture Theatre, British Museum, Great Russell Street, London WC1B 3DG
Time: £5 or Members/Concessions £3 from The British Museum
23-25 January - Africa International Manufacturing Expo, Addis Ababa, Ethiopia

The world's leading manufacturing experts will meet for the inaugural Africa International Manufacturing Expo 2017, to be held from the 23rd until the 25th of January, 2017 at the Millennium Hall in Addis Ababa, Ethiopia. This Great event will be launched to support Africa's move to become the next global light manufacturing hub and in response to the host country, Africa's fastest growing economy, Ethiopian commitment to transform the country to an industrialized economy. AIM Expo is both an event and an ongoing effort dedicated to improving the growing African manufacturing industry.
AIM Expo is the premier manufacturing technology & equipment show in Africa. More than 300 exhibiting companies & Country Pavilions will occupy 20,000m2 of exhibit space. AIM Expo will be held officially in designated African countries every year and attracts more than 10,000 buyers and high level decision makers from all over the world.
For further details and to register: http://bit.ly/2hnueKD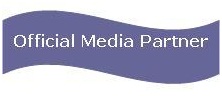 26-27 January - Agritech Expo, Arusha, Tanzania

The inaugural edition of Agritech Expo Tanzania, 26-27 January 2016 in Arusha, Tanzania.
After three successful editions of Agribusiness Congress East Africa in Dar es Salaam, Tanzania, the event transitions to an outdoor Agritech Expo upon request from the market. The event is officially hosted by the Agriculture Council of Tanzania (ACT) and the Tanzania Horticulture Association (TAHA).
Agritech Expo Tanzania has the ability to deliver the latest industry trends and product knowledge and represents the most comprehensive display of innovative agri solutions over two days, in one place.
Visit the website for more information www.agritechexpotanzania.com
26-27 January - North Africa Oil & Gas Summit, Milan, Italy

For the past 11 years, the North Africa Oil & Gas Summit has been the meeting place for North African NOCs and their partners. Co-located with the 4th North Africa Downstream Summit, the events represent the ideal platform to explore upstream and downstream opportunities for investment, understand the benefits of latest technologies and plan financial strategies to support oil and gas projects across the region.
Jan – February – South Africa: The art of a nation, The British Museum, London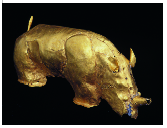 Discover the history of South Africa through an incredible 100,000 years of art.
Your journey starts with examples of some of the earliest examples of human creativity – from rock art to perhaps the world's oldest necklace. From there, be amazed by 800-year-old gold treasures from the kingdom of Mapungubwe, be moved by powerful anti-apartheid pieces, and be inspired by cutting-edge contemporary works. See the history of a nation from a new perspective and celebrate the diverse art created by the many people who have helped shape South Africa's story.
When: Now until 26 February 2017
Where: Room 35, British Museum, Great Russell Street, London, WC1B 3DG
Tickets: Adults £12, under 16s free
An exhibition of diverse art that tells a story that stretches back 100,000 years – from ancient rock art to the latest contemporary pieces.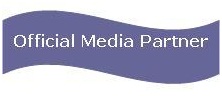 30-31 January - Power Tech Africa, Nairobi, Kenya

The lack of power supply and increasing demand in the region of Africa has forced the Government to relook upon its policy and strategy in the power sector. The Power Tech Conference 2017 to be held on 30th-31st January 2017 at Nairobi, Kenya is a knowledge sharing platform wherein Govt bodies, power companies and the other stakeholders of the industry will come together and identify the potential of renewable sources in the Sub-Saharan Regions. Focus will be mainly on implementation of Smart Grid / Off – Grid technologies projects using renewable energy for a better and reliable power transmission, identifying sources of capitalizing renewable power projects and exploring Foreign Direct Investment (FDI) policies for better project implementation.
Key Topics:
An introduction to Africa's energy scenario.
Exploring the role of FDI policies in operating power system.
Trapping the Solar Energy to generate reliable power.
Promoting the use of Wind Energy in the region.
Analysing opportunities for Natural Gas as a power generating source.
Enhancing the existing power systems in Africa.
For details and to register: http://infraoutlook.com/events/Power-Tech-Africa-2017/
February 2017
6-7 February - 2017 Investing in African Mining Indaba, Cape Town, South Africa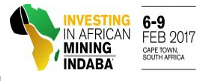 Investing in African Mining Indaba,now in its 23rd year, is the world's largest mining investment conference, dedicated to the capitalisation and development of mining interests in Africa. Now in its 23rd year, Mining Indaba remains Africa's largest mining event. (http://bit.ly/1Q8v7qr),
Mining Indaba launched the Investment Discovery Forum in 2014 in response to market demand for a venue for investors and mining companies to meet privately. IDF gives investors and miners the opportunity for the interaction and engagement they seek inside the Mining Indaba. The 2016 IDF tripled in size from the year prior. With the combination of new and popular programming and the broader investor programme, registration has already doubled from this time last year.
RBC Capital Markets is an industry leader in the mining, metals and natural resources sectors and brings global expertise to the programme. Investec is one of South Africa's leading banks and will bring in key clients from South Africa and globally that influence the mining industry. Mining Indaba remains the preferred deal-making platform for mining in Africa, bringing together mining corporates who seek investment, investors who want to strike deals in the mining sector, and government ministers who engage both groups to discuss new projects in their countries. Over the past few years Mining Indaba has been evolving to better meet the changing needs of the African mining community.
In addition to price reductions, Mining Indaba will introduce new and unique ways for people to connect and meet. Improvements will include expansion of the commodity-specific, speed-networking program and the networking round tables.
For details and to register: www.MiningIndaba.com
9-12 February – Sauti Za Busara, Zanzibar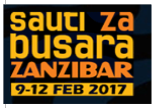 Sauti za Busara brings together people from around the world to celebrate African music under African skies.
The festival is '100% live', proudly showcasing quality, originality and innovation, with priority for young and emerging artists and music with cultural identity.
Flying the 'Africa United' flag, the next edition during 9 – 12 February 2017 in Stone Town, Zanzibar will feature the following artists live on three stages:
Freshlyground (South Africa); Rocky Dawuni (Ghana); Yamoto Band (Tanzania); Sarabi (Kenya); Pat Thomas & Kwashibu Area Band (Ghana); Simba & Milton Gulli (Mozambique); Jagwa Music (Tanzania); Bob Maghreb (Morocco); Karyna Gomes (Guinea Bissau); Sami Dan and Zewd Band (Ethiopia); Chibite Zawose Family (Tanzania); Rajab Suleiman & Kithara (Zanzibar); Wahapahapa Band (Tanzania); Buganda Music Ensemble (Uganda); Batimbo Percussion Magique (Burundi); Kyekyeku (Ghana); H_art the Band (Kenya); Grace Barbe (Seychelles); Roland Tchakounté (Cameroon / France); Imena Cultural Troupe (Rwanda); Isau Meneses (Mozambique); Jessica Mbangeni (South Africa); Sahra Halgan Trio (Somaliland); Tausi Women's Taarab (Zanzibar); CAC Fusion (Tanzania); Ze Spirits Band (Tanzania); Loryzine (Reunion); Madalitso Band (Malawi); Mswanu Gogo Vibes (Tanzania); G Clef Taarab Orchestra (Zanzibar); Afrijam Band (Tanzania); Cocodo African Music Band (Tanzania); Kiumbizi (Pemba / Zanzibar); Rico and the Band (Zanzibar); Usambara Sanaa Group (Tanzania); Mcharuko Band (Zanzibar); Taarab - Kidumbak Group more being confirmed…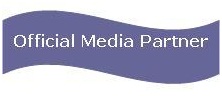 9-10 February - The Telecom Fraud Control and Revenue Assurance Forum (TFCRA- Africa), Johannesburg, South Africa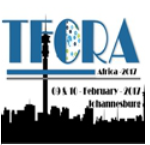 The Telecoms Fraud & Revenue assurance Forum – Africa 2017 offers exceptional learning opportunities to assist you in developing effective fraud and revenue assurance strategies. Align the most current case the study has driven insight with your objectives and avoid becoming another victim of the more than $37.1billion fraud losses that have hit your fellow telecoms operators in 2015 The Telecom Fraud and Revenue Assurance Forum - Africa is a perfect platform for customers, partners and industry experts to meet in person and exchange thoughts on the industry direction.
This will be a 5-star event bringing together the key players from the Telecom sectors who are handling Fraud Management and Revenue assurance, especially in African, Middle East and Asian Regions.
WHO WILL YOU MEET?
Fraud Directors, Risk Management Directors, Revenue Assurance Director, Head of Fraud Management, Head of Fraud Prevention, Head of Revenue Assurance, Head of Billing, Fraud and Revenue Assurance Managers, Security & Roaming Managers and more primarily from African region, Middle east and Asia
Click Here to Register: www.tfcra-africa.com/register
Website www.tfcra-africa.com
20 February – 3rd Annual Women in Energy Conference, Johannesburg, South Africa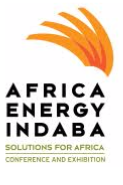 The third annual Women in Energy conference, organised by the Africa Energy Indaba, will bring together Africa's leading women in the energy sector at the Sandton Convention Centre in Johannesburg.
The Africa Energy Indaba was the first energy conference on the continent to launch a specialised event for the promotion and empowerment of women in the energy sector and the theme of the 2017 one-day conference is "Developing African women Leaders to create our energy future".
Research indicates that overcoming gender inequality and gender-related legal restrictions would increase annual GDP growth in sub-Saharan Africa by 0.75 percent.
The Africa Energy Indaba's Women in Energy conference is designed to aid the increase in leadership and development of women involved in the African energy sectors. The event comprises a number of keynote addresses by leading African women as well as a number of panel sessions. The event provides a platform for women (and men who are involved in empowering women in the workplace) to network, share their knowledge, discuss achievements and encourage the advancement of women across all sectors of the energy industry.
Through its vast network of collaborative relationships with various ministries such as the Department of Energy and other key stakeholder organisations, Women in Energy provides delegates with access to networks that are committed to seeing the energy sector benefit from more female representation.
For details and to register: www.africaenergyindaba.com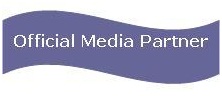 21-22 February - 2nd Annual Aid & Development Africa Summit 2017, Nairobi, Kenya

The 2nd annual Aid & Development Africa Summit will take place in Nairobi, Kenya on 21-22 February 2017 with an aim to explore how technological innovations and best practice can improve aid delivery and development strategy in Sub-Saharan East Africa. For more information, visit https://goo.gl/pwbIRp
Register now to join engaging and inspiring discussions with 60+ expert speakers and mingle with over 300 senior representatives from regional governments, UN agencies, NGOs, development banks, civil society organisations and the private sector.
Hear latest trends in humanitarian logistics, innovations in health and WASH, good practice for building a resilient infrastructure and improving livelihoods of displaced people, better use of data and ICT technology, and financing priorities in Sub-Saharan East Africa
Discover the lessons learned from the recent drought crisis with all actors involved in humanitarian aid and development programmes in the region
Build long lasting partnerships and discover new innovations and solutions via structured networking opportunities, knowledge exchange and debates that influence regional development and humanitarian goals
To get a better idea of what to expect, please see the post event report and participants testimonials here http://africa.aidforum.org/highlights
22 February - 2nd Annual Sub-Saharan Africa Research Society Conference, Newcastle, UK
The Sub-Saharan African Research Society, based at Newcastle University, UK, is holding its 2nd Annual Research Conference on "Achieving the Sustainable Development Goals (SDGs) in the Sub-Saharan African Region".
Currently, the region is severely lagging behind in most indices of sustainable development. Thus, the annual conference provides a platform for national and international researchers, scholars, practitioners, policy makers and students to discuss contemporary challenges militating against the achievement of SDGs in the region. This year, the theme of the conference is investigating development strategies in providing long-term, sustainable clean energy and in methods to ensure long-term food security.
For further details: http://bit.ly/2gehowW
28 February – 1 March - 2nd Annual Aid & Development Africa Summit, Nairobi, Kenya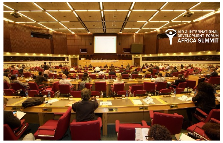 Gathering 300+ senior representatives and advisors from regional governments, UN agencies, international and regional NGOs, CBOs, investors and donors, research institutes and the private sector, Aid & Development Africa Summit looks at how technological innovations and best practice can improve aid delivery and development strategy in East Africa.
The agenda has been developed in consultation with key organisations, such as WFP, IRFC, World Vision, USAID, UNICEF, World Bank, Save the Children, UN Habitat, CRS, FHI360, Oxfam, Habitat for Humanity International, IRD and will include case studies, panel discussions, workshops, and interactive roundtable sessions.
Hear latest trends in humanitarian logistics, innovations in health & WASH, security of aid workers and communities, camp management, mobile for development and financing
Discover new innovations and practical solutions from peers and leading solution providers involved in the humanitarian aid and development in Sub-Saharan East Africa
Build long lasting partnerships and effective collaborations via structured networking opportunities, exchange ideas and influence regional development and humanitarian goals
For further details: http://bit.ly/1imDcHC
For further information, please visit the website
PLEASE NOTE: ReConnect Africa accepts no responsibility for any of the events described above and/or any dealings with the event organisers.
To notify us of your event and discuss advertising and marketing options, please contact us at: editor@reconnectafrica.com