What's on in July and August? Take a look at our listing of free and paid-for events and activities and take advantage of discounts available to our subscribers.
The following is a listing of events taking place in the UK and overseas in July and August 2016. For further information, please contact the organisers directly.

PLEASE NOTE: ReConnect Africa accepts no responsibility for any of the events listed and/or any dealings with the event organisers.
1 July – African Diaspora and Development Day (AD3), London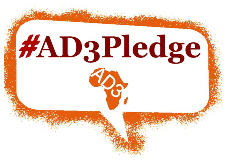 The African Foundation for Development (AFFORD) would like to invite you to attend African Diaspora and Development Day (AD3) 2016 which will take place on Friday 1 July at Chatham House and on Saturday 2nd of July at the School of Oriental African Studies, University of London (SOAS). Every year AD3 serves as a platform for networking, knowledge sharing and best practises, as we explore a theme linked to 'diaspora and development'. This year AD3 will explore and share insights on how the diaspora can contribute towards creating an Africa where their passions and innovations can thrive. AD3 will bring together individuals and stakeholders working in social and innovative enterprises. This is an opportunity to discover new insights as experts come together to address the following themes:
Inclusive vision of development
Inclusion of African populations in structures and systems, especially financial, to improve their individual and national outlook
Inclusion of all actors' abilities, skills and propensity to contribute to enhancing growth and job creation in Africa
AD3 is a continued step towards Africa's transformation and we hope you will be able to attend this year's event, where there will be substantive exchange of experiences and ideas.
Free to attend - Register for AD3 2016 here: http://ow.ly/jSma3016mJ5
1-3 July – Africa Writes, British Library, London

Africa Writes is the Royal African Society's annual literature festival. Every year we showcase established and emerging talent from the African continent and its diaspora in what is now the UK's biggest celebration of contemporary African writing taking place over an exciting summer weekend. The festival features book launches, readings, author appearances, panel discussions, youth and children's workshops, and other activities.
From Friday 1st to Sunday 3rd July, we bring together over 50 authors, poets, publishers, performers, and academics, including new talent and some of the most influential voices in contemporary African writing. 90% of the programme is FREE and open to all with book launches, panels & workshops! bit.ly/AW2016programme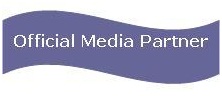 2-4 July – 19th Buildexpo 2016, Dar-es-Salaam, Tanzania
The Gateway To The 380 Million Consumer Market Of The East African Region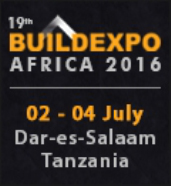 The 19th Buildexpo 2016 - International Trade Expo on Building & Construction Products, Eqpt. & Machinery is the largest trade event held annually in Tanzania. The exhibition attracts exhibitors from more than 30 countries and visitors from all over East & Central Africa, thus giving exhibitors an excellent opportunity to explore several countries in one time.
The BUILDEXPO AFRICA opened up avenues in the building and construction, interiors and infrastructure sectors in Tanzania when it was launched in 1996, setting the stage for other shows of a similar nature to follow suit.
With the scale of the ongoing infrastructure and industrial development, evidenced by the multi-billion projects under construction and the recent tender announcements by the government, organizer Expogroup is placed at an advantage to turn its attention to untapped segments that are vital to the sector.
For details and to register: http://www.expogr.com/tanzania/buildexpo/index.php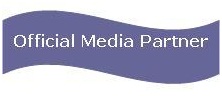 12-14 July - Tanzania International Forum for Investments, Dar es Salaam, United Republic of Tanzania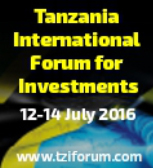 The Tanzania International Forum For Investments (Supported and endorsed by the Tanzania Investment Centre and Tanzania Private Sector Foundation) is scheduled to take place at the Julius Nyerere International Convention Centre in Dar es Salaam, 9-11 March 2016.
With confirmed participation from global investors and funding institutions in control of more than US$200 billion, the Tanzania International Investment Forum For Investments is set out to be the largest gathering of international investors in Tanzania.
The Forum will showcase specific investment opportunities in key sectors including Agriculture & Agro-processing, Tourism, Energy, Manufacturing, Infrastructure, telecommunications & ICT, Mining, and Financial services; and is expected to attract investors and participants at decision making level, comprising local and foreign companies, heads of public institutions, and development partners to attend.
In addition, an exhibition is planned to take place on the side-lines of the Forum to showcase selected export products and display foreign exhibitors as well to market their products. The Forum is expected to secure investment pledges and commitments, joint venture partnerships between local and foreign companies, financial arrangements, and export orders among a few of the deliverables.
For further details on the participation and agenda of the Forum, please refer to the forum website www.tziforum.com
13-14 July - Oil & Gas Africa 2016 Conference, Cape Town, South Africa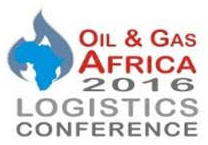 The world's oil and gas industry is probably experiencing its most tumultuous period since the infamous oil crisis of 1973. However, instead of severe oil shortages and sky-high prices, current market turmoil is due to the inverse - Middle East wells pumping at maximum capacity with concomitant low prices.
Demand for oil and gas from markets in Africa remains high. But low crude prices combined with poor physical infrastructure, inadequate logistical solutions and onerous government regulations have blunted investment in oil and gas field development. As a result, some African governments such as Tanzania and South Africa are reappraising their oil and gas legislation. These are just some of the challenges that will be covered at the Oil & Gas Africa Conference 2016, which takes place on 13 and 14 July at the Cullinan Hotel, V&A Waterfront, Cape Town.
World Bank energy consultant Simon O'Toole will present a non-technical overview of the history and geographical distribution of global oil assets. Acclaimed logistics consultant Lars Greiner will provide guidelines to 'Smarter Procurement' models and local content solutions for onshore and offshore supply chain resilience."
Panel speakers will also discuss the various configurations of land-based, maritime and aviation resources. Mick Fry and Ian Mcluskie of CHC Helicopters will illustrate the increasing role of air support in offshore oil and gas supply chains, such as aviation logistics, search and rescue and medical evacuation. Mike Litson of Litson & Associates will examine air travel safety versus required maintenance standards costs in the oil and gas and resources sectors.
August 2016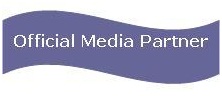 1-2 August – Africa MBA Indaba Conference and Career Fair, Sandton Convention Centre, Johannesburg, South Africa

The flagship Africa MBA Indaba conference and career fair is set to host over 800 MBAs and aspiring MBAs in decision-making positions, business leaders from 30 countries, featuring world class speakers, as well as professional development seminars and networking sessions.
The mission for this 2-day African business conference is to attract MBAs from around the world that are passionate about building businesses in Africa, as entrepreneurs, investors, corporate executives, and social impact architects. This will be the largest collection of MBAs under one roof focused on Africa. Don't miss out on this opportunity to network with Africa's business leaders, expand your network, and learn more about the opportunities in Africa.
If you want to start or expand your business career in Africa, come meet the continent's top corporate recruiters at the Africa MBA Indaba's career fair. The career fair will have an array of multinationals, consulting firms, investment houses, and social enterprises offering exciting career opportunities across Africa for MBAs at the C-Suite level, middle management, and entry level positions. Africa is rising, and we need more MBAs to accelerate the growth.
The Africa MBA Indaba also provides a plethora of marketing and branding opportunities for dynamic brands interested in targeting MBA executives. Our delegates form part of Africa's emerging middle and upper middle class, and are discerning consumers of high quality branded goods and services.
To sponsor, exhibit or register for the Africa MBA Indaba – contact us at info@africaMBAindaba.com, sponsors@africaMBAindaba.com or call +27 (10) 003 1559.
We look forward to welcoming you soon! www.africaMBAindaba.com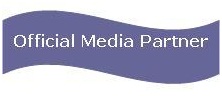 4-5 August - 6th Annual Telecom Customer Experience, Loyalty and Retention Summit, Johannesburg, South Africa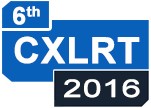 The 6th Annual Customer Experience Loyalty & Retention Telecom Summit will address some of the top demands of consumers and businesses all across the region with the focus on consolidating the growth in the sector and provide an understanding of the dynamics that propel it and forecasts future trends & expected developments.
Increasingly, global telecom operators are focusing on CEM&CRM as their primary sustainable competitive advantage. Moving forward, telecom will need to address how they bond with customers, discovering strategies and best practices for winning and retaining customers. In today's competitive market, the future of your business depends on retaining your existing customers. This event will provide you with the opportunity to learn and network with national and international industry leading Customer Experience experts to identify opportunities, take away key strategies and gain insights for successful CEM & CRM.
At 6th CEM, LOYLATY & CRM Summit you'll learn how to:
Learn how to develop a culture of continuous CEM improvement
Developing an inspirational brand and seamless customer experience across all channels
Using customer insight and analytics to drive continuous business improvements
Leveraging your Customer Experience strategy as a catalyst for growth
Develop a strategy to capitalize on the Big Data generated
Navigate successfully through the new CX world to gain a greater share of the revenue
Event Speakers Panel
Eng. Miguel Soares, Chief Marketing Officer, Unitel, Angola
Charlene Van Zyl, Managing Executive: CRM, Loyalty and Insights, Vodacom SA
Stephen Essien, Director, Customer Operations, Tigo Ghana
Richard Chetty, Service Director, Samsung
Ella Engelbrecht, Executive: Customer Experience, Telkom
5 August - THE BOOK LIBERATOR CAMPAIGN – A TRIBUTE TO RAS SEYMOUR MACLEAN, V&A, London
Ras Seymour liberated nearly 2000 books that were originally plundered in Ethiopia (then Abyssinia) as part of the Napier raid in the reign of Queen Victoria. This was part of a campaign to force Britain to apologize for this atrocity and for the return of all stolen items. He served 9 months in prison for making this important point and standing up for his rights.
The event is inter-generational, and will look at reparations, the story behind the Napier raid on Magdala, and explore the impact of Ras Seymour's work and campaigns today. Includes keynote talks, DJ's, live performances, films, hands-on workshops and gallery tours.
16-18 August - The EE Summit – Indaba Hotel, Johannesburg, South Africa

But now, the EE Act says you also have to increase employment opportunities for previously disadvantaged people in your company (Section 20 of the EE Act).
So that small pool of potential candidates you were struggling with, just got even smaller!
Where do you look now? How do you find the right skills for your company and comply with the EE Act at the same time?
Look no further…Come and hear how PwC is overcoming this skills shortage challenge and combining employment equity into their HR and transformation activities.
They've put together a 5 year plan to overcome skills shortage, meet their EE goals and boost their business.
Come hear their case study, and find out how they're doing it at the EE Summit 2016.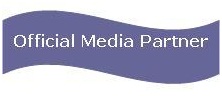 Transformational Leadership and Change Management 23-24 August, Singapore

The Transformational Leadership and Change Management masterclass distinguishes between the skills of management and leadership, focusing on fundamental transformation from the inside out.
This workshop helps HR Professionals and business managers assess both how they show up as leaders (their "Way of Being") and how they get work done ("Way of Doing"), which are equally important for leadership success.
Transformational Leadership & Change Management: http://salvoglobal.com/event/transformational-leadership-and-change-management/
24-25 August – Africa-Singapore Business Forum, Singapore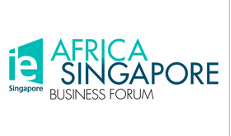 International Enterprise (IE) Singapore's Africa Singapore Business Forum (ASBF) is the premier platform for fostering investment, trade and thought leadership between Africa and Asia.
Hosted in Singapore since 2010, the forum has brought together close to 2,000 business and government leaders from 30 countries to develop opportunities and partnerships between these two dynamic regions.
ASBF 2016 will address critical issues and identify opportunities for the strategic growth of both regions through presentations, panel discussions, and numerous networking opportunities.
Please visit http://www.apo.af/Q9zLjO for more information.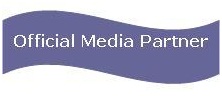 Succession Planning and Talent Management for the Public Sector 25-26 August - Singapore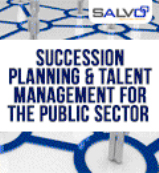 This Masterclass will teach delegates the different approaches on how to start on a succession plan in the government.
By the end of this Masterclass, delegates will be able to determine the assessment methods and clarifying methods that will be useful for them to prepare a project plan to implement a succession system.
For further details and to book: http://salvoglobal.com/event/succession-planning-and-talent-management-for-the-public-sector/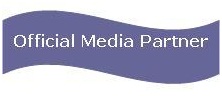 Join us at the Call Centre Conference Africa, taking place from 29-31 August at the Villa Rosa Kempinski in Nairobi, Kenya.
We'll be gathering executive-level decision makers from Africa's call centre industry, who will discuss how you can drive business through your contact centre.
Hear from the most senior, knowledgeable, and influential call centre managers from Safaricom, KCB Bank Group, Etisalat Nigeria, Co-op Bank of Kenya, Airtel Networks Kenya, Barclays Bank, and more - to discuss the best-practice methods, and the tutorials so that your call centre is more productive, more cost-effective, and ultimately, driving business.
For further details and to register: http://bit.ly/1XvD9KO
25-26 August - All Africa Mine & Energy Investment and Plant Management Summit, Accra, Ghana

This unequalled, important, most imaginative summit gathers Africa's mining, energy, infrastructure, industry and finance experts, government senior officials and their investing partners from outside Africa, many mine and plant directors, CEOs, managing directors, senior managers, line managers & engineers in plant and process management, maintenance, operations, instrumentation, control, safety engineers, solutions providers, industry and technical experts from a wide array of industries including mines, power to oil & gas to metal processing, to look at current and new burning issues faced by these sectors in Africa.
Who will attend:
This summit is the Ultimate Single Platform for all Mining and Energy Professionals to meet & strategise to face new challenges in these sectors. Especially relevant and useful for senior management and professionals in-charge of plant management, maintenance planning, HSE, processing engineering, projects, business development, strategic planning, supply chain, automation, instrumentation & control, finance.
From the following industries:
Oil, Gas, refinries, Petchern & Chemicals
Power & Utilities
Mining & Metals
Infrastructure/Ports serving the mining and energy industries
Government & Ministries
Research Institutes
Renewable
Banking and Finance
For further details and to register: http://salvoglobal.com/all-africa-mine-and-energy-investment-and-plant-management-summit
30 August – 1 September - Africa Peering and Interconnection Forum (AfPIF), Tanzania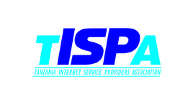 The Internet Society will bring its annual Africa Peering and Interconnection Forum (AfPIF) to Tanzania for the first time. The organisation has partnered with the Tanzania Internet Service Providers Association (TISPA) to hold the seventh annual AfPIF in the country's capital, Dar es Salaam, 30 August- 1 September, 2016. Serving as a platform to expand Internet infrastructure and services across Africa, the event will bring together key players to address the opportunities in interconnection, peering and traffic exchange on the continent.
The forum seeks to build cross-border interconnection opportunities and facilitate discussions on African Internet infrastructure challenges, including terrestrial capacity, development of national and regional Internet Exchange Points (IXP) and local content.
Promising more than just a forum – AfPIF connects Internet service, infrastructure, and content providers, with government regulators and policymakers to provide an opportunity to advance peering and interconnection arrangements and to make a positive contribution to Africa's Internet resources.
Read last year's event summary report: http://www.apo.af/OGJe3R
For details and to register: http://TISPA.or.tz
For further information, please visit the website
PLEASE NOTE: ReConnect Africa accepts no responsibility for any of the events described above and/or any dealings with the event organisers.
To notify us of your event and discuss advertising and marketing options, please contact us at: editor@reconnectafrica.com