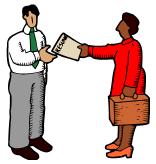 What's Wrong with my CV?

Dear Career Coach

I was made redundant five months ago. I have tried to be flexible by applying for other types of jobs because my last job was quite a specialist one and I don't think I will find another job in my field at this time. I have now sent my CV to more than 100 places and I am getting nowhere. I think my CV is fine but it's obviously not getting me where I want to go. What am I doing wrong?
Vera, London
Your e-mail is similar to many we receive, particularly at this time when so many jobs are at risk. As the economy shrinks and jobs are lost, many people have to face up to the need to retrain into another career or to find a career where they can use the skills they have acquired in other jobs.
However, if you are intending to change careers, it is really important that you take stock of your key skills and areas of competency before rushing your CV out. If you have had such a poor response to your applications, it suggests to me that you are either targeting jobs at random, applying for jobs for which you do not yet have the skills or qualifications or, most likely, sending out a CV that does not market your transferable skills for the job.
If you have a question for our Career Coach, e-mail us at  careers@ReConnectAfrica.com
Imagine you are a recruiter receiving a CV packed with specialist banking terminology as you are trying to recruit an office manager. Instead of giving you an idea of how the core skills you need for your vacancy have been demonstrated in the past by the candidate i.e. excellent administrative and organisational skills, negotiating skills, interpersonal skills, etc. the applicant has provided you with a list of bullet points pointing out their skills in banking software and the reports that they were responsible for. That CV will most likely join the pile of those considered irrelevant for the job whereas the applicant may well have all the key skills needed.
With a career change, you need to focus your CV to highlight those skills that are transferable to the job you are targeting. Avoid applying for any job at random and check how you make your skills and experience relevant each time. Job hunting takes effort and you need to do your background research and adapt each CV you send out to make sure it is relevant to the job at hand.
Finally, remember that in a tight job market, it not just about sending out your CV but also about accessing the less visible job opportunities out there.
If you would like help with getting your CV right, contact us to find out more about our range of CV services.
All the best!
Need some help to solve your career dilemma? Whether you are a recent graduate or a seasoned professional, our experienced careers coaches can work with you – on an individual or group basis – to help you get back on track with your career.
From online CV checking to face-to-face coaching, presentation skills training to making the right impact at interview, our careers services will help you reach your goals.
Contact us now to discuss your needs:  careers@reconnectafrica.com