Editorial - Love, Loss and Legacy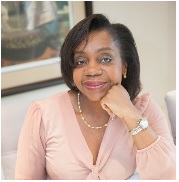 There is no beginning that has no end – Swahili proverb.
Three weeks ago, I said goodbye to my father for the last time. In common with many people who have experienced the loss of a parent, even as I write these words, I'm struggling to accept what they mean.
How to comprehend that such a mighty oak has fallen is still beyond me.
Fathers come in many guises; some acquire the title by default and as a fact of biology, but many earn the right to be called father.
I'm grateful beyond measure that I have been one of the lucky ones.
A Legacy of Firsts
A proud African who served his country, his continent and quite literally, as a specialist in international environmental law, the world, I often described him as a man of 'first's'.
From a First Class degree that propelled him into the world of academia, followed by a long stint as an international civil servant with organisations including the International Atomic Energy Agency and the International Maritime Organization (IMO), the United Nations specialized agency with responsibility for the safety and security of shipping and the prevention of marine and atmospheric pollution by ships. He was the first High Commissioner from Ghana to the newly independent republic of South Africa, and the first President of the newly established International Tribunal for the Law of the Sea.
'…he was a visible representation of discipline and focus, and the very essence of professionalism.'
My father was quite simply a great man.
I say this not because of the remarkable and stellar career that he built through painstakingly hard work, incredible determination, and an unrelenting commitment to every task he undertook.
I say this not because he was a fiercely ethical and uncompromising jurist who valued neither fame nor wealth, but only the knowledge that he was doing the right thing and making impartial judgements based solely on the facts in evidence.
I say this not only because he was a visible representation of discipline and focus, and the very essence of professionalism.
No. I say this because of the hundreds of people over the years to whom he offered an attentive ear, an encouraging word, a comforting presence, and loyalty even when unmerited.
I say this with a lifetime of memories of my father opening his door, his house and his heart to everyone; friends and relatives who shared our home, guests who were welcomed so warmly that we, his own children, would have to vacate our rooms, our grumbles ignored.
I say this because he was the quintessential family man, not only a father, but also a friend. At his happiest when surrounded by his family, he was a man of intelligence, great wit, and an impish sense of humour. A natural entertainer with his shrewd insights into life and people, he never failed to communicate his love for us or to demonstrate his affection.
Legacy
'(The) death of your beloved reminds you of your turn' say the Haya people of Tanzania, and losing someone dear invariably calls to mind our own mortality.
Every beginning has an end, but every end also leaves a legacy. Listening to the outpouring of messages, anecdotes, and recollections from those who have phoned or written over the past weeks to express their condolences, it was clear that my father leaves behind an enormous legacy, and earned each and every one of the many titles and honours he was accorded.
It acts as a reminder to me that each day we live, we get the chance to ask ourselves – how do I want to be remembered? And each day we live, we are given the opportunity to earn a legacy that will remain when we are gone.
The word I hear most often associated with my father is 'humility'. He neither understood nor tolerated self-aggrandisement. He had no need to shout about his achievements; they spoke for themselves. The only pride he exhibited was for, and of, his family: our accomplishments, both large and small.
So now, without him here to scold me for making a fuss about him, I am dedicating this issue of ReConnect Africa to this great son of Africa. I hope that by reading the article Making Maritime History and the 5 Minute Interview I conducted with him several years ago, you get a sense of not only the accomplishments, but also the man.

Managing Editor of ReConnect Africa and author of the novels 'Imperfect Arrangements' 'From Pasta to Pigfoot' 'From Pasta to Pigfoot' and 'From Pasta to Pigfoot: Second Helpings' and the books I Want to Work in… Africa: How to Move Your Career to the World's Most Exciting Continent' and 'Everyday Heroes – Learning from the Careers of Successful Black Professionals'