Editorial – Lessons from Leaders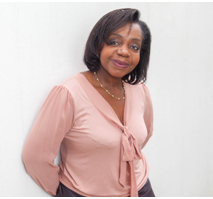 Along with millions of people around the world watching the inauguration of US President Joe Biden, I listened transfixed to the lyrical, powerful words of National Youth Poet Laureate, Amanda Gorman. Like everyone who heard her eloquently insightful poetry, I knew what this young leader meant when she referred to 'a force that would shatter our nation rather than share it'.
Her words left me pondering the importance of power and status and the visceral fear driving those who are so tied to the comforting notion of their exceptionalism that the very idea of sharing is an intolerable diminution of their status and sense of self.
The 'D' Word
A few days later, as I gathered my thoughts in preparation for a workshop on diversity and inclusion in the workplace, Gorman's words came back to me. We all know leaders who would rather watch their business decline than surrender to the notion of bringing in talent that doesn't look like them. But while no one expects turkeys to willingly vote for Christmas, even turkeys know we must all eat.
While no one expects turkeys to willingly vote for Christmas, even turkeys know we must all eat.
If you think 'diversity' is simply a buzz word or a passing fad, think again. Changing demographics, shifting global markets and diverse customers are facts of life and of business. The appalling scenes shown on our TV screens last month of domestic terrorists storming the US Capitol were an extreme example of the dangers of 'group think'. If there's no-one to check your assumptions, it's all too easy for those assumptions to be interpreted as facts and for those 'facts' to then drive behaviours and decision making.
Words Matter.
Language is a powerful weapon to galvanise people and influence behaviour. In my view, we need to reclaim words that have been twisted by some into a mockery of that which they espouse. Whether it's 'diversity' or 'woke', the call to broaden your thinking to include other views or to be awakened to the inequities that surround you is not something to be derided. These words speak to the fundamental decency each one of us deserves, irrespective of our race, gender, age, faith, orientation, or physical ability. Words matter, and we must challenge any attempt to misappropriate and misrepresent them.
The events that took place in America on January 6th offer a stark lesson to leaders that however challenging it may be to drive change,neither the status quo nor appeasement offer a long-term strategy. Because the truth is there's no negotiating with arsonists who would prefer to scorch the earth rather than share the planet.
A-Biden Values
While politicians can often prove a rocky choice when it comes to role models, I'm willing to take a punt on the values espoused by the new American leader. In his Inaugural Address, President Biden spoke of the cry for racial justice 'that can't be any more desperate or any more clear' and referred to the importance of unity to get things done, eschewing 'racism, nativism, fear and demonization' and even vowing to fire anyone in his team who talked down to another colleague or treated them with disrespect. These abiding values of dignity and respect speak to both our collective humanity and the golden rule of treating others as you would have them treat you.
Every organisation would do well to heed the lessons of inclusion and unity from these two very different leaders. Excluding talent because it's 'different' hurts not only those who are excluded but also those seeking to exclude. Africans have a proverb for pretty much everything, and as the Malagasy of Madagascar say, 'When two persons fight in the water, they both get wet'.
Equity and inclusion are not zero-sum propositions because when everyone is considered, everyone benefits. Simply put, even if you own the pitch, football is still a team game. You cannot play unless you involve others. And you cannot win if you don't choose the best players for your team –no matter what the best looks like.
Founder & Managing Editor, ReConnect Africa
Executive Coach, Career Consultant and author of the novels 'Imperfect Arrangements' 'From Pasta to Pigfoot' and 'From Pasta to Pigfoot: Second Helpings' and the books I Want to Work in… Africa: How to Move Your Career to the World's Most Exciting Continent' and 'Everyday Heroes – Learning from the Careers of Successful Black Professionals'