Editorial – Guys, Does Female Inequality Really Bother You?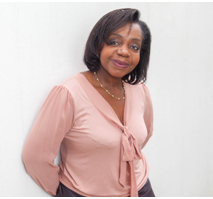 For the past couple of months, in a nod to International Women's Day,the media has been full of the usual stories that circulate at this time of year. You know the ones: the ever-present pay gap between men and women doing the same job, the preponderance of women in low paid, part-time jobs far below their level of capability, the lack of women on company boards, and so on. Once March and April are safely dispatched for another year, our fickle media's attention moves on to other matters until it's time to re-start the process.
Yet, it strikes me that this perennial inequality exists because not everyone thinks it's their problem. So, let me ask: Guys, be honest, do you really have an issue with the inequality women face in the workplace?
The obvious answer should probably be 'No, not really'. After all, who readily gives away their in-built advantages? Whether those advantages come through race, ethnicity, or class, many benefiting from the status quo remain blithely unaware of their privilege or justify it not as systemic but rather as the outcome of other people's inadequacies. It must be rather gratifying to be able to deny any unfair advantage while blatantly exploiting it.
So, much like asking turkeys to vote for a prolonged Christmas, how absurd is it to hope you guys will reject a blatantly unfair system that benefits you?
When It's Your Daughter
In a New York Times opinion piece, columnist Charles Blow voiced his outrage at the idea that his daughter, a great student with ambitions to study medicine, will be a victim of this systemic disadvantage.
"When I think of my amazing young lady going off into a world where there is still a gender-pay gap, it makes me furious," he says.
Blow has cause for concern. Let's just take the UK, for example. Mend the Gap, an independent review into gender pay gaps in medicine in England published in 2020, found in a nutshell that 'There are gender pay gaps throughout the medical profession. Analysing payroll data reveals basic gender pay gaps of 24.4% for HCHS (mostly hospital) doctors, 33.5% for GPs and 21.4% for clinical academics. These gaps are considerable for a single occupational group. They narrow when we use statistical methods to create hypothetical like-for-like comparisons of men and women across hours worked, grade, experience, and specialty. After this adjustment we would expect pay gaps to narrow, however, they remain substantive for many doctors, especially GPs.'
Much like asking turkeys to vote for a prolonged Christmas, how absurd is it to hope you guys will reject a blatantly unfair system that benefits you?
Well, guys, my guess is that it bothers Charles Blow because it's his daughter that's going to face discrimination as a woman in the field of medicine. But does it have to become personal before it becomes your problem? Maybe so.
Maybe it also needs to bother you financially before it becomes your problem? Research shows that companies that don't value women are losing business to inclusive companies that do. Not only is the purchasing power of females more significant today than ever before, but we like to do business with people that look like us and respect us. If the women in your company aren't feeling the love, how's that going to generate business with 50% of your market?
Guys, maybe all this inequality stuff might bother you if fewer women were interested in working for your business? Because the fact is when women don't see other women in senior roles in companies, they are put off applying.
Would it bother you if it turns out you're wasting money on recruitment, training and developing people who don't stay long enough to provide a return on your investment? The fact is that an increasing number of highly qualified professional women are leaving corporate life to start their own businesses. The reasons vary but several pieces of research cite unhappiness with the gender pay gap, the glass ceiling in corporate life, and ageism. What's this loss of talent doing to your bottom line?
Does it bother you to know that 'the Paula Principle' – a term coined by workforce researcher Dr Tom Schuller to describe the status of females working well below their level of competence - is alive and well in today's workplace and that you're not getting full value from the female talent on your payroll?
The fact is it is your hard-working wives, mothers, sisters, and daughters who are getting less than they deserve –and that should bother you.
Inequality isn't a women's issue, it's a societal one. When women are treated as 'less than', it doesn't make men bigger, but rather lessens us all. So maybe when more guys like you refuse to accept the status quo; the unfair salary offer to the new girl, the holding back of promotion for that women in the office who won't make a fuss, the rolled eyes at that Marketing Director leaving the office early because her kid is sick. Maybe, just maybe, that's when we'll all have a lot more to celebrate the next time March rolls around.
Founder & Managing Editor, ReConnect Africa
'Imperfect Arrangements'
'From Pasta to Pigfoot'
and
'From Pasta to Pigfoot: Second Helpings'
and the books
I Want to Work in… Africa: How to Move Your Career to the World's Most Exciting Continent'
and 'Everyday Heroes – Learning from the Careers of Successful Black Professionals'
* This article has been updated from an earlier version