"Come Home" was the message from the Homecoming Revolution as it launched a major exhibition and seminar to attract South African skills in the UK.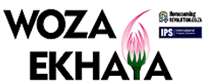 Organised by the Homecoming Revolution, Woza Ekhaya is an initiative which took place in London and Dublin at the end of October to bring back skilled South Africans and to create jobs in South Africa.  In partnership with a leading South African -owned property company in the UK, International Property Solutions, the event was a major seminar and exhibition held at Chelsea Football Club in London over 2 days.
The Homecoming Revolution was founded by South African Angel Jones who was stirred to return home from London after listening to President Mandela speaking in Trafalgar Square.  Realising that South Africans needed to be reminded of the good things about their homeland, she began the Homecoming Revolution on her return to South Africa.  In January 2003 the Homecoming Revolution was launched across the internet to 27,000 South Africans worldwide. 
The South African Diaspora
The Homecoming Revolution estimates that a total of about 3.5 million South Africans are living outside the country, while the South African High Commission in London guesstimates that up to 1.5 million South Africans are currently living in Britain alone. 
"As a country, South Africa has as yet not taken the matter of skills to a skills revolution level.
To achieve that, we must be united as a nation in pursuit of this goal. It must be one of the indelible marks of the new, democratic order in which we all share."
Phumzile Mlambo-Ngcuka Deputy President, South Africa
With sponsorship from First National Bank, the organisation facilitates introductions for South Africans returning in respect of financial, business or skills opportunities.  In particular they provide a forum for business networking, promoting entrepreneurship and small business in South Africa by way of local networking events.
By encouraging and helping South Africans living abroad to return home to make a difference, the Homecoming Revolution works hard to change negative attitudes about South Africa and talks directly to the country's Diaspora to facilitate homecomers in settling back in.
Returning Skills to South Africa
As South Africa's economy continues to expand, a key concern faced by the country is the shortage of key skills across a range of sectors.  Woza Ekhaya was the first event of its kind organized by the Homecoming Revolution.  By connecting with skilled South Africans abroad and communicating the opportunities open to them back home, the organizers hope that this event will have begun the process for the return of these much needed skills. 

According to the organizers, whilst South Africans abroad tend to be predominantly white, there are well-educated black, coloured and Indian South Africans that have lived in exile and studied abroad, there are also those that have taken advantage of the career opportunities in first world countries that offer nurses, doctors, teachers, engineers better income levels and job fulfillment.
Many of the Homecoming Revolution's team members have themselves lived abroad.  Martine Schaffer, the Managing Director of the organisation, lived in the UK for 15 years and is a homecomer herself.  With a background in Public Relations, Marketing and Business Development, Martine has no regrets about her decision.  "I returned home in 2003," she says, "and I haven't looked back!"
Woza Ekhaya
With Woza Ekhaya, the organisation decided to take a practical approach. By facilitating South African companies looking for skills, to engage with South Africans interested in returning home, Woza Ekhaya was the natural follow-on from their previous events.
"We believed it was time to do something tangible," explains Schaffer.  "Companies in South Africa wanted the opportunity to connect with South African talent abroad.  There are opportunities across many sectors and skilled individuals who have been in the UK and gained experience while living there have a lot to offer."
"For every 1 skilled South African that returns to South Africa: 10 new jobs are created."
With nearly 1.4 million South Africans living in the UK, London was the obvious place for the organizers to launch the event, says Schaffer.  A second event took place in Dublin to address the growing South African population in Ireland.
Woza Ekaya included an exhibition of South African employers including Netcare, Rand Merchant Bank, PriceWaterhouse Coopers, Makro and Sapi, wishing to attract the skilled workforce back to South Africa, accompanied by other support services related to moving back home and property companies, including UK based HR and Career management company, Interims for Development.
The seminar involved experts in various fields who spoke openly and honestly about South Africa's issues, from crime to the country's economic outlook.  There were a range of panel discussions about the job market and opportunities available to returning ex-pats and property outlook and investment advice.  The event also included a series of workshops with a focus on the practicalities of starting up businesses in South Africa, BEE for Small and medium sized enterprises and how to approach the South African job market and investing in property.
With its focus on job opportunities and information on creating new businesses and finding properties back home in South Africa, the expo offered a wealth of useful information as well as actual job vacancies to people returning to South Africa.
"People need to be proud of how far we've come."
"Our research has shown that South Africans' biggest fear in returning is being able to find employment," said the organisers.  "There are plenty of opportunities available, but this is not the message that South Africans internationally are aware of."
"We know that 'for every 1 skilled South African that returns to South Africa: 10 new jobs are created.  We realize that we have a tough time competing with countries in the first world category but we are confident that what South Africa has to offer is not only more than enough, but lends a life of significance instead of simply one of mere existence. With all we have to achieve, people need to be proud of how far we have come and not discouraged by what still needs to be achieved."