By Tina Boadi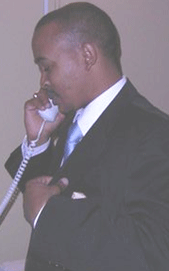 As new research reveals that almost half of London's employers rely on migrant workers to plug skills gaps, the UK Government has taken steps to limit new migrants to those with the type of skills the British economy needs.
In an effort to ensure that only individuals who will benefit the United Kingdom through work and study are allowed to enter, the UK's Home Office is reforming the country's entire immigration system. Under the new policy, all migration and immigration routes into the UK will be based on a merit-based point system. The first set of revisions rolled out saw changes to the Highly Skilled Migrant Programme (HSMP) scheme in November 2006 and processing under the new rules began on 6 December 2006.
Highly Skilled Migrant Programme
Instituted in January 2002, the HSMP scheme has provided talented foreign nationals with exceptional skills with the opportunity to enter into the UK to seek employment or to become self-employed Consultants.
The Highly Skilled Migrant Programme is different from the work permit arrangements because, as a points-based immigration scheme, applicants do not need a specific job offer in the UK to apply. Points are scored in four main areas: qualifications, past earnings, age assessment and UK experience.  There is also a specified required evidence to meet mandatory English Language requirements.  Applicants need to score 75 points or more and meet the English language requirement in order to qualify as a highly skilled migrant.
Under the scheme, applicants are initially permitted leave to remain in the UK for two years, after which an extension can be sought for a further three years.
The key changes in the recent revisions to the HSMP scheme include:
Points for previous work experience have been removed. However, one can now gain 5 points for UK work experience or if their academic qualification was gained in the UK.
The maximum number of points one can gain under the previous earnings section has gone down to 45 points from 50 points. The earnings are scaled to the specific region of origin for the applicant.
The age assessment has been modified on a sliding scale. If one is under 32 years of age, possible points can be gained as follows: 27 years or under (20 points), 28-29 years (10 points), 30-31yrs (5 points), 32 years or older (0 points).
Academic Qualifications
To gain points from academic qualifications, one must hold at least a Bachelors degree or a professional qualification, as follows:
PhD – 50 points
Masters Degree (e.g. MA, MSc or MBA) or Professional Level Qualification (e.g. Chartered Accountant) – 35 points
Bachelors Degree (e.g. BA, BSc) – 30points
None of the above – 0 points.
There is an MBA provision that automatically grants candidates who have graduated from an eligible MBA programme, since December 2004, the minimum 75 points.
Proficiency in the English language is a must. To show English language ability, one needs to hold a bachelors degree that was taught in English, or possess an International English Language Testing System qualification that is no more than two years old.
All supporting documentation has to be submitted at the onset with an application as there is no longer an opportunity to submit any missing relevant documentation at a later stage.
Should an HSMP application be refused, applicants can request a maximum of one review on the decision. There is no fee for the review of the decision. However, it remains the case that reviews can only be considered based on the information already provided. If one wishes to produce any new information or documentation a new application will need to be submitted along with the relevant fee.
Visit www.workpermit.com/uk/hsmp_calculator.htm to calculate your HSMP points for entry into the UK.