Making the Write Choice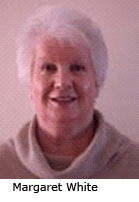 Can examining someone's handwriting give you insights into their personality and whether they will fit into your team? 
Graphology goes back to the days of ancient Greece.  However, argues leading British graphologist Margaret White, it has a powerful role to play in today's recruitment mark
When reading this article you may well argue, 'I rarely write, I always use the computer - text or e-mail my messages' - but in order to be able to do these things you must, as a child, have learned both to read and write.
Have you noticed the amount of pleasure and warmth of emotion that a handwritten note or card gives you? The written word is still considered to be a more convincing means of communication and to make the greatest impact on the degree of recognition and of the importance of the message that it conveys. Writing by hand is the only method of communication we have left when we cannot speak directly one to the other because the technology required for electronic communication has broken down. So in an age where handwriting is said to be going out of fashion, it is as well to remember that handwriting is an essential skill of contact between people, if their history and remembrances are going to be certain to survive
An accurate picture of who you are
Today more and more people are becoming aware that handwriting is not just a means of expressing oneself on paper. It paints an accurate picture of who and what you are to the professional graphologist who carefully measures every mark placed upon a sheet of paper by the writer, and the way they have adapted the 'copy-book' they learned as a child to suit their temperament and purpose. From this, the graphologist will be able to build up a detailed picture of the writer as a unique human being. Indeed, there will be very little, if anything, that the analyst does not learn about the writer.
This knowledge forms the basis of a totally objective assessment of the personality of the writer - the insight that it gives to the reader is invaluable. It can often play a guiding role in the development and growth of confidence, potential and ability in the writer, enabling them to define the aims and objectives that they may have, and to find fulfillment and understanding of both themselves and others. Certainly, the effects of outside commitments and influences are not immediately recognisable, either to the writer or even to those who know them well, as they occur gradually over a period. Very rarely do they happen overnight. The Graphologist can chart the course of such changes and the overall effect they may have had, not only on the writer, but also upon their immediate family and friends.
Assessing the Writer
A professional graphological assessment of the writer can also give definitive guidance to others, when assessing or seeking to develop their current abilities, potential to grow/learn and their joie de vivre. Many companies, worldwide, have found that employing a graphologist is an unobtrusive, practical and cost effective method of providing an accurate and objective assessment of a candidate's ability, integrity and personality. The assessment may also give a sound indication as to whether the writer will work well with the colleagues and associates already in place within the company, eliminating the prospect of personality clashes. Graphology, therefore, encourages a good mix of co-operation, energy, knowledge and ability that should produce outstanding
It is unnecessary for the graphologist to be able to speak or read another language for them to produce accurate assessments of handwriting. Provided they are given the gender and information of where a child was first brought up and went to school (and when recruiting - a detailed job specification) - the graphologist is then able to produce an assessment with the same degree of accuracy as when analysing a handwritten document in their own language. For in this global village of ours, the myriad of alphabets, traditions and words are gradually becoming integrated into every society.
Margaret D White MBIG [dip] FRSA is one of the UK's leading graphologists, a Founding Member of the British Institute of Graphologists (1983) and a Fellow of the Royal Society of Arts (1992). Margaret practices as a consultant graphologist under the name Graphocentric. Her areas of expertise include recruitment and short listing of candidates, team building, senior management training, career change and vocational guidance for students and graduates. Prior to her career in graphology Margaret worked in several areas of commerce, industry and the service sectors. For further information visit www.graphocentric.co.uk or margaret.white@graphocentric.co.uk