Just when did those careers African parents always wanted for their kids become so uncool?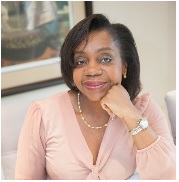 When a friend of mine recently vented her fury and disappointment at the fact that her privately educated son had announced his plans to train as a plumber's apprentice, I listened sympathetically.
Why, she railed, had she bothered to sacrifice for so many years to give him a good education if he was going to choose something he could have done after leaving school, and not the top university she had slaved to get him into.
"He's not interested in a professional career, because it's 'boring'," she snorted. "He says he wants something more hands-on" – a wish she was probably tempted to fulfil in quite another way.
Too Cool for School
A study which polled school-going students across Australia, seeking to gauge their perceptions of different industry sectors and how they were going to decide on their eventual careers, don't make happy reading for people like my friend. This comprehensive study of 16 to 18-year olds – or Generation Y in demographic speak (those born roughly between 1980 and 2003) – showed that careers such as Medicine, Law and the Arts are now seen as decidedly 'uncool'.
Does this mean that the hopes of many parents to be able to talk about 'my son, the doctor' or 'my daughter, the lawyer' are doomed to remain just that?
The study showed that this generation has an affinity for both practical education and to pursue cool, 'sexy' careers, mostly within the creative industry. Of the students polled, careers in television (25%), the music industry (24%), film (23%) and digital media (22%) featured most frequently, while over 65% of respondents rating 'acting' as a job which 'attracts the sexiest people'. The survey also showed a marked shift towards practical education, with an astonishing 83% of those considering future education specifying that they would rather pursue studies that gave them practical skills which are 'useful in the real world'.
"We weren't actually surprised at the results," said Marco Bettelli, Managing Director of the Asia Pacific, Middle East and Africa regions for SAE Institute, the global college which commissioned the study, and which offers both short courses and full-time courses in Film, Audio, Animation and Interactive Media Design.
"We've seen a considerable increase in interest from students wishing to pursue non-traditional areas of study, as students choose to take advantage of the opportunities available in the new creative industries."
Industries about which, many parents, still struggling to come to grips with the concept of new media, have only the haziest notions.
Tradition vs. Creativity and Innovation
So, when did being a lawyer, a doctor or a teacher come to be seen as 'uncool'? And does this mean that the hopes of many parents to be able to talk about 'my son, the doctor' or 'my daughter, the lawyer' are doomed to remain just that?
Interestingly, this generation appears to have embraced what many older people struggle with – the idea of finding a job that takes into account your skills and interests, rather than doing the job expected of you and looking for another outlet for your talents and interests.
The respondents to the survey felt no inclination to follow traditional career paths but did feel strongly about aligning their personal proficiencies with their chosen career path, with 67% actively searching for careers that 'fit their interests and talents', allowing them creativity and the opportunity to be innovative in the workplace.
Time for Change?
Are these young people wrong to want to spend the bulk of their week doing a job that makes use of their interests and talents? Indeed, is it their responsibility to fulfil their parents' ambitions, irrespective of their own?
As I consider the significant number of frustrated clients I have coached, many of whom have followed what their parents considered choice careers, it's hard to disagree with the logic of Generation Y.
Think for a moment of the legions of people – you might even be one of them - who dread the thought of Monday mornings. Consider also the increasing number of mid-career professionals now seeking a career change and the chance to do something they consider more meaningful with their lives.
Maybe it's time for us to learn from Generation Y and to start realizing that it's never too late to become cool.

Author of the novels ' From Pasta to Pigfoot' and 'From Pasta to Pigfoot: Second Helpings' and the books 'I Want to Work in… Africa: How to Move Your Career to the World's Most Exciting Continent' and 'Everyday Heroes – Learning from the Careers of Successful Black Professionals'