Dear Career Coach,I am setting up a business and I really believe in my product but I need ideas about how to make sure that it sells.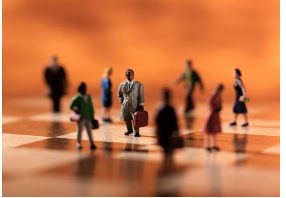 Dear Career Coach
I am setting up a business and my biggest concern is how to stand out when so many businesses out there are fighting to get customers? I really believe in my product, but I need ideas about how to make sure that it sells.
The digital age has led to an explosion in entrepreneurship and innovative ways of delivering products and services, many of which are successfully disrupting existing business norms.
Standing out in a crowded marketplace means knowing your product or service well. It also requires you to be able to clearly define its unique selling points (USPs) – that is to say, the features or characteristics that set your product or service apart. Once you have identified your USPs, you can use these to help you position your product and steer the way you approach your marketing and advertising. Being clear about what makes your product special will enable you to use this information to attract customers.
Are you offering something that is completely new in the market place? If so, that will be its own USP – there simply isn't anything else like this out there! If not, how does what you offer differentiate itself from the market? there are a number of ways that you can define the USPs of your business, including the following:
With so many people moving into self-employment, knowing how to market your business will be critical if you want to succeed.
All the best!
Need some help to solve your career dilemma? Whether you are a recent graduate or a seasoned professional, our experienced careers coaches can work with you – on an individual or group basis – to help you get back on track with your career. From online CV checking to face-to-face coaching, presentation skills training to making the right impact at interview, our careers services will help you reach your goals.
editor@reconnectafrica.com