What's on in November and December? Take a look at our listing of free and paid-for events and activities and take advantage of discounts available to our subscribers.

The following is a listing of events taking place in the UK and overseas in November and December 2016. For further information, please contact the organisers directly.
PLEASE NOTE
: ReConnect Africa accepts no responsibility for any of the events listed and/or any dealings with the event organisers.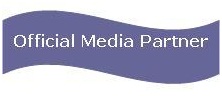 2-3 November - International Islamic Banking Summit Africa 2016, Djibouti Palace Kempinski, Djibouti

IIBSA 2016 is an innovative landmark gathering which regularly convenes global industry leaders to boost economic development and facilitate greater trade and investment flows between Africa and the OIC markets through Islamic finance.
Islamic finance brings several key value propositions to Africa; most notably in the areas of enabling infrastructure finance, boosting international trade & investment flows, and deepening financial inclusion; and accordingly the Summit will focus on "Harnessing the Driving Forces for the Successful Development of Islamic Finance in Africa".
http://www.ethicolive.com/events/islamicbankingdjibouti/
To 6 November - Film Africa Festival 2016, London

Film Africa is the Royal African Society's annual festival celebrating the best African cinema from across the continent and diaspora. Our sixth edition will take place in venues across London from Friday 28 October - Sunday 6 November 2016. Enjoy 10 days of discovery, lively debate, family fun, industry insight, parties and live music. The full 2016 programme will be released on 1 October.
For more info visit: http://www.filmafrica.org.uk/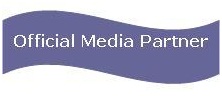 8-10 November- Securexpo East Africa, Nairobi, Kenya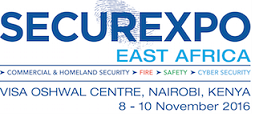 The largest commercial and homeland security exhibition.
Securexpo East Africa is the largest regional event that is focused on the security market. In 2015, the exhibition welcomed 50 exhibitors from all over the world to showcase their products to the regional visitors that were in attendance. With over 1700 trade visitors, the event was instantly the biggest of its type.
The Kenya security market is currently going through a period of substantial growth. With economic growth, political stability and both public and private investment, the opportunity for companies is incredibly appealing.
As a result, the 2016 exhibition has already grown and organisers are expecting it to be at least double the size of the previous exhibition. The event is officially endorsed by the Kenya Security Industry Association (KSIA).
For more information, please visit: www.securexpoeastafrica.com
8 November - Centenary Lecture: Forest Whitaker, Artist and Social Activist, SOAS, London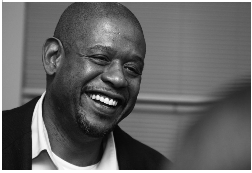 Valerie Amos will share a conversation with Mr. Whitaker on his work with the Whitaker Peace & Development Initiative, which empowers young people in communities affected by violence to become forces for peace and voices for change.
WPDI's efforts are part of a larger international movement to shift humanitarian aid from a model that simply provides services to fragile communities toward a framework that eliminates the need for aid to begin with.
The discussion will focus on how youth in conflict-impacted regions can be trained and equipped to transform their communities from within.
Contact email: centenary@soas.ac.uk
Contact Telephone: 020 7898 4054
Photo (c) Stephen Poff - CC license
9-10 November – CIPD Annual Conference and Exhibition, Manchester

The CIPD Annual Conference and Exhibition is the UK's leading HR event of the year, attracting nearly 4,000 senior decision-makers looking for solutions, whether that's in L&D, employee benefits and reward, talent management, coaching or HR software. 92% of visitors would recommend the event to a colleague and 77% don't attend any other show.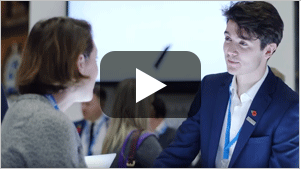 Get a look at the 2016 event programme
A more concentrated, future-focused conference programme
Longer breaks for networking and visiting the exhibition
New conference formats: ACE Talks and HR in Dialogue
New content streams on the latest trends and HR interests
10 November – The Place of Heritage Renewal in Forging Confident Futures, Accra, Ghana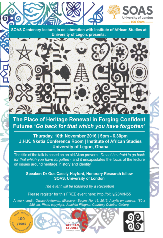 The Place of Heritage Renewal in Forging Confident Futures: 'Go back for that which you have forgotten' Thursday, 10th November 2016 | 5 - 7pm | Lecture Theatre, African studies Institute | University of Legon, Ghana
The title of the talk is based on an old Akan proverb- Do not be afraid to go back for that which you have forgotten- and it encapsulates the focus of the lecture on issues around heritage, history and identity.
Speaker: Dr Gus Casely-Hayford, Honorary Research fellow, SOAS, University of London
Please register here
For more info please email: cas@soas.ac.uk
10-11 November – Africa Works!, Amsterdam, The Netherlands

Africa Works!, the largest event in The Netherlands that focuses on doing business in Africa, will take place in November under the theme 'Innovation in finance.' Securing finance is an important hurdle for local entrepreneurs as well as foreign companies that operate in Africa.
Whether you are a startup or a bigger company looking for an investment of millions, Africa Works! is the place to be. The third edition of Africa Works! will be organised together with development bank FMO and the Dutch Ministry of Foreign Affairs.
Entrepreneurs in Africa often meet unexpected challenges, and are faced with steep interest rates which are often well above 20 percent. Therefore, Africa takes the lead in coming up with innovative solutions which bypass the traditional banking sector. Africa Works! is organised by NABC in cooperation with the African Studies Centre Leiden (ASCL).
Tomi Davies from Nigeria, the president of the African Business Angels Network, will hold a keynote speech on the second day while the gracious Ugandan BBC journalist Nancy Kacungira will moderate the event. Africa Works! Is expecting between 400 and 500 participants, ranging from fintech startups to prominent banks and financing institutions
13 – 16 November 2016, IPM 60th Annual Convention and Exhibition, Emperor's Palace, Gauteng, South Africa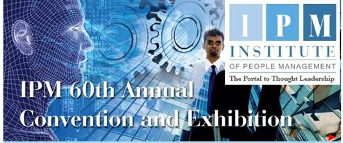 Convention theme: "HR Champions – Winning Solutions for the Future"
We would like to invite you to attend the IPM Annual Convention & Exhibition scheduled to take place in November at Emperors Palace. The 2016 Convention sub-themes are:
The Essence of Great Leadership
Characteristics of Great Businesses>/li>
Intrinsic Value of a Great Culture
Please register Click here to view the speakers & more about this event.
13-20 November - Beyond Nollywood, BFI Southbank, London
Curated by Nadia Denton in association with African Odysseys and part of BFI BLACK STAR.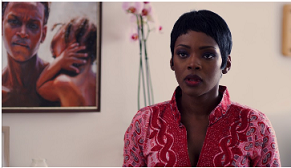 A 3-day programme of international Nigerian Cinema showcasing a new crop of filmmakers who are revolutionising the industry - beyond Nollywood.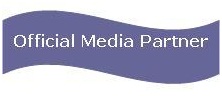 16-18 November – 5th Commercial Farm Africa 2016, Addis Ababa, Ethiopia
Centre for Management Technology, a global conference organizer is organizing the 5th Commercial Farm Africa 2016 on 16-18th November in Addis Ababa, Ethiopia.
In partnership with the Ethiopian Agricultural Transformation Agency, this established must-attend event for the global agriculture community focuses on dual themes of "Agriculture transformation through value additions and innovative technologies" and "How farms adapt to new market conditions and commodity prices?"
Highlights:
Where are the next hot spots for Africa's agri investment?
Innovative technologies to drive farm productivity & access to markets
Sustainable farm investments & operation case studies
Focus: Rice, Soya, Fruits, Palm, Bioenergy Crops, Sugar, Wheat, Corn, Tea/Coffee
Access to affordable input materials amid market consolidation
Improving soil health & nutrients management
Financing agri projects & options
Closing the gap in energy-infrastructure link
The Keynote address is by H.E Dr. Mebrahtu Meles, State Minister, Ministry Of Industry, Ethiopia and SGS is the summit's Corporate Sponsor and Exhibitor. There is also an Optional Site Visit to Upper Awash Agro Industry Enterprise (UAAIE) on 16th November 2016.
For more details click on http://www.cmtevents.com/main.aspx?ev=161134&pu=268653

OR contact Ms. Grace Oh at call +65 6346 9147.
16-17 November – The West African Property Summit, Accra, Ghana

The West African Property Summit (WAPI) takes place in Accra, Ghana on 16 – 17 November. This two-day conference will be a deep dive into issues affecting the West African real estate market, and a start for discussion and solutions building. The summit tackles discussions around development, private equity, finance and economics, with insights from some of the best minds in real estate investment today.
In addition to the experts in this release, speakers for the summit also include:
Kojo Addo-Kufuor
Managing Director, Ghana Home Loans
Funke Okubadejo
Director: Real Estate, Actis Real Estate
Jan Van Zyl
Head of Property Development, Novare
Kofi Asomaning
Managing Director, Capri Investments
Cheick Sanankoua
Managing Partner, HC Capital
Lasse Ristolainen Development Director: Sub-Saharan Africa, Hilton
For details and to register: www.WAPISummit.com
17 November – People Analytics Europe, Madrid, Spain

The world's fastest-growing People Analytics conference series is opening its first edition in mainland Europe! The event takes place at the Hotel Puerta America in Madrid.
After a storming success at People Analytics 2016 in April, with 320 attendees making it the largest of its kind in Europe, People Analytics heads south for a one-day, two-track showcase of some of the best practice in getting started, as well as advanced thinking from leading firms.
Here are some highlights:
Two tracks covering Strategy & Capability, and Business Impact
Speakers including Bersin by Deloitte, GE Energy, Ahold Delhaize, Adidas, BBVA, Nestlé, SAP, IBM and Pure Storage, with more to be announced
We will be welcoming back David Green, Jonathan Ferrar, Peter Howes, Mike West (former Google), Max Blumberg, Luk Smeyers and Jim Matthewman.
This is a unique chance to hear from the very best, in a beautiful Spanish setting. Post-conference tours within Madrid and out of the city are also available.
Read more - Get the agenda - Book now
22 November – Liberia-UK Trade & Investment Forum, Monrovia, Liberia

Liberia's first ever, in-country investment summit, will be held in Monrovia on 22nd November, 2016.
HE President Ellen Johnson Sirleaf will open the forum which will bring together senior government stakeholders, international investors and business leaders to discuss the incredible investment opportunities in the country. The programme will comprise of plenary sessions which will cover key sectors including; Energy, Infrastructure, Agriculture and Mining. There will also be a number of smaller roundtables held in the margins, expanding on other investable sectors as well as B-2-B meetings held on the following day.
Speakers including the President and her senior ministers, will present alongside representatives from the private sector, helping to articulate the country's investment requirements and potential, giving a full picture of the opportunities in Liberia. To view a copy of the programme please click here.
The audience will include key decision makers from the international business community as well as representatives from Liberia's business community, offering an unprecedented opportunity to network both with Government and with the private sector of Liberia.
The Liberian Embassy in London will expedite all visa requests for individuals wishing to attend the forum. To register your interest in attending the event, please contact Rebecca Isaacs
Rebecca.Isaacs@developingmarkets.com).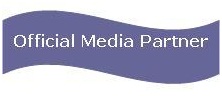 23-24 November - 1st Annual MSGBC Summit & Exhibition, Dakar, Senegal
The North West Africa Atlantic Margin is one of the most underexplored basin, currently attracting a lot of international interest. Both gas and oil have been found in 2014 and continued to be positively appraised in 2016.
The aim of this Summit is to provide a business to business platform where the industry stakeholders will provide updates on their acreage, discuss possible farm-in opportunities and assess options to invest in this high-potential basin.
Interested in attending this event supported by Petrosen, register your interest here [http://msgbc.theenergyexchange.co.uk/register/].
Website: http://msgbc.theenergyexchange.co.uk/
Organiser: The Energy Exchange
Contact: Rosie Brewster,r.brewster@theenergyexchange.co.uk +44 (0) 20 7384 8013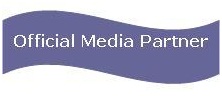 23-25 November - AGRA – INNOVATE 2016, Lagos, Nigeria
Now in its 3rd successful year, Agra Innovate West Africa is widely recognised as the region's leading crop production, processing and manufacturing tradeshow, connecting suppliers from some 20 different countries across 4 different continents to serious local buyers and business partners. It is taking place on 23 – 25 November 2016 at Landmark Centre, Lagos, Nigeria.
The seminar sessions have been finalized with a new pick-and-choose format that differs from the previous two years. The new pricing scheme for the paid sessions, as well as the free Farmers Training Day, makes the event accessible to everyone in the West-African agriculture sector.
If you are interested to see the full list of seminars, you can download our brochure here.
For further information visit us: http://www.agra-innovate.com/westafrica/home/
26 November - BYA Awards, Rainham, Essex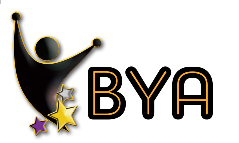 The 6th National BYA Awards takes place on Saturday 26th November 2016 at The CEME Conference Centre, Marsh Way, Rainham, Essex RM13 8EU.
The BYA Awards serve as a platform of excellence to highlight the many achievements made by young people in our community that are typically overlooked.
Since its inception in 2008, this event has celebrated the success and achievements of over 300 individuals throughout the UK in front of audiences at different venues in London.
For details and to register: www.bya-awards.com
26 November – Women in Leadership Conference, London Marriott Hotel West India Quay, Canary Wharf, London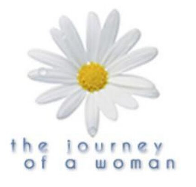 The Women in Leadership Conference hosted by Her Story Matters is a must attend conference for aspiring leaders! An array of high profile, experienced, influential and award winning women leaders will share the 'how to' of leading successfully and provide practical ideas towards achievable solutions. This conference is aimed at inspiring, motivating and empowering women to confidently pursue their dreams against all odds, despite external pressure and adversity, not to.
The Women in Leadership Conference will include Q&A sessions aimed at maximizing the effect of Her Story Matters solutions approach toward overcoming inertia in business and personal circumstances, artistic entertainment, visual creative work, and the telling of inspiring stories.
Keynote speakers include:
*Sherry-Ann Dixon* *Dr. Neslyn Watson-Druée*Dr. Muzvare Betty Makoni* Jan Floyd-Douglas* Jenny Gareth* Tricia Trotman-Maraj* Haseena Bheekhun* Alistair Soyode*The Baroness Stedman-Scott OBE*Priscilla Nwikpo*Harriet Khataba*
This premier conference is expected to have up to 200 guests creating a very intimate and exclusive setting. Attendees include a number of dignitaries, MP's, and High Commissioners, and will be broadcast live throughout the UK on Sky channel 182 and Freeview 244, Nigeria, and globally via FB, the Her Story Matters website, and on Youtube.
For information and to get your VIP/Standard tickets visit: http://www.herstorymatters.com/women-leadership-conference/
To 26 November - Romuald Hazoumé, ALL IN THE SAME BOAT

October Gallery, London, presents All in the Same Boat, an ambitious new exhibition on the theme of immigration, by internationally acclaimed artist Romuald Hazoume. This will be the artist's fourth solo exhibition at the London based gallery and will consist of three major installations, paintings, photography and masks. Hazoume's works are humorous and wryly political. His assemblages are specifically tied to his vision of society and his take on global problems.
28-30 November – Sudan International Agriculture Business Form & Exhibition, Khartoum, Sudan

This is an event you can't afford to miss—join us for the Sudan International Agriculture Business Forum & Exhibition 2016 —the largest gathering of agriculture professionals in the Sudan. The Summit is brought to you by the Valiant Business Media.
The Summit provides the perfect opportunity to meet with hundreds of agriculture professionals and share exciting news about your company or organization's products and services. You can be an exhibitor at one of the largest events in the country.
ABOUT THE SUMMIT
The concept is the responsibility and opportunity that the agriculture sector has to be an engine of flourishing for all people, locally and globally. Located in north-eastern Africa, Sudan's agriculture sector employs over 80% of the work force and accounts for nearly 40% of the Gross Domestic Product. With over 300 million feddans of fertile land has a tremendous potential in the field of Agriculture.
Dialoguing on these resources and the opportunities ahead, we landed on the Global Agriculture Summit 2016 as our first summit. Providing the latest best practices in everything from agricultural production and marketing to sustainable community development and the theology of food, the summit will equip people to grow their communities and connect those with a passion The summit will be a venue where we can start to connect and link together the resources, knowledge and passion of people in the agriculture sector from Sudan and numerous others other countries around the world.
We hope many of you will join us at this event, from those actively involved in agriculture to those still seeking their calling. Be a part of building global connections, relationships and a community working together in agriculture for a flourishing world.
For details and to register:
http://www.sudanagriculture.com/index.html
***20% off for Reconnect Africa members. ***
Contact: Mariam Kamran Email: Mariam.kamran@valiantbmedia.com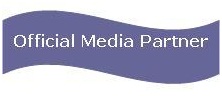 30 November – 1 December – 14th Annual African Capital Markets Conference, Cape Town, South Africa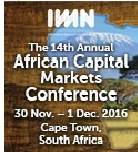 IMN's 14th Annual African Capital Markets Conference will return to Cape Town, South Africa on November 30 - December 1, 2016 for what has been established as the longest running and largest capital markets gathering. This year's revitalized and timely programme will look towards the future of African capital markets, with a particular focus on emerging markets in Sub-Saharan Africa. This essential industry event is the premier annual forum for African sovereigns, corporates, local regulators, local and international investors, and financial service providers with interest in fostering the diversity of investment and funding options via local capital markets.
For further details and to register: http://www.imn.org/structured-finance/conference/African-Capital-Markets-2016/
30 November – 2 December – OEB 2016, Berlin, Germany

OEB 2016is unmissable. The global, cross-sector conference on technology supported learning and training, OEB has pushed boundaries and catalysed new ideas for more than two decades. This year's event will be more innovative, more informative, more exciting and more fun than ever. Whether you want to listen, learn, present or party, join us in Berlin for the world's most inspirational conference in the industry. With more than 100 interactive sessions to choose from, on topics from learner-led design, serious games and interactive video to digital skills, investment and workplace learning, your schedule will be packed. With everyone from chief executives of leading education and technology companies, CLOs and talent management officers, deans and directors, investors and inventors, entrepreneurs and business leaders, policy advisors, officials and senior civil servants, researchers and technologists OEB is a great opportunity to make new contacts. And it's the best chance Europe offers to present your organisation to potential buyers and business partners. Our exhibition will feature new products, services and solutions from all over the world.
So, if you want to make an impact, contact us for more information about exhibition, partnering and sponsorship opportunities at marketing@online-educa.com
During the three days of OEB, the Hotel InterContinental is the place to be. Stay close to the heart of the action and benefit from the Early Bird room rate at the conference venue.
December 2016
5-6 December – 3rd Oxford Symposium on Population, Migration and the Environment, Oxford

The 3rd Oxford Symposium on Population, Migration, and the Environment will be held at St Cross College, Oxford, U.K.
The Symposium seeks to cover a broad agenda that includes disciplines such as economics, education, environmental studies, agriculture, law, political science, religion, and social studies. Topics for presentation may reach beyond these areas, and our website contains an extensive list of suggested topics.
Papers presented at the meeting will be subsequently peer-reviewed by external readers for possible inclusion in Symposium Books or sponsored academic journals.
For further information, please visit the website
PLEASE NOTE: ReConnect Africa accepts no responsibility for any of the events described above and/or any dealings with the event organisers.
To notify us of your event and discuss advertising and marketing options, please contact us at: editor@reconnectafrica.com