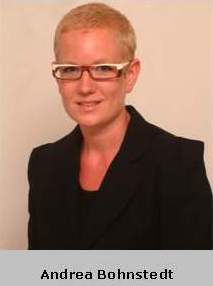 Andrea Bohnstedt explains why a book is good for your head and SMS English may be bad for your business.
It is not exactly a secret that I spend a lot of time on Facebook – a good 600 people can attest to that. You can look up any number of articles on how it undermines productivity at work, but since I work for myself, I would have to tell myself off, and I usually argue with myself that it's really all research. For work, of course. I write a column. I need inspiration, topics, ideas. So it's entirely excusable.
Recently, I stumbled across a lively debate on a friend's page. However, skimming through the more than 50 comments quickly became a bit of a hair-raising read. Never mind the topic, but few of the people in that discussion could actually string together a sentence. A proper sentence - with correctly, fully spelled words, and punctuation. It was a long, long stretch of sms-style butchered words, spaced with dot-dot-dots. It made my head hurt, and more often than not, it also made little sense. Thinking about it, I was also quite sure that a good number of the contributors were university graduates.
Now I realise that I sound like my grandmother. Both of my grandmothers, in fact – both ladies were sticklers for form. But SMS English is one of my pet hates. Even in an actual SMS, I find it rude if you can't take the time to spell out the words, and if it's not in an SMS, it's really inexcusable. I've told people off for 'nyc tym'-type sentences, and I think vowels are your friend and should be used.
SMS English is one of my pet hates. Even in an actual SMS, I find it rude if you can't take the time to spell out the words, and if it's not in an SMS, it's really inexcusable.
But why should this matter for a business column? Because the ability to write a correct sentence does matter, in business as much as elsewhere, and it matters on several levels.
For starters, I have less confidence in counterparts whose communication is sloppy, because that makes me wonder where else they would be sloppy. But clearly written sentences do not just show effort, diligence and consideration, but also often relate to how well the writer has thought through a topic.
The Economist recently ran an article on mobile phone usage where, in the comments, I have found this very concise summary of what bugs and worries me:
".... today we find many people incapable of putting more than a few basic sentences together. This is potentially very important because it is the ability to engage in complex communications that defines us as a species. The more language that a person has, the more developed their mind is. Without complex and sophisticated language skills, people are effectively trapped in a rather limited world that cannot open up the mind to its full opportunities for creative development."
Obviously it doesn't help to have an educational system where money intended for free primary education goes safari to some unknown destination possibly the same place where the cash for IDPs, and the funds for ARVs, and a good chunk of the CDF money also go to hang out.
I suspect that much of it also has to do with the fact that few people pick up a book. And I don't mean motivational books or get-rich-quick books or self-development books, although that would appear to be the logical genre to pick up for self improvement. I'm talking about seemingly frivolous fiction.
I suspect that much of it also has to do with the fact that few people pick up a book.
This is the lovely thing about reading fiction: possibly more so than my self-serving excuse for faffing around on Facebook, it is really entirely excusable to get lost in a book. It's good for your head: you get to travel to all places in the world, and to more people's lives than you could ever hope to encounter physically. This does wonders for your creativity.
I remember a discussion with my father (yes, I don't just sound like my grandmothers, but like my parents, too, so 2010 must be the year when I'll finally grow up) when I was around 10 years old, after watching the first movie made of the 'Lord of the Rings'. He told me that reading the book might actually be more rewarding since I'd have to create the characters, the images, and the atmosphere in my head.
I later read the Lord of the Rings several times, through sleepless nights. I think that my love for books was one of the greatest gifts that my parents, who read us a bedtime story every evening until we could read on our own, could have given me. Reading is good for your abstract thinking, it gives you a huge vocabulary, and it gives you a sense for the rhythm of language.
Have a fabulous 2010 with a sprinkling or five of fabulous books!
Andrea Bohnstedt is the publisher of Ratio magazine (www.ratio-magazine.com). Andrea has written on business, economic and political issues for, amongst others, Dun and Bradstreet, African Business, Africa Investor, Afrika-Wirtschaft, Control Risks, and Oxford Analytica.