Editorial - The Flex Factor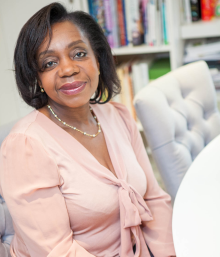 If you want talent, flexibility is key
It's fair to say that Covid-19 has brought us few blessings. In wiping out precious lives and damaging national economies, the pandemic upended our lives more consequentially than anything else in my lifetime.
For many of us, the pandemic has also transformed the world of work. After mandated lockdowns that forced those of us who could, to work from home instead of in our offices, now, as the pandemic eases, it's proving hard to put that particular genie back in its bottle.
Flexible Working
A recent survey, part of ADP's 2022 People at Work report,revealed that almost two-thirds (63 per cent) of 18-24-year-olds, and one in six 25-34-year-olds, would consider finding a new job if their employer insisted on a full-time return to the workplace.
The organisation's annual study of workers across 17 countries found a surprising transformation taking shape in the workplace. Workers are rethinking what they want from their jobs and giving greater thought to their own well-being as never before. Across all ages, almost three in five (59 per cent) workers would, or have, considered looking for a new job if their employer asked them to come into the workplace every day.
After the stresses of a global pandemic, many professionals today are making different choices about their lives and their work.
New Priorities
As we go through life, our priorities continuously shift. After the stresses of a global pandemic, today's professionals are making different choices about their lives and work, from 'quietly quitting' i.e., doing the least amount of work possible to keep your job, to radical career shifts, or even joining The Great Resignation.
Key findings in the People at Work report include:
Workers want change and are re-evaluating the importance of job security and business ethics including their company's attitude to gender pay parity and diversity and inclusion
Employees have high expectations for job satisfaction and outlook, and for receiving pay rises for merit as well as to address cost of living challenges
Pay and benefits remain a priority, but it's not all that matters as workers today want more hours for more pay and flexibility in structuring their working week
Mental health and stress are increasing, and work is suffering, with a staggering 53% admitting that poor mental health is adversely impacting their work and wanting their companies to minimise their stress triggers
Remote work and living arrangements have many respondents poised to move locations, with 64% ready to change jobs if forced back to the office unnecessarily
As the report's authors acknowledge, "The pandemic… has destroyed numerous old certainties" and "…at the same time, the economic and political landscape has become extremely challenging amid issues such as rising inflation and supply chain delays. All of which combines to create a formidable mix of pressures that will affect businesses for some time to come."
Cost/Benefit Analysis
Where we work has become a matter of intense debate, but it is no longer enough for companies to insist on employees showing up in person just because they say so. Many organisations have reduced their available office space, while, in any case, interaction between employees is often conducted entirely online. Commuting is increasingly costly, both in terms of time and spend, and what was essential before is now under scrutiny to see if it makes sense or benefits anyone. After all, how can an employer justify the cost to an employee of travelling to the office only to spend their entire working day on Zoom or Teams?
If you are an employer, the findings from this report present an urgent wake-up call should you wish to retain your talent and sustain your business. What today's professionals want, and need, is rapidly changing, and for any business to remain resilient in the face of today's challenging economic headwinds, the key factor will be flexibility, flexibility, and – yes, you guessed it – flexibility.
Founder & Managing Editor, ReConnect Africa
Author of Imperfect Arrangements,
'Imperfect Arrangements'
'From Pasta to Pigfoot'
and
'From Pasta to Pigfoot: Second Helpings'
and the books
I Want to Work in… Africa: How to Move Your Career to the World's Most Exciting Continent'
and 'Everyday Heroes – Learning from the Careers of Successful Black Professionals'