Editorial – Career in Crisis? Take a Breath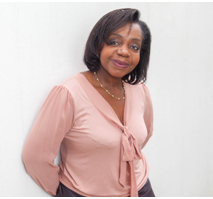 For many of us still reeling from the steamroller of the year that was 2020, the arrival of 2021 feels a little like standing at the base of a steep hill and staring up at the distant summit.
Because if 2020 was all about survival, 2021 is all about recovery; whether that means making up for lost time and cancelled plans, finding ways to revive reduced revenues, or striving to heal relationships disconnected by distance or confinement. We start this year faced with navigating a path up that hill and finding a new footing in a world not yet 'post-pandemic'.
Careers in Crisis
The impact of the 2020 pandemic has not been uniform. Many people were able to transition seamlessly to working from home and saw no discernible changes to their careers.
For many others, however, the combined effects of the Covid-19 pandemic and the ensuing economic disruption put paid to jobs of all types and across all sectors. Many of the businesses such as shops, bars, travel, and entertainment companies that closed because of coronavirus lock downs have not and will never reopen. Every country has seen a collapse in small and medium sized businesses and a resultant squeeze of its jobs market. In the UK alone, hundreds of thousands of jobs have been lost through the double-whammy of Covid-19 and Brexit, with these roles outsourced, transferred, or simply eliminated, leading to a record 370,000 redundancies in the period from August to October 2020.
While there is no magic wand when your career feels in crisis, wearing my career coaching hat, I offer some strategies you can adopt to help make 2021 a year to not only recover, but to thrive.
Take a breath. Talk yourself down from the ledge of panic by remembering you are the same person with the same skills and talents as before you lost your job. Eliminate the negative self-talk which can become a self-fulfilling prophecy and reframe your language. Instead of problems, think challenges. Instead of fear, think adventure. The unknown is just that: unknown. We can choose to see our current situation as a disaster or consider it an opportunity. Words carry enormous power and if we don't control our language, it will control our mindset.
The unknown is just that: unknown. We can choose to see our current situation as a disaster or consider it an opportunity.
Take stock.Channel your panic into positivity by taking a moment to write down your skills and motivators. This is your opportunity to develop a clear value proposition you can articulate to potential hirers and the people you reach out to. Write a clear 'positioning' statement that sets out your skills, experience, and the value they bring to an organisation or business. This 'elevator pitch' is a useful way of clarifying your selling points and a valuable narrative to explain what you bring to the table and the problems you can solve.
Take heed. If the job you were doing is never coming back or is in decline in the job market, you still have a wealth of transferable skills you can apply into different roles. Take a critical look at the job market and trends in employment. Competencies such as leadership, communication, problem solving, performance management, collaboration, commercial awareness, and coaching are key to many kinds of roles. Researching where new opportunities lie gives you the data against which to map and articulate your own transferable skills.
Take (and make) the call. The hard truth is that success is not solely a reflection of your capabilities. Many more jobs are found through the 'hidden' job market of personal contacts and referrals, so reach out to your network. Don't assume people know what you do – or now want to do – so be ready with that positioning statement. Ask your network for things that lie within their power (an onward referral to someone in their network, information about a company they know on your target list – yes, get proactive by making a list of target organisations - advice on their own career trajectory, etc.) rather than asking for a job, which is unlikely to be within their gift to offer.Answer the phone (that might sound obvious, but I've heard many people say they only answer calls from numbers they know) as it could be someone with a great opportunity and very little time to chase you.
Take heart. While it may not happen overnight, putting these strategies into practice will help you clarify your offering to an organisation and engage your network in your job search. Develop a great CV and LinkedIn profile (career coaches and advisors can help enormously with this) and stay positive.Remember the formula: perseverance plus time equals success.
Read more careers advice and information on ReConnect Africa here.
I take this opportunity to wish all our readers a happy, prosperous, and safe 2021. Thank you for supporting ReConnect Africa over the past 15 years and my team and I look forward to continuing to connect you to the best of, and from, Africa.
Founder & Managing Editor
Executive Coach, Career Consultant and author of the novels 'Imperfect Arrangements' 'From Pasta to Pigfoot' and 'From Pasta to Pigfoot: Second Helpings' and the books I Want to Work in… Africa: How to Move Your Career to the World's Most Exciting Continent' and 'Everyday Heroes – Learning from the Careers of Successful Black Professionals'