The Joy and Pain of Busy-ness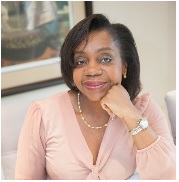 Hands up if you've heard the expression 'hustle porn'.
It was a new one to me and yet as soon as I heard it, I knew what it meant – and I also knew I was an addict
While we all know what porn is, what does it mean when it's attached to our hustle? Quite simply, that those of us who have a tendency to believe we need to be busy at all times, even when it's impacting our work/life balance, our relationships, and even our health, need to take a step back and look at what's happening.
Like any addiction, the first step is admitting and owning the problem, and it appears that I'm in good company.
The Presenteeism Problem
Showing up to work whatever the cost – also known as presenteeism – is a real problem in the UK.
According to a study by recruitment consultants Robert Half, Nearly three-quarters (71 per cent) of senior managers they polled said they saw people come into work when they were ill, risking a delay to their own recovery or, in some cases, infecting other colleagues.
While it's understandable that we're going through seismic change at a national and international level which is affecting businesses and heightening fears about job security, it's still striking that over half of leaders polled said presenteeism increased during periods of stress or workplace change (56 per cent and 54 per cent respectively).
If you're willing – like me–to admit you have a problem, what can we do about it?
The research found some regional variation in levels of presenteeism. London was the worst affected area, with 83 per cent of leaders witnessing instances in the past year. The north of England recorded the lowest levels. But even so, 62 per cent of respondents still reported instances of presenteeism in this region.
Joy
I'll admit that at times I relish the pressure of racing through the to-do list, ticking off task after task and writing up a new one for the next day. I know I'm not the only one who has experienced feeling so deep in the flow of what I'm doing, that I carry on for hours without taking a break. After all, isn't the goal we're all supposed to attain one of make a living doing something you love so much that it doesn't feel like work?
There is, however, a big difference between knowing something intellectually and embracing it fully. I'm just as guilty as many people in thinking that a bit of hard work never hurt anyone. And yet, it does. Burnout isn't a myth, and if we don't control our hyper-busy selves, it doesn't take long to lose the joy from what you are busy doing.
Pain
Kelly Feehan, service director at the Chartered Accountants Benevolent Association (CABA), says levels of presenteeism have risen due to modern societal pressures. "People have the tendency to believe that to achieve personal success and happiness they need to be busy at all times – often at the expense of their health and relationships. Sometimes referred to as 'hustle porn', this toxic mentality has a profound impact on our physical and mental health, to the detriment of both the employee and employer." *
If you're willing to admit you have a problem, what can we do about it? If you're a manager, Feehan suggests that those employers, particularly in industries with a culture of long hours and challenging deadlines, should set clear boundaries for workloads and discourage the checking of emails when outside the office.
The pressure to be busy at all times, both personally and professionally, is to blame for employees working through poor health.Some employers have taken this on board, according to the study, with 45 per cent of business leaders saying they offer flexible working options, and nearly a third (32 per cent) actively monitoring workloads. A fifth (20 per cent) offer mental health support.
But our bosses can only do so much. At the end of the day, it's down to each one of us, whether employed or self-employed, to take a proactive approach to our own health and wellbeing. If you're a parent or carer, it's worth also considering the modelling you are offering your offspring by working when – or until – you're unwell.
'Hustle porn' or presenteeism is, according to Matt Weston, managing director of Robert Half UK, "a serious issue for employers and employees alike".
If you're looking to stay well, be productive and enjoy what drives you in your work, it's time to give a whole new meaning to 'getting your hustle on'.

Author of the novels 'From Pasta to Pigfoot' and 'From Pasta to Pigfoot: Second Helpings' and the books I Want to Work in… Africa: How to Move Your Career to the World's Most Exciting Continent' and 'Everyday Heroes – Learning from the Careers of Successful Black Professionals'
*Source: CIPD.co.uk