What happens to your career if your culture positively welcomes the larger framed woman?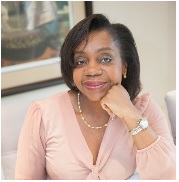 I was recently asked how I would be spending the Easter holidays and when I replied, 'Oh, I'll continue writing my manuscript', I received the horrified response: 'But it's a holiday! Surely you shouldn't be working?'
I confess that I hadn't even thought about my plans as work. After all, when else except at down times like holidays does a busy working author get the luxury of time to write? Besides, I've never seen writing as 'work' but as artistic creativity essential to my wellbeing.
But given the reaction to my honest response, my initial feeling was one of guilt. Should I instead spend the long weekend lounging around watching TV (not quite so relaxing when the news is full of dire warnings of climate change – even more depressing because it's true – reports about unworthy world leaders, and the dreaded B-word (Brexit for those of you who don't live in the UK)). Or perhaps I should trawl around the shops (my idea of hell) or drag my offspring out on some educational or worthy expedition? (hilarious, but I thought I'd mention it).
Nevertheless, my colleague's horrified reaction did get me thinking about when work doesn't count as work. After some reflection, I concluded that work isn't work when it falls into your sweet spot. What do I mean by that? Think about that feeling you get when something that you do well also happens to be something you love, and it all just flows…
When you find that space where your skills overlap with your passion; right there is your sweet spot
When you're in your sweet spot, it's like you're scratching a metaphorical itch or mentally exhaling with satisfaction even as you are doing whatever it is that puts you into that space.
For the lucky ones, their sweet spot is their work – because what could possibly be better than getting paid for the joy of doing what excites you? For others, it's those other things: the side hustle that you set up to actualise your brilliant idea, the live gigs where you can perform and leave behind the mundane day job, or the time spent on a favourite sport or engaged in a hobby that allows your imagination to soar, be it painting, sculpting, writing, or indeed simply escaping from reality between the pages of a great book.
For our physical and mental wellbeing, we all need a sweet spot away from the noise of the world and the distractions of living life on speed dial. If you haven't yet discovered your sweet spot, ask yourself what you dream about doing if you had the time? What are you brilliant at doing (even if it's only in your opinion) and when and how can you fulfil that dream – or at least enjoy yourself trying?
Once you're clear about what constitutes your sweet spot, examine what challenges you from experiencing that feeling and how you can create opportunities to spend more time in that space.
When you've found your sweet spot, nurture and protect it, no matter what reaction you get from other people. Oh, and don't be afraid to let it go when it starts becoming a chore and perhaps no longer quite so sweet. The great thing about sweet spots is that there are lots of them for you to discover.
So, what are you waiting for? Life is short, but with some focus and persistence, it can also be very sweet.

Author of the novels ' From Pasta to Pigfoot' and 'From Pasta to Pigfoot: Second Helpings' and the books 'I Want to Work in… Africa: How to Move Your Career to the World's Most Exciting Continent' and Everyday Heroes – Learning from the Careers of Successful Black Professionals'.