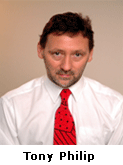 Making the Case: A Business Case for Coaching
While the value of coaching is clear to its recipients, making it a priority for the business can be a challenge. In this article, leading Coach-Mentor Tony Philip looks at how to make a business case for coaching and mentoring.
"Greater confidence and belief in my own abilities"… "60% of a course is forgotten after one hour"…... "Coaching returns average 570%".
Jane Adshead-Grant's articles described coaching and its benefits . So how do you get coaching into your organisation? The statements above illustrate the spectrum of business situations you may encounter which I shall describe as Core Values, Effective Budget and Commercial Decision. Each requires a different type of business case and this article outlines some approaches to making the case for coach-mentoring and ensuring that you get the benefits you are targeting.
Structuring a Business Case
What is a business case? It is a structured proposal addressing a particular business goal that is justified in terms of expected business benefits and expected costs, with feedback. Monetary values, whilst desirable, are not always appropriate or even practicable to isolate, e.g. the benefits of providing e-mail communication. However, an estimate of business benefits, or avoidance of negative consequences, is essential. When estimating costs, think about the direct costs of coach-mentoring as well as the indirect ones such as time off work, disruption and travel time which are usually much less than classroom/seminar training. Feedback comes from a thorough evaluation of actual outcomes so that the organisation can learn from the experience.
The most likely starting point for a business is the Effective Budget i.e. you already have a people development budget and wish to spend it in the most effective manner. Can coach-mentoring be a more effective alternative? Coach-mentoring follows the individual's agenda, not the trainer's, spread over a period of time ensuring that practical feedback is incorporated into the learning and its effect is usually long-lasting. Most people nod knowingly when they hear the research findings that 90% of what is learnt in a training class is forgotten within 30 days, and 60% is forgotten after one hour.
Work out the real cost of class room learning from that! To maximise overall effectiveness, the goals for the development budget should translate into a small set of SMART "what should we be doing better" criteria against which the actual outcomes of development activities are scored and weighted by cost. Give coach-mentoring a small trial and compare relative results!
Commercial Decision Business Case
A Commercial Decision business case quantifies business benefits in monetary terms and will probably use Return on Investment (ROI). The best ROI calculation that I have seen estimates probable monetary business benefit, estimates that part due to coach-mentoring, and compares benefit with the expected costs. Use conservative estimates of probabilities and business benefits and expect a considerable margin of benefit over cost.
When estimating tangible benefits think about the financial evidence that you want to see that the goal is being met. A manager with a goal of building a team's job satisfaction might focus coach-mentoring efforts on skills and behaviours which improve staff retention e.g. avoidance of recruitment and induction cost, temps, less sick leave; a goal of improved teamwork might focus on improved productivity e.g. more effective decision making through shorter meetings, using fewer people, less use of advisors, earlier decision implementation, less overtime and not using contingency.
Only a portion of the benefits are due to coaching, e.g. 50%, and whilst this looks subjective, people are actually well used to apportioning cause to effect. In this way intangible benefits can be quantified through the evidence of their financial impact.
Core Values Case
The Core Values case will focus on learning attitudes and behaviours as the key to an adaptive and flexible organisation. This approach can be seen in highly successful teams for example, where the coaching culture may be the only way to survive against the competition. In this case coaching is related to maintenance of a particular Core Value and alternatives are evaluated in a best-value-for-money case.