How can we encourage young people to take education seriously when getting a job can sometimes come down to being called James rather than Jamal?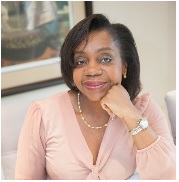 'A rose by any other name would smell as sweet,' says a smitten Juliet as she declares her love for young Romeo. But if William Shakespeare was a young person from an ethnic minority looking for work in the Western hemisphere today, I doubt if he would be quite so confident that names don't matter.
This month, as we bid farewell to our sons and daughters heading off to higher institutions of learning and urge them, as all good parents of African origin are wont to do, to succeed or not come back home, it's as well that we remind ourselves that no matter how hard our offspring work, the very system in which they operate could be working equally hard against them.
While it's understandable if that notion depresses you, it's hard to sound positive when you look at the evidence.
What's in a Name?
Research over past years has looked at the issue of race discrimination and its impact on how people are treated from numerous angles. In some cases, the effect of race is difficult to distinguish amidst other factors such as poverty, sexism and education, allowing those keen to deny the reality of discrimination to blame the victim - or chalk it up to over-sensitive minorities looking for excuses.
In the United States, a notable study carried out in 2003 by Sendhil Mullainathan and Marianne Bertrand, an economist at the University of Chicago, illustrated the impact of names on one's chances of employment. The researchers sent thousands of résumés to employers with job openings and measured which ones were selected for interviews. Using exactly the same resume, they randomly assigned stereotypically African-American names, such as "Jamal", to some and stereotypically white names, such as "Brendan", to others. The findings showed that the same résumé was almost 50 % more likely to invite an interview if it had a "white" name. Because the résumés were statistically identical, any differences in outcomes could be attributed to only the factor they manipulated: the names.
The findings showed that the same résumé was almost 50 % more likely to invite an interview if it had a "white" name.
Shockingly, even education – the oft-touted solution to the ignorance of racial prejudice – offers no protection, as a 2014 audit study in academia of over 6,500 professors at top U.S. universities showed. In their experiment, KL Milkman, M. Akinola and D. Chugh* contacted professors from 89 disciplines and 259 institutions as fictional prospective students seeking to discuss research opportunities prior to applying to a doctoral program. Names of students were randomly assigned to signal gender and race (Caucasian, Black, Hispanic, Indian, Chinese), but messages were otherwise identical. They found that when considering requests from prospective students seeking mentoring in the future, faculty were significantly more responsive to Caucasian males than to all other categories of students, collectively, particularly in higher-paying disciplines and private institutions. Emails sent to faculty members at universities, asking to talk about research opportunities, were more likely to get a reply if a stereotypically white name was used.
Benchmarking Race in Recruitment
If you had the foresight to give your minority offspring ethnically neutral names, you can pat yourself on the back in the knowledge that at least the first hurdle has been bridged. Or maybe not.
If you live in the UK, you may be interested to learn that the UK Office for National Statistics' figures on ethnic minority employment show that while UK unemployment has decreased year on year, the rate of change for Black, Asian and Minority Ethnic (BAME) employees is much slower – a decrease of 7.3 per cent in joblessness compared with 11.4 per cent for white employees.
Furthermore, all BAME groups have higher unemployment rates than their white peers, with a disproportionate number of minorities working on zero-hours contracts and in low-paid positions. With a quarter of the UK's population projected to come from a BAME background by 2051, it is well past time for businesses to do better in recruiting from ethnic minority groups.
The encouraging news is that there are companies that are aware of the dangers of unconscious and systemic bias in their recruitment policies and are prepared to do something about it beyond tick box exercises. The Race for Opportunity's Gender and Race Benchmark has found that employers that recruit proportionate numbers of ethnic minority and white candidates are far more likely to train their recruitment staff in unconscious bias, involve minority staff in interviewing potential recruits, and monitor the progress of minority candidates right through all the stages of the recruitment process. They generally also set targets at all levels within their companies and brief any external recruiters about their targets.
Diversity – Good. Business. Sense.
As part of their recruitment strategy, diversity conscious companies extend their recruitment channels beyond traditional routes, such as only using top universities, and firms such as EY have recently hit the headlines for adopting fairer and more inclusive recruitment practices in a bid to break down the barriers that exclude talent and to widen access to their business by people from all ethnic and socio-economic backgrounds.
Furthermore, because even when we have good intentions, we are all susceptible to racial bias, good employers train their staff to be aware of unconscious systemic bias in their recruitment and promotional activities and ensure that their policies and processes are fair and transparent and provide a just platform for selecting on the basis of merit.
When it is time for your offspring to seek employment, encourage them to research employers that meet the benchmark for diversity in their recruitment processes and that offer a level playing field. A diverse workforce makes good business sense and it is only a matter of time before those firms that continue to limit the range of talent available from ethnic minorities lose out on the creativity, connections and opportunities to new markets that they bring, and fall behind.
For our part, as parents, advisers and carers, remaining vigilant and encouraging our youngsters to only patronise businesses that do the right thing, might finally get us to the day when justice is served. Because it is only when the efforts of Kwaku, Toyin and Jamal can compete equally with those of Kenneth, Tina and James that names associated with ethnic minorities really will smell just as sweet.

Author of the novel 'From Pasta to Pigfoot' http://www.amazon.co.uk/Pasta-Pigfoot-Frances-Mensah-Williams/dp/1909762202 and the books 'I Want to Work in… Africa: How to Move Your Career to the World's Most Exciting http://www.iwanttoworkinafrica.com/) and 'Everyday Heroes – Learning from the Careers of Successful Black Professionals' (http://www.everyday-heroes.co.uk/)
* "What Happens Before? A Field Experiment Exploring How Pay and Representation Differentially Shape Bias on the Pathway into Organizations." Journal of Applied Psychology.