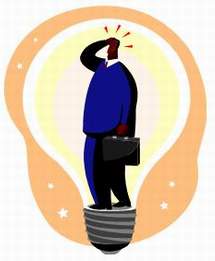 I was recently warned by the director of my company that they don't think I am a 'good fit'. Our business is doing well and I think I've been doing a good job even though some of the people I work with are, quite honestly, incompetent and force me to speak my mind. I can't afford to lose my job but how can I change things if I don't know what I am supposed to be doing wrong?
Leki
My first thought is 'why not ask?' If you don't understand why your job is under threat, you must ask the person who made the statement - and your immediate boss- what you are doing wrong and why you are perceived as not fitting in.
In the absence of this information, let me suggest some possibilities. Sometimes we can be our own worst enemies and unwittingly sabotage our own careers through our behaviour or attitude.
One reason your job may be at risk could relate to whether or not you are delivering results. Although you mention that your organisation is doing well, you haven't specified what your contribution to this has been and whether you are meeting your personal goals and objectives.
You mention that you work with incompetent people and I have to wonder if you display this lack of regard for your colleagues when at work and whether this makes you a difficult person to work with. If your colleagues sense or know that you don't think much of them, it can be highly de-motivating to anyone you manage, not to mention those who manage you!
If you have a question for our Career Coach, e-mail us at
I also wonder why you choose to work with people whom you do not respect. If you have higher aspirations for yourself, you should be using your experience, skills and network to identify an environment that is better suited to you.
To avoid your own career self-destruction, get some feedback from your manager or a trusted colleague or friend about your performance and your interpersonal skills which, I suspect, could be letting you down. Listen and take on board any criticisms; if you value your job as much as you say, you need to be ready and willing to change your approach to dealing with others.
No-one is indispensable and failing to recognise your shortcomings will put you squarely in line for the unemployment queue. Ultimately everyone wants to work with people they like and respect and not with people who treat them in a patronising or condescending way.
All the best!
Need some help to solve your career dilemma? Whether you are a recent graduate or a seasoned professional, our experienced careers coaches can work with you on an individual or group basis to help you get back on track with your career.
From online CV checking to face-to-face coaching, presentation skills training to making the right impact at interview, our careers services will help you reach your goals.
Contact us now to discuss your needs:  careers@reconnectafrica.com