First among Equals
The Premier Group's vision of empowerment and equity continues to create opportunities for success.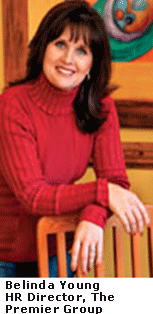 The Premier Group is one of South Africa's corporate success stories. A profitable and rapidly growing organization, the Premier Group successfully delivers a range of professional services, making it the leader in its field and a recognized employer of choice.
The Premier Group's core business is the direct marketing of a range of innovative insurance and other value-added products.  It was established in 1994 by Iain Buchan whose vision was to establish an enterprise based on the ethos of empowering people to succeed – regardless of their background or social status.12 years later, the Premier Group has substantially broadened its base and has won the distinction of creating wealth for thousands of its hard-working South African employees, creating what it calls "extraordinary opportunities for ordinary people".
ReConnect Africa speaks to Belinda Young, Human Resources Director of the Premier Group, about what makes the Premier Group's employee proposition so compelling.
RCA: The Premier Group has been recognized as one of the best companies to work for in South Africa. What sets Premier Group apart from other companies?
BY: I think that there are two major items that differentiate us: We're a learning organization and we have a philosophy of putting people first.  We encourage growth and development on a personal level as well as on a broader career/business level. We have spent approximately R10,000 per employee over the past 6 months for personal growth and development courses.  If you had to speak to any one of our employees who have attended some of the courses we expose them to, they will tell you it has changed their lives. We encourage every member of our team to get involved in the growth and development of the company at large, and an example of this is our Leadership Sessions every Friday afternoon where we share thoughts and ideas on company issues such as culture, growth and development, strategy and so on.
We recognize that our people are our biggest asset and without them we would not have a company. One of our overriding goals is to help shift this country and what better way to do that than through the lives of people we touch every day - our employees. Creating opportunities, growth, and wealth and adding real value to people's lives is our driving force. We now have over 30 guys running their own business and have 600 making their way up to it - and some of them are millionaires!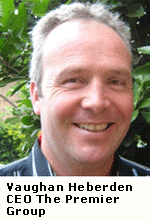 RCA: The Premier Group has a Charter that sets out its vision and values and the culture that it creates for its people. What are some of the key commitments that the Charter makes?
BY: We are committed to being the very best we can be in everything we do.  We are committed to our employees, businesses partners and the community in which we operate. Our Charter is designed to be a roadmap to help us to achieve our goals in a manner which is in keeping with the ethos and founding principles of this organisation.
RCA: One of the Premier Group's key achievements has been the creation of empowered business entrepreneurs.  Why has this been the company's strategy and what has led to its success?
BY: In one, the founder of this business is adamant that he did not want to create something that conformed to standard corporate norms. People who have the drive and energy and dreams to create their own businesses are enrolled within The Premier Group and given the opportunity to achieve what they could not have done in normal employment.
Generally we find that these types of people have the following attributes:
Energy and determination
The ability to think out of normal paradigms
Motivated by success
Ingenuity - they see opportunities that others don't
All of these traits have made our business what it is today. We acknowledge that we are far from being perfect and that we face many challenges, however, the calibre and drive of the individuals enrolled in this pioneering journey enables us to meet these challenges. Empowerment gives people the freedom to be creative, make decisions, make mistakes and grow from them. The combination of entrepreneurialism and empowerment is what gives us our creative edge and has thus lead to unbelievable growth and a very successful business.
RCA: The Premier Group includes a broad base of businesses and is going through a period of rapid growth and expansion. Where would you say that key opportunities lie within the company for potential recruits?
BY: Marketing is a key area, primarily because this is the area of our business that has been ignored whilst focusing on a very strong sales drive. We are currently looking for exceptional marketing people with the ability to manage products and brands and take them into a new dimension
I.T. is one of the core strengths of our organisation and we are exceptionally proud of the software that we have developed for our sales and call centre businesses. We are constantly looking for software development engineers who will complement and expand our existing team.
RCA: What makes 'a Premier person?' What kind of individuals are you looking for to grow your business and what kinds of skills are important to you when you hire?
BY: We aren't looking for Premier clones.  We recognize and value diversity and we respect the individualism of our people, however, we expect nothing less than the best from them.  The kind of people we are looking for are people who, first and foremost, share our values.  Individuals who are prepared to take control of their lives, go the extra mile, be prepared to be empowered and to be held accountable.  Team players who show unfaltering commitment, passion for the business and for what they do.  People who we call A players.  People with skills – a high level of comprehension, good communicators, a high level of EQ, at the top of their game and with the capacity for new learning.
RCA: Can you give an example of a success story?
BY: It is always difficult to pick the most successful story as there are so many heroes. Now we have in excess of 50 people who own their own business, none of whom started with any capital, and of which two are earning in excess of R1 million per annum. The success story that stands out is where a young guy arrived late for the morning meeting and, on being reprimanded, apologized because he had so far to walk to work. Upon investigation, it turned out that he was walking 24km to work and walking 24km home! In addition to his 48km to and from work he still had to spend the day in the field, on foot, selling door to door. He could just not afford the transport costs. In spite of this, he ultimately ended up owning his own business and earning a substantial income on an annual basis which has put him in a position to change his life.
RCA: One of your key mission statements is "to be first. To be fair. To be fulfilled." How do you judge your success in fulfilling this challenge?
BY: We judge our success by constantly measuring the pulse of the company, by the growth and development of our staff - and the business at large - and by how successful we are in living our Charter.
For more information about the Premier Group: http://www.thepremiergroup.co.za/
For details of current job opportunities with the Premier Group, visit ReConnect Jobs: JobsDisplay.jsp?page=1&pagenum=10