International African Recruitment and Cultural Event in Paris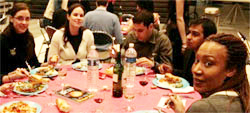 The HEC African Network, a network of African students at HEC School of Management, is organizing an event that will bring together leading international speakers, African recruitment firms, African students, alumni and professionals from Europe.
"It is undoubtedly true that Africa today is one of the fast growing economic centres in the world and generating the interest of foreign companies", says Hamza Idrissi of HEC and one of the event organisers.
HEC African Network
HEC, the Paris-based business school has been ranked first by the Financial Times for the second year in a row from a pool of the top 60 graduate business schools in Europe. Following the success of the 2007 African Week, the African Network is organising the 2008 event with a focus on the development of the Africa through the emergence of strong capital markets.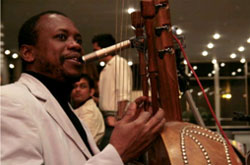 "Our network promotes African culture, businesses and entrepreneurs interested in investing in Africa through the organization of different networking events and presentations on campus," explains Idrissi.
"Through this initiative, we are dedicated to strengthening the ties between students, alumni, and African business professionals and to providing career opportunities and leadership development."
African Week
African Week will include a range of events including presentations from leading recruitment firms in Africa, a wine tasting event with wines and drinks from Africa and an art exhibition. The Culture Day will also feature a movie night, food, African dancing and drumming.
The organizers also plan to host a number of conferences over the week focused on investment opportunities in Africa and African Capital Markets.
The HEC Annual African Week takes place at HEC Campus (Jouy en Josas) on the week of 17 March 2008. For further information and registration:  http://www.hecafricannetwork.org/africanweek2008.htm