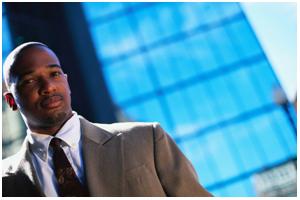 First impressions can make or break your chance of getting your perfect job.
Careers and image coach Sallyann Doble offers her top tips for dressing for interviews.
Every day, every person you meet sizes you up within a few seconds. They form an impression about who you are, what you think and how you are likely to act. Once these impressions are formed, they are difficult to change. Once we have formed a belief about something, we are reluctant to see things differently; we want to believe we are right, which leads to a tendency to accept initial impressions without question.
When interviewers form an initial unfavourable impression of a candidate, they ask specific and pointed questions targeted to confirm their initial negative impression; their body language and communication style may also change. Their positive or negative behaviour creates a self-fulfilling prophesy by inducing a favourable or unfavourable performance in response.
So, what can you do?
1. Look the part
Do your homework prior to interview. As well as selling your skills and experience, you need to demonstrate that you will fit into the corporate culture. An important way of doing this is to dress the part: 'you look like one of us already'. By wearing similar clothes you show that you have something in common with and a sense of belonging to the group. How do people within the company dress? Can you differentiate the senior people from more junior staff? As a rule of thumb, you should dress as formally as 70-90% of those in your environment.
When interviewers form an initial unfavourable impression of a candidate, they ask specific and pointed questions targeted to confirm their initial negative impression.
However, this does not mean a contrived look or trying to be someone you are not. Your choice of outfit should also reflect your body shape, personality and colouring.
2. Grooming
Many of the top image wreckers are to be found here. Good grooming means, amongst other things, clean, well pressed clothes, hair that is well cut and in good condition and manicured nails. Research shows that people notice people's hair before anything else. Remember, it is the outfit you never take off! If you haven't changed your hairstyle in over three years, get some advice from a hairdresser in an up to date salon where they will be able to advise you about suitable styles.
Your hands are noticed particularly in meetings and bitten nails and chipped nail varnish are unacceptable.
3. Accessorise
Everything visible is part of your brand. Many of the standards you have for yourself are expressed through your accessories and the way in which you complete an outfit should portray a message of quality and professionalism. You should therefore invest in a good quality pen - a chewed biro does nothing for your image! And remember diving watches or diamond crusted 'bling' are not appropriate for business.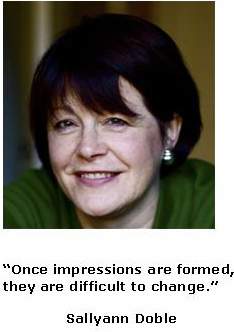 Keep bags and briefcases down to a minimum as you don't want to arrive at interview looking cluttered. Acquire a good quality briefcase or leather portfolio; for women there are plenty of options for a softer style case with handles which will allow you to combine the contents of your handbag and briefcase.
4. Fit
Nothing will cheapen a garment more than a poor fit. This will ruin a good outfit and totally destroy any chance of making a positive impression. You are also more likely to feel uncomfortable and self conscious.
Men's clothing that is too short in the sleeve, leg, jacket or tie makes a particularly poor impression. Jacket sleeves should finish where your wrist breaks, trousers should rest on top of your shoes covering your socks and the tip of your tie should rest just above your waistband.
For women one of the biggest mistakes is to wear clothing that is too tight and which results in gaping buttons and seams that pull. Skirt length is another issue for women seeking a professional look (whether you wear it just above or just below the knee is a matter of preference). Short skirts detract from your professional image while, at the other extreme, skirts that are too long can make you look dowdy.
5. Colours
Colour is the essence of successful dressing. It affects how we feel and how people respond to us; getting it right gives us confidence and creates a positive first impression.
It is the first thing you see about someone and what will be remembered. There are strong correlations between different colours and how they affect our impressions of such traits as status, friendliness and intelligence.
In business, darker neutral colours give the appearance of authority and suits should be in darker neutral colours. Team them with a lighter coloured shirt or blouse; although you may love bright colours, be aware that in business you may be perceived as being less professional.
Sallyann Doble specialises in brand and image consulting and personal career coaching and management. In addition to brand and career development, Sallyann's experience includes human resources and working in recruitment and executive search across a wide range of sectors. She is qualified to carry out psychometric testing.