An international conference on investment in Africa puts the spotlight on the Diaspora
Over 200 people gathered in London in November 2004 for the Africa Diaspora Investment Forum, held under the auspices of the African Business Roundtable and the NEPAD Business Group.
Sub-titled "Tapping and Unlocking the $45billion investment of the African Diaspora", the aim of the event was to create links and increase awareness by the African Diaspora of the various investment opportunities available to them in Africa.
Africans outside Africa have increasingly become a recognised force for the development of their countries of origin. In 2003 over $300 billion is estimated to have been sent from developed to developing countries, with remittances to Africa, through formal and informal channels, estimated at approximately $45 billion.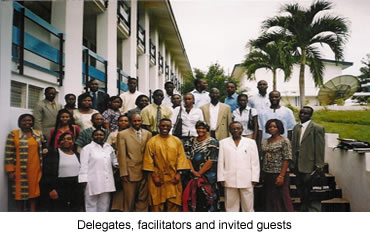 Remittances from the Diaspora are the second largest source of external funding for developing countries after foreign direct investment. Recognition of the African Diaspora as a partner for building sustainable capacity in Africa has highlighted the need for more investment vehicles to enable some of this external wealth to be invested. To date, key obstacles to investment in Africa have been the lack of links between the Diaspora and the continent and little awareness by Africans outside the continent of the various investment opportunities in Africa.
The Conference was opened by Dr Okereke Onyuike, Director General of the Nigeria Stock Exchange and Chairman of the Africa Stock Exchange Association (ASEA). 
The agenda also included presentations from Nicholas Okoye of the Nigeria Stock Exchange, Simon Rutega of the Uganda Securities Exchange, Michael Opagi of the Ministry of Finance in Uganda and Barbara James, Director of African Investment Advisory (UK). 
Plenary sessions were followed by workshops where participants were able to examine avenues and strategies for investing in SME's, the African stock markets, property and financial flows in more depth.
The Forum, organised in partnership with Africa Recruit and BEN TV, was sponsored by a range of organisations including Western Union, the Nigeria Stock Exchange, the Kenya Post Office Savings Bank, Standard Chartered Bank and ASEA.