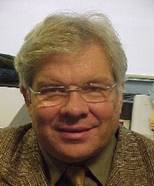 The acquisition recently by China's largest bank of a 20% of Standard Bank is one of those watershed events which will become a landmark in the growing relationship between China and the development of the African continent, says John Battersby.
The symbolism is overwhelming.
China is an emerging global power and the sheer scale of its economy is already beginning to dwarf anything that has come before it.
The Industrial and Commercial Bank of China (ICBC), which made the move on Standard Bank, recently overtook Citigroup as the world's largest bank with a market capitalisation of $254-bn (R1.4-trillion).
Its $5.5-bn (R36.7-bn) stake in Standard Bank, the bank with the largest presence in Africa, is the largest-ever inward investment in South Africa and it is also the biggest Chinese financial acquisition ever.
It further consolidates the uniquely strategic relationship between China and South Africa, its major partner on the African continent, and marks the moment at which South Africa can look to the new (BRIC) global economic powers – China, India, Brazil, Russia – as the source of foreign direct investment which has fallen short of expectations in the case of the traditional trading partners (Britain, France, the United States and Japan).
The Chinese Factor
China has in the past decade or so become the fastest-growing investor in African infrastructure, one of the major sources of soft loans to African states, one of the largest consumers of African oil and steel and the largest exporter of cheap manufactured goods to the continent.
Bilateral trade between China and African nations has increased by a staggering tenfold to $55.5-bn (R350-bn) in less than a decade. In the six years from 2000 to 2006 China pumped $6.6-bn (R43-bn) in foreign direct investment into Africa.
"China's strategic approach in building a long-term relationship with Africa ….has opened up opportunities for African countries which were unthinkable even a decade ago."
China's state financial institutions – such as the Chinese Export-Import Bank – are advancing soft loans for developing African infrastructure which run into $25-bn (R152-bn) in four countries alone over the next three years or so – Nigeria, Angola, Ethiopia and the Democratic Republic of Congo (DRC).
China's strategic approach in building a long-term relationship with Africa to serve its own economic interests has opened up opportunities for African countries which were unthinkable even a decade ago.
The Chinese approach of doing business without preconditions based on human rights and good governance has presented the continent's traditional trading partners – and multilateral bodies such as the World Bank – with a major challenge.
Aid vs. Trade
The stark reality is that Western aid to Africa has not worked. It is estimated that since 1960 more than $655-bn in Western aid has been pumped into Africa with little to show for it.
That is six times more than the $111-bn (at today's prices) invested by the United States in the Marshall Plan for the reconstruction of Europe after World War II, according to Richard Dowden, director of the Royal Africa Society.
"What Africa needs more than aid ….is trade and investment and partnerships - a transfer of skills and technology … to become the architects of our own renaissance."
It is only in the past five years or so that the G8 and the European Union have started to recast the relationship with Africa in terms of a partnership in which aid could be jointly monitored and managed and sustainable joint ventures could come into being.
The call for a Marshall Plan for African development – which has been made at various times by Archbishop Desmond Tutu, the Nobel Peace Laureate, and British Prime Minister Gordon Brown, during his term as Chancellor – is an analogy which can only be taken so far.
Clearly, what Africa needs more than aid and debt relief – although it needs those interventions too – is trade and investment and partnerships which will ensure a transfer of skills and technology that will enable Africans increasingly to become the architects of our own renaissance.
In that sense, there has been much progress through the interventions of President Thabo Mbeki and other African leaders is setting new standards of political and economic governance through the reformation of the African Union, the creation of the New Partnership for Africa's Development (Nepad) and the African Peer Review Mechanism (APRM).
Mbeki has also been at the forefront of positioning Africa – which has contributed least to climate change but stands to suffer most from its impact - as a potentially key broker in the quest for a global deal on climate change.
Home-Grown Role Models
Then there are the interventions of home-grown African role models – such as Mohammed Ibrahim – the former Chair of Celtel who set up a foundation to encourage African leaders to leave a legacy of development for their people and to monitor governance throughout the continent.
Former Mozambican President Joaquim Chissano has become the first recipient of the Mo Ibrahim Foundation's $5-m (R33-m) award for his wise leadership and contribution to development. Mozambique is growing impressively from a low-base.
Neighbouring Tanzania's former President, Benjamin Mkapa, is Reuters Chairman Niall FitzGerald's co-Chair as head of the Investment Climate Facility which seeks to remove impediments to investment and streamline registration and customs clearance procedures.
Angola, mainly beyond the scrutiny of Western correspondents, is undergoing an extraordinary economic revival and is set to become a regional power in the years ahead.
Botswana, long a role model of good governance and economic efficiency, was described recently by Barclays Chief John Varley at a symposium at the CASS Business School attached to London's City University as "one of greatest undeclared miracles of growth and economic management".
To be successful in Africa, business leaders must reject the image of a continent in constant crisis." Niall FitzGerald
Nigeria, which is projected as one of the word's ten largest economies by 2020, is moving on a trajectory of growth and accountability, and countries like Ghana, Senegal, Tanzania, Mozambique and Zambia have become relative havens of peace and development.
The advent of the mobile phone has given entrepreneurism a major boost throughout the continent and the most pressing needs lie with infrastructure development – particularly energy and transport – financial inclusion and access to capital and the revival of the continent's universities and a sound education and health infrastructure.
Most pressing – and this is where the Western countries could deliver but vested interests in the US and the EU prevent it – is the need for a levelling of the rules for global trade, in particular by scrapping agricultural subsidies.
Seeing Africa in a New Light
But one can already begin to feel the difference in Africa. Investors are looking at Africa in a new light and increasingly seeing the need to have a foothold much as was the case with China 20 years ago. Banks talk excitedly about the opportunities and venture capital is engaging increasingly in the once marginalised continent.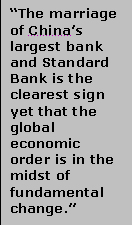 "To be successful in Africa, business leaders must reject the image of a continent in constant crisis," said FitzGerald, Britain's most credible and passionate Afro-optimist. "Challenges remain but, in a continent of almost a billion people, so do huge opportunities. The potential dividends for businesses which are bold and forward-looking are huge."
China's involvement in Africa is strategic and long-term. There are already signs of a shift in China's terms for business in Darfur and Zimbabwe and similar shifts are evident in China's growing attention to intellectual property rights and anti-corruption measures. Western countries have long tended to dismiss China's interest as inimical to human rights and sustainable development but they might not be able to do so for much longer.
"China is lining up its entrepreneurs behind a vision which is based on securing mineral supplies and building future markets," said Fitzgerald. "This is very powerful and we ignore it at our peril."
The marriage of China's largest bank and Standard Bank is the clearest sign yet that the global economic order is in the midst of fundamental change. Its centre of gravity is moving eastwards and southwards and trend is gaining momentum rapidly.
As a strategic partner of China and closely allied to Brazil and India, South Africa is strategically placed to make the best of the new day that is coming….just around the bend.
John Battersby is the UK Country Manager of the International Marketing Council of South Africa. He is based in London. This article was first published in SA Magazine.