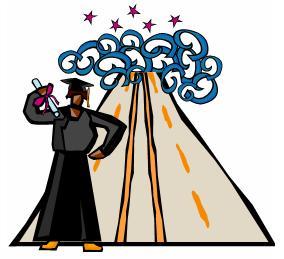 Dear Career Coach
I will be graduating at the end of this year and want to do an MBA course. My tutor is advising me to get some work experience first but with so few jobs out there, I think I should just do it now. Who's right?
Liam H.
The Master in Business Administration (MBA) degree is a universally recognised qualification which is intended to widen the knowledge of business professionals across all the major functions and practices of a business. MBA courses are rigorous and will demand a lot from you in terms of study and research but, in many industries, having an MBA can accelerate your career and place you in a position to command a higher salary.
There are some advantages to moving straight from an undergraduate to a postgraduate degree. For example, you are used to the discipline of studying and will probably have relatively few obligations to consider at this stage outside of developing your career. You haven't mentioned your choice of career but it is also true that some occupations will require a post-graduate degree for even entry level positions.
Having said that, your tutor is right to point out to you that, particularly with MBA degrees, it is often better to gain some work and life experience first. According to the Association of MBA's, students on an accredited MBA course will usually bring five to ten years' postgraduate experience with them. For those who don't yet have this, they suggest a more suitable course would be a Masters in Business and Management. It's also worth bearing in mind that many of the highly ranked schools will not consider applicants who do not have several years work experience
If you have a question for our Career Coach, e-mail us at
You should realise that holding an MBA demonstrates that you have a general competency in all the major functional corporate management roles. As such, in some situations, having an advanced degree like this can actually hurt your chances in a job search if you have little or no job experience.
Taking the time to gain some work experience will help you know your career goals better and give you a greater understanding of how business works. Once you are employed, some companies may sponsor or part-pay for you to take the qualification and, with some solid experience behind you, you will have a much more mature outlook to match your advanced qualifications.
The ideal time to take an MBA course is when it will add value to your career and help you move up to the next level. Don't view taking an MBA as an alternative to dealing with a tight job market; be sure of what it will deliver to you. Research carefully all your options for further education so that whatever you decide to invest in will be something that you can leverage as part of your career goals.
Rushing into a course that is inappropriate could end up being a waste of your time and money.
All the best!
Need some help to solve your career dilemma? Whether you are a recent graduate or a seasoned professional, our experienced careers coaches can work with you on an individual or group basis to help you get back on track with your career.
From online CV checking to face-to-face coaching, presentation skills training to making the right impact at interview, our careers services will help you reach your goals.