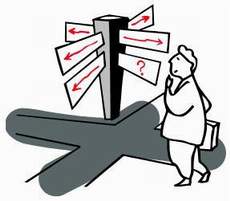 Dear Career Coach
I have been out of work for the past five months after being made redundant from my last job. When I left my last job I was exhausted physically and mentally and decided to take some time off before searching for a new position. For financial reasons I need to get back to work but I am now not too sure how best to get my job search going. I would appreciate your advice.
S.R.
Looking for work can be very demoralising and it's not surprising that after going through a traumatic time you are finding it hard to raise the enthusiasm needed to get back into the fray.
Try to view your situation positively and recognise this as the opportunity to take a proactive role in shaping the next stage of your career. And, while there's no getting away from the hard work of job searching, there are some steps you can take to help get the process moving.
As the people with current insights into the job market, talking to good recruiters can be a useful step in identifying the demand for your skills and experience. Bear in mind, though, that they make their money from companies by placing the right people with them. As such, their priority is not to help you find a job but to build a relationship with you if you have the kind of experience they tend to look for. Identify the appropriate recruiters through job boards and job adverts and contact them with purpose.
Don't sabotage your job search with a poor CV that does nothing to sell you to your target employer. When writing your CV, think about the issues that the company has and how your skills and experience can solve these. Make sure the information on your CV is up to date, accurate and, most of all, relevant and that your cover letter is also tailored to the needs of the job. It's always a good idea to get expert advice on your CV to make sure that you are making the best impact.
Reach out to your Network
Networking can make all the differenceto finding your next job and it's important to ensure that you are tapping into your contacts – whether friends, family, former colleagues and alumni. Put the word out to your network about the kind of job you are looking for so that they can help you by putting you in touch with people from your sector who can guide you further in how to search. Make good use of online networking groups like LinkedIn and explore opportunities to go on informal interviews to find out more about your companies of interest. These types of meetings can be a good way of practicing and improving your interview skills.
If you have a question for our Career Coach, e-mail us at
Attend career fairs and industry events
Attend career fairs to find out who is hiring and to make contacts. Take copies of your CV and be prepared to discuss your skills and experience with recruiting organisations. Research relevant industry events and go along to increase your network and to keep up to date with developments in your sector of interest.
Register on relevant job boards/agencies
As part of your job search strategy, identify relevant recruitment agencies and headhunters by checking those that advertise the kind of vacancies that you are interested in. Keep an eye on their job boards and sites and remember that they are not looking for jobs for you, so you need to stay alert to the jobs that they are seeking to fill.
For detailed career guidance and advice, don't forget to contact us to find out how we can help you.
All the best!
Need some help to solve your career dilemma? Whether you are a recent graduate or a seasoned professional, our experienced careers coaches can work with you on an individual or group basis to help you get back on track with your career.
From online CV checking to face-to-face coaching, presentation skills training to making the right impact at interview, our careers services will help you reach your goals.