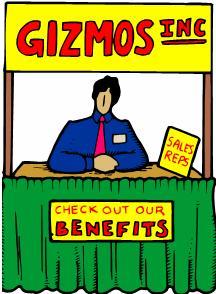 Dear Career Coach
I have been advised to take advantage of a number of careers fairs that are coming up. I feel a bit intimidated about approaching companies directly and talking about myself. Do you have any tips on how to get a job through these events?
DZ
A career fair is a forum that allows a number of different companies to meet and recruit qualified candidates. Some job fairs require you to register and will pre-screen potential candidates, setting up interviews for you ahead of the event. Others rely on attracting people on the day and giving them the opportunity to approach different companies and pitch for an interview.
In both cases, you should be prepared to sell your relevant skills and experience and this requires both research and practice. If you know you have an interview coming up, you should be prepared to talk about how your skills and experience match the job opportunity on offer and provide evidence of when and how you have used the skills required.
Even though you may feel awkward or embarrassed about approaching people, careers/job fairs are an invaluable opportunity to talk to people who actually work at the companies in question and to find out some useful tips in case you get an interview. Face to face conversations give you a chance to see what's really behind a company's glossy corporate brochures and professional websites.
If you have a question for our Career Coach, e-mail us at
Rather than focusing on your own feelings, try and ensure that you are prepared. Go through the names of the companies that will be participating at the fair and highlight those you are particularly interested in investigating. Think about the job roles that interest you and how your skills and previous experience would make you an attractive candidate.
Practice introducing yourself so that you can quickly and fluently say your name, what you have studied, what your career objectives are and the experience you have gained to date.
Don't forget to take copies of your CV and some business cards with you and aim to collect cards from the company representatives you speak to; having a name and contact information could be an advantage if you decide to approach the company directly and offers a useful route to follow up after the fair and restate your interest in joining the company.
Finally, make sure you look the part. First impressions count for a great deal, particularly when people will not have that much time to interact with you.
Leading coach, Peter Cobbe, also offers some advice on careers fairs that you will find useful.
All the best!
Need some help to solve your career dilemma? Whether you are a recent graduate or a seasoned professional, our experienced careers coaches can work with you on an individual or group basis to help you get back on track with your career.
From online CV checking to face-to-face coaching, presentation skills training to making the right impact at interview, our careers services will help you reach your goals.