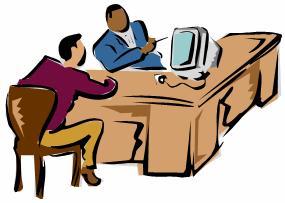 Dear Career Coach
I'm interested in a career in finance and I'm currently studying International Finance at university. My goal is to work in an investment bank and I have been advised to try and get an internship. Do you have any advice about how to go about this?
John R.
An internship can be a valuable way of learning more about a job and what is required to be successful in it. For many university students, it is also their first opportunity to enter the world of work and while it can sound quite daunting, an internship can be a great start to your career.
Many investment banks offer structured internships as this gives them a chance to identify and attract good talent early on and successful internships can lead to job offers with the bank after graduation.
Most finance internships are targeted towards students in their penultimate year of study and can take place during the summer months for periods of around two months. As you are new to the sector, you won't normally be expected to handle anything too complex but you may be assigned to support a project team or a specific part of the business as well as given a particular project of your own to complete.
If you have a question for our Career Coach, e-mail us at
Be aware that investment banking is a highly competitive industry and can be volatile in its recruitment patterns. However, it can offer a career that is both varied and rewarding.
To find the right internship for you, invest time in researching the different functions and divisions of an investment bank. By reading the websites of different banks, attending any company presentations taking place on your campus and speaking to others who have been interns, you will be in a better position to apply for and secure an internship.
For many investment bank internships, you will need to apply early - most internship programmes have an application deadline of January. When applying, focus on how your skills and experience to date make you a relevant and interesting candidate. Be prepared to answer questions about your motivation for working in banking, which skills you think are relevant and how you have demonstrated these skills in your academic or work experience to date. Keep up to date with what's happening in the financial markets and within the banking sector to demonstrate your genuine interest in and passion for the industry.
Finally, use your contacts and your network – don't forget your university's alumni – to help expand your chances of finding the right internship for you.
For detailed career guidance and advice, don't forget to contact us to find out how we can help you.
All the best!
Need some help to solve your career dilemma? Whether you are a recent graduate or a seasoned professional, our experienced careers coaches can work with you on an individual or group basis to help you get back on track with your career.
From online CV checking to face-to-face coaching, presentation skills training to making the right impact at interview, our careers services will help you reach your goals.