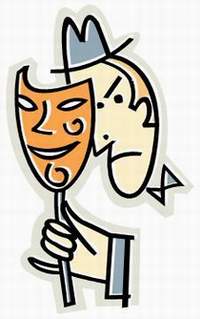 Dear Career Coach
I have had a successful career but over the years I have developed a reputation for being difficult to work with. This stems from my early years in my industry (quite niche so people tend to know each other) when I admit I was quite arrogant and aggressive. Even though I think I have toned down a lot, I don't seem to be able to shake this reputation and it may affect my chances of getting a top job. I would really like people to know that I have changed. What can you suggest?
You are probably familiar with the expression 'give a dog a bad name' meaning that if one has acquired a bad reputation one will never be able to lose it. The full proverb is 'Give a dog an ill name and hang him', which can be interpreted as 'if someone has got himself a bad name, he is as good as destroyed'.
Having a poor reputation in a close-knit industry can cost you career opportunities and impact on your earning power, so it's important to address this issue and to try and turn things around.
Your reputation or personal brand is essentially based on how other people feel when they think about you, hear about you or have to interact with you. Imagine if you were shopping and you bought a premium brand product, you would quite rightly expect a certain level of quality. If you were buying a budget brand, however, you would probably be less surprised if the product was of an inferior quality and didn't manage to go the distance in doing what you needed from it. If you can think of yourself as a brand, it might help you to consider how to change the way your brand is perceived.
If you have a question for our Career Coach, e-mail us at
If you are sincere about wanting to change not only your behaviour, but other people's perception of your behaviour, you will need to be persistent in your efforts to repair your brand image and be committed to changing.
Here are a few suggestions to consider:
Be consistent about the changes you have made. Changing perceptions means repeating new patterns of behaviour constantly and without exception. Any time you act in the manner that gave you this bad reputation, you are reinforcing the old assumptions and keeping that bad reputation alive and well.
Address this poor perception issue when and where it's appropriate and share with others how you believe you have developed and evolved in your working style. Let people know you are trying to improve and get feedback on whether you are really putting this into action and how you can do this more effectively.
If you still struggle to control your emotions and reactions to events, invest in some training in anger management techniques. These will help you to recognise your trigger points and to keep your cool instead of reacting aggressively.
Apologise to those you have offended in the past with your behaviour and make a point of taking some action every day to underline the fact that you are no longer the person they thought you were.
Finally, be aware that it will take time and patience to change your brand image. But even major brands that have had public relations hiccups have been able to reinvent themselves, so be persistent and stay on course.
All the best!
Need some help to solve your career dilemma? Whether you are a recent graduate or a seasoned professional, our experienced careers coaches can work with you on an individual or group basis to help you get back on track with your career.
From online CV checking to face-to-face coaching, presentation skills training to making the right impact at interview, our careers services will help you reach your goals.