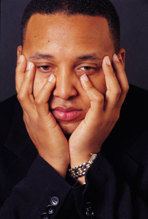 Dear Career Coach

Some of my colleagues are convinced that there will be job cuts in our company. I have only worked in this firm for 18 months and I really enjoy my job. Is there anything I can be doing to avoid being targeted?
Eugene
Smart employers do not dispense with the talent that is vital to their business success and, even if the rumours around your company turn out to be wrong, you need to be doing all you can during these difficult economic times to demonstrate your worth.
Make an impact at work by paying attention to how you present yourself and how effectively you work with your colleagues. It's probably not the right time to be getting to work late or to be the first one rushing out of the door at the end of the day to resume your interrupted social life. At the same time, camping in the office just to be seen to be present is unlikely to do you much good either.
If you have a question for our Career Coach, e-mail us at careers@ReConnectAfrica.com
Focus on showing commitment by ensuring that you are delivering what is expected of you – and beyond. This is the time you should be increasing your work output and really showing what you can deliver to add value to the business.
Work on developing a good relationship with your manager, letting him or her appreciate what you are doing and how it is helping them to meet their own targets and objectives. Keep abreast of what's going on in your industry; share your ideas and be proactive in identifying innovative ways that your department can increase its value in the company.
If you are not already doing so, start networking systematically, not only with your immediate colleagues, but also with other departments in your company. Get to know people outside your immediate section and, in particular, teams for whom you could be an asset, if necessary.
Effective internal networking will also help you build support among senior management. Having an influential champion within the organization can make a difference when discussions about redundancy start taking place.
Finally, be prepared in case the rumours are true. Update your CV, stay connected to your external networks and keep an eye open for other opportunities in the job market.
All the best!
Need some help to solve your career dilemma? Whether you are a recent graduate or a seasoned professional, our experienced careers coaches can work with you – on an individual or group basis – to help you get back on track with your career.
From online CV checking to face-to-face coaching, presentation skills training to making the right impact at interview, our careers services will help you reach your goals.
Contact us now to discuss your needs: careers@reconnectafrica.com