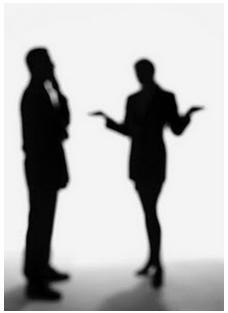 Dear Career Coach
I've worked hard for my company for six years but for the past three years there have been no pay increases or promotions because the sector I work in was badly affected by the global economic crisis. After four interviews with another company and a job offer, I've just handed in my resignation. My problem is that I get on well with my manager and he has offered me a salary increase to stay and I don't know what to do.
Having a choice of two jobs is a great position to be in but it does pose a dilemma. As you said, you have worked hard over the years and your boss's counter-offer is proof that you are a valued employee and that he doesn't want to lose you. The fact that you have developed a good relationship with your manager also makes you feel comfortable in your current job.
It's worth bearing in mind, however, that should you decide not to leave, you may come up against other issues in the short and longer-term.
For one, no matter how pleased they are that you have agreed to stay, there is likely to be a question mark over your loyalty to the firm going forward, which might make you vulnerable in the future.
Furthermore, if the counter-offer involves a pay increase but no promotion and you decide to stay, you might have difficulty in the future negotiating a higher salary in your current role, especially if what you are being offered is more than people at your level would normally be paid.
If you have a question for our Career Coach, e-mail us at
While it must certainly feel great to know that you are wanted by your current company, you should stop and remember your reasons for wanting to leave in the first place.
Will staying with your company give you the recognition and progression you are looking for or will you always have to threaten to resign to get it? Will remaining in your present role offer you the opportunity to take on new responsibilities and fulfil your career needs or will it mean more of the same with a bit more money?
Put aside any feelings of discomfort or guilt and try and think objectively about the pros and cons of your two options. You know best why you started to look outside your company for your next career move and unless you can find what you were looking for if you stay, you need to keep focused on your goals, move out of your comfort zone and take the next step on your career path.
All the best!
Need some help to solve your career dilemma? Whether you are a recent graduate or a seasoned professional, our experienced careers coaches can work with you on an individual or group basis to help you get back on track with your career.
From online CV checking to face-to-face coaching, presentation skills training to making the right impact at interview, our careers services will help you reach your goals.