Dear Career Coach,

One area that lets me down is delegation. I have a good team, so why do I get so anxious about letting go?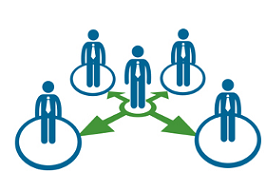 Dear Career Coach
Last year I moved from a technical role to managing a team. I'm finding the increased workload very stressful and in my performance review, I was marked down on my delegation skills. I have a good team so why do I get so anxious about letting go of some of the things I have to do? I would really appreciate your advice.
While there's nothing wrong with your desire to do a good job, and prove that you are able to move beyond a technical role into a managerial one, you do need to be careful that you don't sabotage yourself in the process.
There is a difference between being in a team and leading a team and this calls for you to approach your workload differently. A good leader gets things done through their team by providing them with the support, resources and direction that they need. Your job is to encourage your subordinates to develop their skills and expertise by giving them the chance to take on the tasks needed to accomplish your team's objectives. If you don't delegate, they will never get the chance to learn and you won't be fulfilling your job as a leader.
Another reason for poor delegation is when we assume that we know best how something should be done and are not willing to trust someone else to do it their way. Quite often the fear of delegating is driven by worry that the person will make a mess of the job, leaving you to sort out the problems and take the blame.
If you have a question for our Career Coach, e-mail us at:
You can reduce your fear by assessing your situation critically and asking some key questions. Which are the tasks that really need your individual attention, and which can be done by other people in your team? Do your team members have the necessary skills and experience to handle tasks that you have been sitting on and which are increasing your workload unnecessarily? If so, decide what different team members can feasibly take on which tasks and delegate these activities accordingly. If not, consider what training or coaching you can provide to give them the capability to take on more responsibility.
Communicate clearly how that team member will benefit from taking on a new task and set clear expectations with the person given with the job. Agree how to review their progress and stay in touch with what they are doing to help get them on track if they need guidance or things start to go wrong.
Provide constructive feedback to your team members and give praise and recognition where it is due. You can use this as an opportunity to coach your team to assess their own capabilities and appreciate how the delegated task has helped them to build their skills or experience for their own professional growth.
Effective delegation requires time and effort and the need to put your own ego and fears to one side, while focusing on developing and empowering your team. As you move from being a technical specialist to a business leader, it is this ability to grow and nurture talent that really matters, and the time and effort involved will be an investment that will pay dividends both for your team and for your own professional development.
All the best!
Need some help to solve your career dilemma? Whether you are a recent graduate or a seasoned professional, our experienced career coaches can work with you – on an individual or group basis – to help you get back on track with your career.
From online CV checking to face-to-face coaching and presentation skills training to making the right impact at interview, our careers services will help you reach your goals.
Contact us now to discuss your needs:
careers@reconnectafrica.com