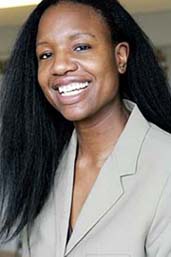 Landé Belo
Employment Lawyer
I was educated at ……
… Frensham Heights School.
My first job was……
… as a Trainee Solicitor.
What I do now is……
… work as a Solicitor, specialising in employment law.
Landé Belo is an Employment Lawyer specializing in all aspects of employment and labour law, as well as corporate immigration law. Of Nigerian origin, Landé has worked in the past for Charles Russell and BP plc and, prior to joining the Waterfront Partnership, was the founder and Director of Halebury, a 'virtual' legal practice.
Landé has acted for a wide range of clients in various industry sectors and has advised extensively on cross-border employment issues including TUPE, joint ventures, outsourcing, redundancy and restructuring and European Work Councils. She has represented employers in various employment tribunal matters and High Court litigation, and acted for an individual in the landmark Court of Appeal race discrimination case Anya v University of Oxford.
Landé regularly advises on all strands of discrimination; employment protection rights; restrictive covenants; and severance packages for senior executives. She has written articles for various publications including Employment Law and Pay Advice and conducts and manages client training, seminars and workshops.
What I learned along the way is……
… the key is not knowing the answer to everything, but knowing where to find the answer.
My greatest influence has been……
… people I know, for whom the word "can't" does not feature in their vocabulary.