Mr. J. Kofi Bucknor is an investment banker with extensive international banking experience.  His firm, J. Kofi Bucknor & Associates, provides corporate finance advisory services to corporate clients, high net worth individuals and Governments in Africa and the Middle East.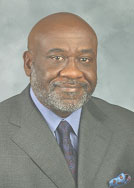 He began his professional career at Chemical Bank in New York in 1979 after obtaining an MBA (Finance) degree from Columbia University in New York in 1979, following a BSc (Administration) degree from the University of Ghana, Legon in 1977.
Career Highlights
1981 – Vice President, Chemical Bank,   
           Ivory Coast
1986 – Deputy Treasurer, African    
           Development Bank, Abidjan
1990 – Treasurer, African Development
           Bank, Abidjan
1994 – Executive Director, Corporate  
           Finance (Africa), Lehman
           Brothers, London
1997 - Managing Director, CAL
           Merchant Bank, Ghana
2000 – Established J. Kofi Bucknor &  Associates
Mr. Bucknor is currently Chairman of the Council of the Ghana Stock Exchange and member of the Boards of T.A. Holdings Limited in Zimbabwe, Newmont Ghana Gold Limited, Chirano Gold Mines Limited, Ecobank Transnational Incorporated, Togo and Micro Provident Botswana Limited.  He is also Managing Principal of the Kingdom Zephyr Africa Management Company, which manages a $122 million investment fund for Africa.
I was educated at……
-  University of Ghana;
-  Columbia University.
My first job was……
-  As an Officer in the Corporate Finance Department of a Merchant Bank in Ghana.
What I do now is……
- Manage my own  Corporate Finance Advisory Firm, specializing in Africa;
- Part-manage a private equity Firm specializing in Africa.
What I learned along the way is……
- Don't make decisions until all of your options are clear;
- Don't sweat the small stuff. 
- Focus on the big picture;Work for your long term goals.
My greatest influence has been……
- My parents;
-  My family;
- HRH Prince Alwaleed Bin Talal Bin Abdulaziz Al Saud
The best advice I ever received is……
- This above all, to thine own self be true"
- Go placidly amid the noise and confusion and remember what peace there may be in silence".