Celine Edimesumbe Loader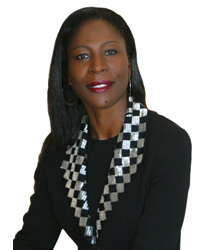 Born: Cameroon, West Africa.
1990: Gained M.Sc. Development Economics from the University of Reading.
1990-1998: Worked for the software giant Microsoft holding various roles, including Operations Analyst, Strategic Planning Analyst, Internal Communications Manager, Microsoft UK, Regional Product Marketing Manager, Microsoft Africa & Middle East.
1998: A seasoned business executive, Celine took a break from the corporate world to be a full-time stay-at-home mother to her young children.
2003: Set up her own business, Aspire Media Limited, which then launched the international glossy magazine ASPIRE in 2004. Published alternate-monthly, ASPIRE is distributed mainly in the UK, but also available in selected countries in Europe, Africa, USA and the Caribbean.
"The vision for ASPIRE is to redress that balance, by highlighting positive stories and identifying strong personalities and role models, to enhance the perception of our people and to inspire emerging generations."
I was educated at……
University of London, Wye College,
B.Sc. (Hons) Agricultural Management
University of Reading, M.Sc. Development Economics
My first job was……
Operations Analyst for Microsoft UK
What I do now is……
CEO of Aspire Media Ltd, since 2003.  Founder & Editorial Director of Aspire Magazine, a glossy international lifestyle, fashion and socio-political magazine for women of African and Caribbean descent. www.aspiremagazine.net
What I learned along the way is……
You can never know too much; every day, and everyone you meet, is an opportunity to learn something.
Do your homework; knowing your subject matter does wonders for your confidence and your ability to influence others.
Never mix business with pleasure; if you must, tread carefully and be aware of the lines.
My greatest influence has been……
Free-thinking, intelligent and courageous women throughout history – they inspire me to try to walk in their footprints.
The best advice I ever received is……
It is in overcoming life's obstacles and challenges that you find out who you really are.