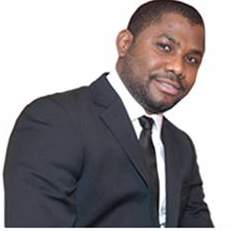 Lekan Fatodu
Publisher & Media Consultant
I was educated at....
.... University of Lagos, Nigeria, where I obtained my B.Sc degree in Mass Communication and at the University of Westminster, London, where I got my Master's degree in Diplomatic Studies.
My first job was....
.... at Leeman Communications Ltd, Nigeria.
What I do now is....
.... I am a publisher and media consultant.
Lekan Fatodu is the publisher of the widely respected Checkout magazine, a publication that has consistently been responding to the informational needs of Africans in the UK and those travelling into the country, as well as exposing them to opportunities back in Africa.
Lekan holds a degree in Mass Communication from the University of Lagos, Nigeria, and a Prince2 Project Management Practitioner Certification as well as a Masters degree in Diplomatic Studies from the University of Westminster, London.
Lekan Fatodu is a tested entrepreneur whose experience in business and social-entrepreneurship has spanned a significant period of time. His exceptional predilection for pro-social causes has seen him partake in numerous humanitarian global and regional initiatives, conferences and workshops.
In 2003, he was selected by the organising committee of The Hague International Model United Nations to Co-Chair its Committee on International Efforts against Preventable Diseases in the Netherlands.
Lekan has successfully managed a string of projects across the media and social policy areas, which has made him the toast of many government personnel, corporate individuals and entrepreneurs alike.
He is also the founder of dimp.tv, a broadcast media platform with a focus on development and socio-political issues.
What I learned along the way is....
.... never to live my life under the validation of any human, but to continue to strive for the best.
My greatest influence has been....
.... the books I read and my infrequent encounters with some highly inspiring individuals.
The best advice I ever received was....
.... the true mark of a man lies in his ability to prove his mettle in good and bad times.