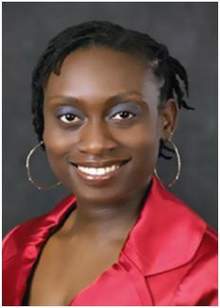 Jacqueline Musiitwa
Lawyer & Managing Partner
I was educated at....
.... Davidson College (BA in Political Science and International Studies), the Australian National University (Post Graduate Diploma in Legal Practice), the University of Melbourne (Juris Doctor).
My first job was....
.... at a global law firm called Pillsbury Winthrop Shaw Pittman, LLP.
What I do now is....
.... run a boutique law firm called Hoja Law Group that specializes in advising clients with an interest in Africa. Among other things, we advise on contracts between African business contracting with American businesses as well as investors investing in Africa. However, I am spending a year in Rwanda, advising the Minister of Justice on legal matters related to trade and investment.
Jacqueline Musiitwa founded and acts as managing partner of Hoja Law Group, a boutique New York law firm which represents government ministries, businesses and non-profits in areas of political, corporate and intellectual property law.
Hoja Law Group also specializes in assisting investors doing business in and/or investing in Africa. She is spending the next year in Rwanda as an advisor to the Minister of Justice on legal matters related to trade and investment. Jacqueline was at Pillsbury Winthrop Shaw Pittman LLP, where she practiced in the area of corporate law and also clerked for Denton Wilde Sapte's Zambia affiliate office, Corpus Legal Practitioners.
Jacqueline is the founder of Transitional Trade, a non-profit whose mission it is to promote social trade, investment and entrepreneurship in post-conflict countries and transitional communities.
She has participated in the rebranding of several countries, advising African companies as well as mentoring many African entrepreneurs.
Additionally, Jacqueline is a Senior Associate with the African European Affairs Consulting group which advises clients on matters including but not limited to corporate strategy, risk management and corporate governance.
Jacqueline has been an Adjunct Professor of International Law at Central Michigan University and Sociopolitics and Economics of Africa at Drexel University.
What I learned along the way is...
....many things in life. A few of my greatest lessons have been:
Be patient, things happen in their own time and shape themselves in the way the Universe wants them to be.
Attitude puts you a step beyond the rest. Your attitude determines how far you go in life.
Work hard in all you do, but also have fun doing whatever it is you do. It makes the task at hand much more effortless.
My greatest influence has been....
.... Female leaders generally, starting with my mother who has been my cheerleader from day one and who has emphasized the importance of leading a life based on solid morals and commitment to improving the lives of others. I am inspired by Ellen Sirleaf Johnson (President of Liberia), Aloysie Cyanzaire (Chief Justice of the Supreme Court, Rwanda), Hillary Clinton (Secretary of State, USA) and many more because they provide a great precedent for the achievements women can make.
The best advice I ever received was....
.... Stay true to yourself.