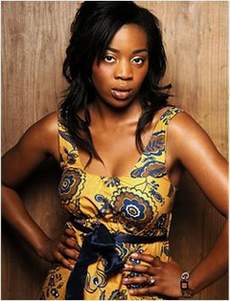 Helen Van De Kaa
PR & Marketing Director
I was educated at....
.... Croydon College and studied for a BTEC National Diploma in Media, followed by a BA degree in Music and Media Management at London Metropolitan.
My first job was....
.... miles away from what I wanted - being a waitress at my local restaurant down the road from where I lived! My first most influential job was my intern job working for American Express in the PR department for their Centurion Card and Magazine.
What I do now is....
.... I am the joint owner, with my husband, of ViVi Cosmetics UK, which is an online cosmetics site for the Afro Cosmopolitan women of today.
Helen Van De Kaa was born in Nigeria and was raised and educated in London. With her strong educational background and degree in Music and Media Management, Helen has been able to use the experiences she has gained from working for various organisations and companies around the UK to develop and manage strong relationships with various people within the music and media world.
Her experience includes working at American Express in the exclusive Centurion Department in 2002, getting her first break into the world of public relations, before working for the UK's leading magazine publisher IPC Media in 2004. Helen is joint CEO of ViVi Cosmetics UK, a family owned business founded in 1992 by her mother-in- law, and which Helen now runs with her husband Jan Hendrik Van De Kaa.
ViVi is a cosmetics brand for all women of colour looking for cosmetics that works for them and does what it says on the label. The UK online site was launched in June 2010 at www.vivicosmetics.co.uk. ViVi Cosmetics have extended their service beyond being a cosmetics brand for ethnic people to finding effective ways to support other organisations, including various charities. By giving effective advice and information; their vision is to make ViVi a lifestyle and not just another cosmetics product.
Helen has always had a passion for beauty and fashion and enjoyed a brief period of modelling in her early years.
In her spare time she plans to create an online magazine for other young women who want to get into the modelling world, giving advice and valuable tips on the trade from former modelling friends. She also plans to publish a book based on her early childhood experiences.
What I learned along the way is....
.... that if you believe in something enough, you can reach all limits and barriers and nothing is too great for God to do. Most importantly, that you need to believe in yourself and what you can do, and never leave it to others.
My greatest influence has been....
.... 3 main factors. One being God - with him all things are possible; second, my mother, who has always encouraged me to work hard to see the benefits unfold; and, finally, my husband, who is my backbone in everything I do. Amongst everything else, he has always believed in me and encouraged me to know that there is nothing I can't do and that, if I want it, I should take it with both hands.
The best advice I ever received was....
.... to always learn from your mistakes and adapt to your surroundings. You may fall at the first hurdle but the real difference is whether you can get up again and overcome those barriers and excel. I like to remember the fact that 'I am a Conqueror'.