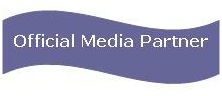 ReConnect Africa is the official media partner for the following upcoming events. Please refer to the event website or contact the event organisers directly for further information about the event and/or to register.
Coming Up.....
August 2017
15-16 August - Cape Construction Trade Expo, Cape Town International Convention Centre, Cape Town, South Africa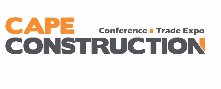 Cape Construction Trade Expo is a one-stop-shop networking and knowledge platform that allows the Western Cape building and construction industry to respond to changes in their environment and enhances their business opportunities. The Cape Construction Trade Expo creates dialogue among government, policy decision-makers and the building and construction sector. An interactive exhibition with the latest products, tools and technologies encourages a change towards more efficient and sustainable building. A strategic and technical workshop programme offers training and educational content.
For details and to register: www.cape-construction.co.za
Contact: Tamsin Collins: tamsin.collins@hypenica.com , +27 21 700 4354
16-17 August - The 6th Customer Experience Management Africa Summit, Cape Town, South Africa

CEM Africa is a meeting place for CX professionals and innovative CX solution providers. The show takes place on the 16th & 17th of August 2017 at the state of the art Century City Conference Centre in Cape Town, where like-minded customer experience experts and the top CX solution providers gather for an informative and educational summit with the common goal of improving customer experience across Africa.
CEM Agenda
The CEM Africa Summit agenda delves into the hot topics and key trends in the CX industry. With the assistance of an advisory panel of experts, we have developed 4 main themes:
The influence of advancing technology
Redesigning the customer journey
Internal changes for positive experiences
Understanding the customer
Advisory Panel
These experts are embedded in the industry, enabling them to provide practical knowledge on a variety of topics.
Ica Van Eeden, Head of Customer Service & Experience, Takealot
Shep Hyken, Customer Service Expert
Ian Golding, Certified Customer Experience Professional
Iain Meaker, Executive Manager Commercial Distribution, Comair
Prof. Adre Schreuder, CEO & Founder, Consulta & SAcsi
CX solution providers
Genesys, KPMG, Achievement Awards Group, IQ Business, Genex Insights, SAS, Inovo, Presence Technology, Smoke Customer Care Solutions, Forrester, Delight@work.
Website: www.cemafricasummit.com
Phone: 021 180 4700
Email: marcia@kineticevents.net
CXA Awards
The inaugural CX Africa Awards stems from the vision and success of the Customer Experience Management Summit. The CXA Awards celebrate and promote the highest level of customer experience across Africa. The CXA Awards gala dinner will be an evening of glamour and prestige while we celebrate CEM's top achievers.
Master of Ceremonies
Schalk Bezuidenhout
Judges
Qaalfa Dibeehi, VP & Principal, Forrester
Julia Ahlfeldt, Customer Experience Specialist, Brand Union
Chantel Botha, CEO, Brandlove
Prof. Adre Schreuder, CEO & Founder, SAcsi & Consulta
Award Categories
1. CXA Omni-channel Champion
2. CXA Customer Insights Award
3. CXA Customer-centric Culture Award
4. CXA Digital Innovator
5. CXA Game-changer Award
6. The CX practitioner
KPMG will be verifying the awards processes to ensure impartial and unbiased results.
The second round of nominations closes on 30 June. Nominators will be entered into a draw to win a sizeable Takealot voucher. Click here to nominate a company/individual for an award.
The CXA Awards Ceremony takes place 15 August 2017 at the Century City Conference Centre.
For information about table bookings, nominations and sponsorship opportunities, contact marcia@kineticevents.net
Website: www.cxa-awards.com
Phone: 021 180 4700
Email: marcia@kineticevents.net
September 2017
20-22 September – 4th Propak West Africa, Lagos, Nigeria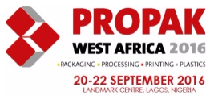 The largest printing, packaging and plastics exhibition returns to the Landmark Centre, Victoria Island, Lagos. With more than 3000 visitors expected the Organisers, Afrocet Montgomery anticipate it to further extend its position as the leading industry exhibition in the region.
For the first time in West Africa, the continent wide AfriStar Awards will take place on the 21st September 2016 as a part of the event. The Awards are designed to showcase the very best of the African packaging industry. Over ninety exhibitors will be displaying their products and machinery across the two exhibition halls including, Snetor Chime, Global Sterling, Bry-Air and Krones. Alongside the exhibition booths a high-level Conference Program has been devised in close collaboration with leading public and private sector business leaders amidst feedback from the previous years' events. The Conference Program will be delivered by thought leaders within the industry sphere through a combination of presentations and panel discussions on the most pertinent issue identified in the run up to the event.
Confirmed speakers from PZ Cussons, Ishida, Diageo and Krones will be joined by representatives from the likes of Coca Cola, Bank of Industry, Unilever and Pfizer.
The program is completed by a Roundtable Discussion which will aim to consolidate a number of the issues brought up throughout the week and look into ways of overcoming them.
The full Conference Program is available on www.propakwestafrica.com
October 2017
2 October - Waste Management and Recycling Africa Summit 2017, Nairobi, Kenya

Waste management is an important part of the urban infrastructure as it ensures the protection of the environment and of human health. It is now one of the major global environmental challenges being faced equally by all developed & developing countries. Waste management is something that should be a joint effort between government, industries and citizens. Our planet suffered tremendous damage after the industrial revolution when people mass-produced and then mass dumped products.
Waste Management and Recycling Africa Summit 2017 will be the first major event of this year in Nairobi focusing on the waste management and technology used to improve the current situation. This conference would touch base with the new and upcoming Technologies in Waste management. We will also discuss the Environmental trends and challenges faced every day by industries in Africa and Globally. The event will take place in the heart of Nairobi on October 2nd – 3rd 2017.
We expect several hundred people from emerging markets to participate, including ministers, entrepreneurs, scientists, and other innovators. Additionally, the event will feature leading companies, officials and experts on waste treatment, environment and recycling from leading academic institutions, NGOs, and startups from Africa, Asia, Latin America, and Europe.
For details and to register: www.bizenius.in/wastemanagementforum
10-11 October – 7th Annual Telecom Customer Experience Loyalty & Retention Summit, Johannesburg, South Africa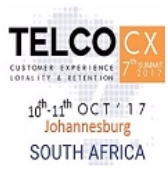 Increasingly, global telecom operators are focusing on CEM&CRM as their primary sustainable competitive advantage. Achieving true ownership of great customer experience beyond conventional methods. Moving forward, telcos will need to address how they bond with customers, discovering strategies and best practices for winning and retaining customers. In today's competitive market, the future of your business depends on retaining your existing customers. This Summit will bring together leading executives from the telecom industries to tackle and overcome current industry issues. This event will look at the critical topics and trends currently impacting telcos in Africa.
Learn to operationalize customer experience
Learn to use NPS effectively as a key driver
Learn how to deliver a simple and profitable customer experience
Learn How to strike the balance between call centres and self-service channel
Identify expectations of your customers in order to increase ARPU and reduce churn
For further details and to register: http://telco.fextons.com/
10-12 October - The Africa Hotel Investment Forum (AHIF), Kigali, Rwanda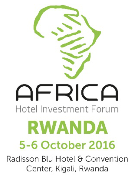 The Africa Hotel Investment Forum (AHIF) is attended by the highest calibre international hotel investors of any conference in Africa. It is the leading hotel investment conference that connects business leaders from the international and local markets, driving investment into tourism projects, infrastructure and hotel development across Africa.
AHIF's speakers are prominent members of the hotel investment community. Their expertise, practical advice and forecast will provide attendees with the latest information on development, trends and best practice in the hotel investment industry.
To view the AHIF Website please go to www.africa-conference.com
16-19 October – 2nd Annual Nigeria Mining Week, Abuja, Nigeria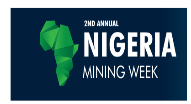 Nigeria Mining Week, in partnership with PWC is sending a wide call for industry leaders to gather in October 2017 in Abuja, to share best practices and demonstrate the latest strategies to evolve the sector successfully.
Becoming your annual "rendez-vous" for mining opportunities and investment in West Africa, Nigeria Mining Week will come back on the success story of 2016 and what has been done in the last 12 months. 
It is well known that Nigeria is the economic powerhouse of West Africa, but what is not as well know is that Nigeria has the potential to become a West African Mining giant. Learn about the latest developments with regards to the roadmap, towards a new paradigm in natural resource management: Building a competitive and sustainable mining value chain.
This high-level and strategic mining investment platform will bring critical stakeholders together with Nigerian and international investors to drive the Nigerian solid minerals sector forward, with the vision to open up credible businesses opportunities and put Nigerian mining on the map. Nigeria Mining Week will link investors, project developers, financiers, technology providers and government and highlight an industry that in future will become a driver of Nigeria's economy. 
For details and to register: http://www.nigeriaminingweek.com/whyattend
23-25 October - Innovation Africa 2017 – Africa's Official Ministerial Summit, Maputo, Mozambique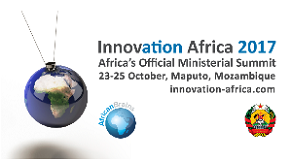 Now in its 7th year, meetings based summit Innovation Africa 2017 is taking place in Mozambique on 23-25 October 2017 under the official joint patronage of the Ministry of Science & Technology, Higher & Technical Education and the Ministry of Education & Human Development.
Innovation Africa 2017 is firmly established as the continent's number one high level ministerial forum where industry partners enjoy pre-scheduled meetings and committed engagement with ministers and senior government officials from over 40 countries. It is Africa's "must participate" event for education, innovation & ICT.
Participants will have the choice of booking meetings in advance of the event with ministers of education, higher education, ICT, science & technology, special government agencies for education, teaching and ICT delivery, universities and technical colleges.
Innovation Africa 2017 offers an outstanding choice of different options to companies, allowing you to select a partnership package that best suits your needs and meets your objectives. Being a partner at our summits is a proven method of raising your company profile and gaining maximum exposure.
For details and to register: www.innovation-africa.com/2017/register
25-26 October - The African Real Estate & Infrastructure Summit, The Sandton Convention Centre, Johannesburg
The African Real Estate & Infrastructure Summit is an exclusive high-level conference which see's over 150 key decision makers, in both private and public sectors, open dialogue and discuss Africa's rapid urbanisation challenges and the development of future African cities. The conference will focus on 4 key pillars namely:
Urban Development
Mobility & Technology
Housing
Finance & investment
Show objectives
Promote African city development to become sustainable, resilient, inclusive centres of economic growth.
Create a platform for open dialogue between public and private stakeholders
Provide a platform for showcasing African development projects
Allow for constant networking throughout the Summit with an open and innovative exhibition and conference layout.
Create an environment for discussion on improving the quality of life for African citizens in urban areas.
City engagement with investors, developers, infrastructure development experts, project managers, contractors, law firms, construction companies, architects, urban planners, brokers and consulting/structural/electrical/mechanical engineers, who can assist them with the development of their future cities.
URL: http://www.african-real-estate-summit.com/
27-29 October 2017 – The Property Buyer Show, The Sandton Convention Centre, Johannesburg

The Property Buyer Show Gauteng follows the successful launch of Property Buyer Show Western Cape, which saw over 3,100 visitors engage with leading real estate brands on 8th and 9th April at the Cape Town International Convention Centre. The Property Buyer Show is aimed at residential property buyers who either want to buy their first home, or build wealth through their own property investment portfolio.
The innovative exhibition layout is designed to walk buyers through the property buying process – and includes a finance zone, property zone, a first-time buyer seminar theatre, property investor theatre and a lifestyle theatre.  We create a one-stop shop where prospective homeowners can interact with the brands that can help throughout the entire process, from finance to property, insurance and wealth management. Our launch show in Cape Town met and exceeded visitor and exhibitor expectations, and we were pleased to see property being reserved and purchased on the exhibition floor.  We are very excited about delivering the event in Gauteng and hope you are available to join us. 
For details and to register: http://www.propertybuyershow.com/#
November 2017
8-9 November - International Islamic Banking Summit Africa: Djibouti 2017, Kempinski Palace, Djibouti.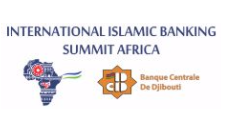 The International Islamic Banking Summit Africa is an innovative landmark gathering which regularly convenes global industry leaders to boost the potential of Islamic finance to deliver on its key value propositions to Africa and the 2017 Summit will focus on "Unlocking the Economic & Strategic Potential of Islamic Finance in Africa - Sukuk & Infrastructure Finance - Trade & Investment - Financial Inclusion & Innovation".
Building on the success of previous summits where more than 250 Islamic banking leaders from across Africa and internationally gather each year to discuss new strategies to boost trade & investment between Africa, OIC countries and the broader international markets through Islamic finance, the International Islamic Banking Summit Africa: Djibouti 2017 be held under the patronage of, and featuring a Special Presidential Address from, H.E. Ismaïl Omar Guelleh, President of the Republic of Djibouti and Head of Government.
This year's Summit will be held under the theme "Unlocking the Economic & Strategic Potential of Islamic Finance in Africa" and will tackle how to boost the potential of Islamic finance to deliver several key value propositions to Africa, particularly in the high-impact areas of Sukuk & Infrastructure Finance; Trade & Investment; and Financial Inclusion & Innovation. The Summit also features a Keynote Speech from H.E. Ahmed Osman, the Governor of the Central Bank of Djibouti.
For details and to register: http://www.ethicolive.com/events/islamicbankingdjibouti/#media
13-14 November – Kenya Mining Forum, Nairobi, Kenya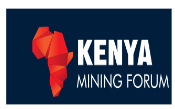 Kenya Mining Forum is a premium annual mining investment event that showcases Kenya's 'open for business' potential.
The forum will be a stakeholder-led gathering focused on a specific delegate profile with a distinct end goal – the search for credible investors in Kenya's mining industry, as well as associated support services. Supported by case studies and presentations, growth strategies and market data, the second edition of the Kenya Mining forum will support the country as an emerging destination for mining.
Optimise your presence in an industry set to grow, Kenya being in the top 5 countries with rare earth deposits in the world.
Understand how the new government's plans on implementation of regulations and policies involved in investing make Kenya low-risk mining destination.
Meet and network with key role players in the Kenyan mining space from the private and public sectors including off-grid suppliers in a country where 67% of the power is generated from hydro.
Access available sources of finance to tap into the mining potential of Kenya which is estimated to be worth $62 billion.
Share experience and voice your perspectives to government on how optimising the current production of metals such as titanium, gold and iron ore.
Align your investment with the government strategy to fully exploit full production for its world's top six deposits for Niobium and commercial deposits of coal recently discovered.
For details and to register: http://www.kenyaminingforum.com
23-24 November – 9th Annual Africa Public and Private Partnership (APPP) Conference, Cape Town, South Africa

AME Trade is proud to bring you the 9th annual Africa Public and Private Partnership (APPP) conference and showcase – Africa's longest running PPP event taking place in Cape Town from 23 – 24 November, with pre-event training taking place on the 22nd November 2017.
Since its inception in 2009, Africa PPP has become the definite platform for discussing, informing and instigating the successful implementation of PPPs across the continent.
This year's conference programme will showcase more African PPP bankable projects, bring you updates on project featured last year and dedicate more time to one-on-one meetings and avenues for closing the funding gap.
See more at www.ametrade.org/appp
PLEASE NOTE
: ReConnect Africa accepts no responsibility for any of the events described above and/or any dealings with the event organisers.